(BPT) – For holiday entertaining, there's so much advice out there – but the truth is, some rules about how to pair food with wine may not be as hard and fast as it may seem. A lot depends on the exact wine you're serving, as well as the kinds of herbs and spices used in cooking.
For example, the commonplace assertion that a stronger, more full-bodied wine must always be served with heavier, fattier meats does not mean you can't pair red wine with your Thanksgiving meal. If you love a good cabernet sauvignon, your holiday meal can be enhanced with some flavorful additions and exciting new recipes.
What can you do to ensure that your favorite wine will be the best match for your holiday dinner? Here are some ideas:
Don't just focus on the bird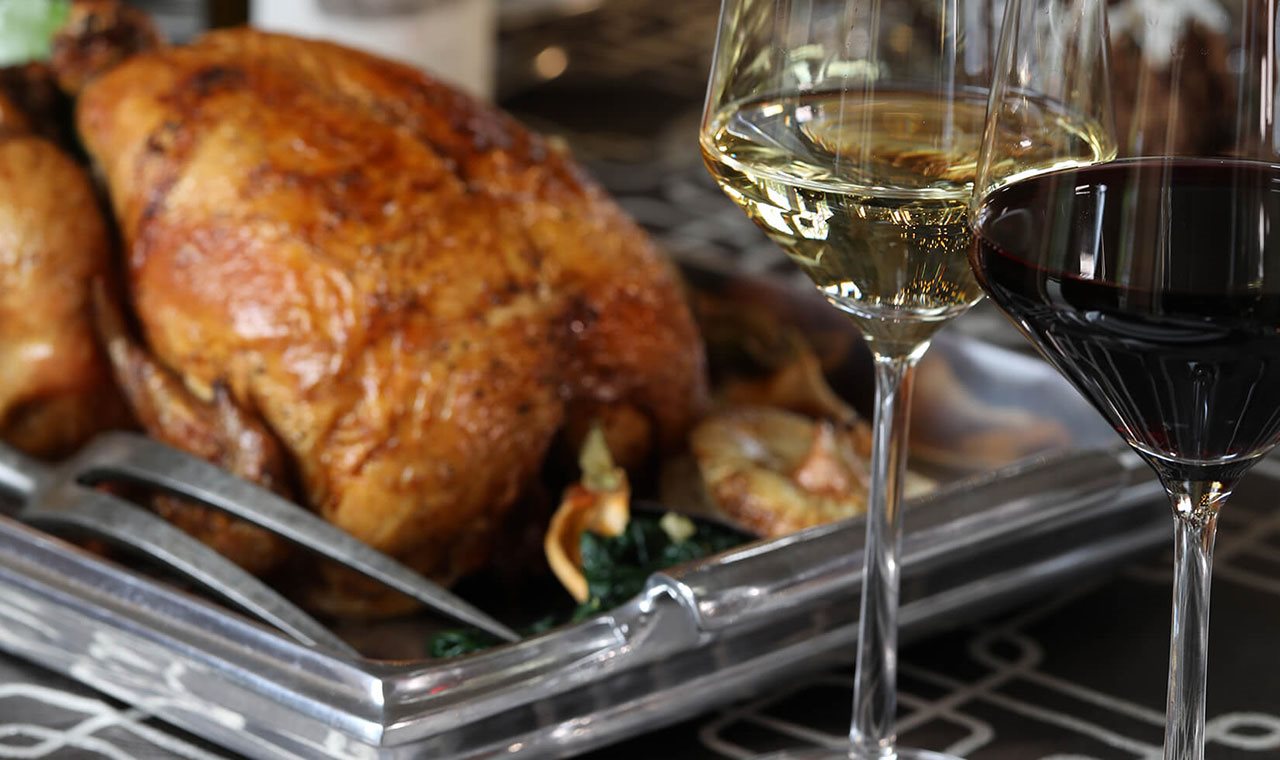 Turkey with a fuller-bodied red wine is a challenging Thanksgiving wine pairing. However, you can make a Thanksgiving turkey more cabernet-friendly by adding a few ingredients.
Bring out cabernet sauvignon's earthy notes by sprinkling the turkey with porcini powder during the last hour of roasting.
Turkey stuffed with a cabernet-friendly dressing (see tip below), also brings savory, complex flavors to the delicate white meat, helping it stand up better to a fuller-bodied red wine.
Boost herbs, smoky and meaty flavors in the dressing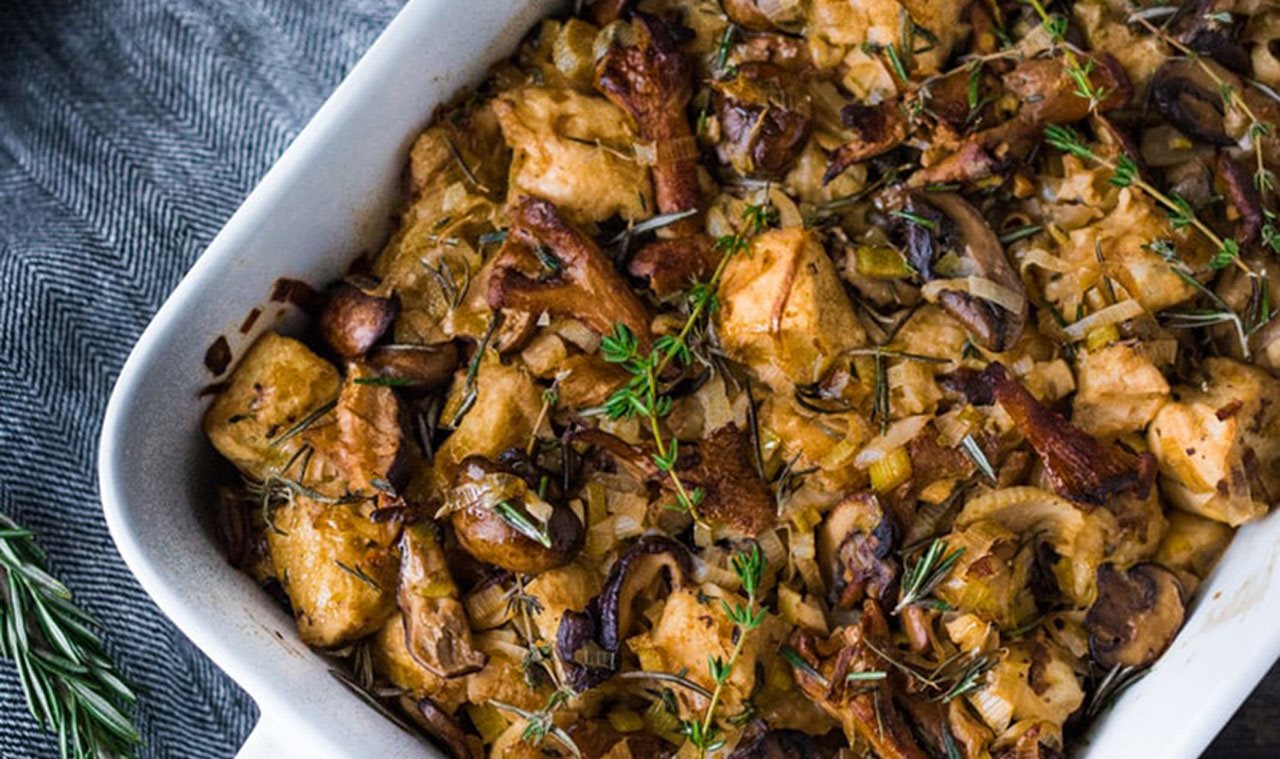 A handful of ingredients can turn your favorite Thanksgiving dressing into a beautiful cabernet sauvignon pairing.
Add fresh chopped rosemary, thyme and basil – which all elevate the dried herb notes in an elegant cabernet.
Grilled or sauteed onions are a great bridging element for pairing with cabernet. When you caramelize onions, the flavors transition from sweet to umami – and that savory taste helps the food stand up to the tannin in the wine.
Black olives are another secret weapon for cabernet sauvignon food pairing. Salt-cured olives soften the perceived astringency of red wine's tannins.
Add raw, smoky bacon to the dressing before baking, as the bacon complements the toasted oak notes in red wine.
Add bridge ingredients to sides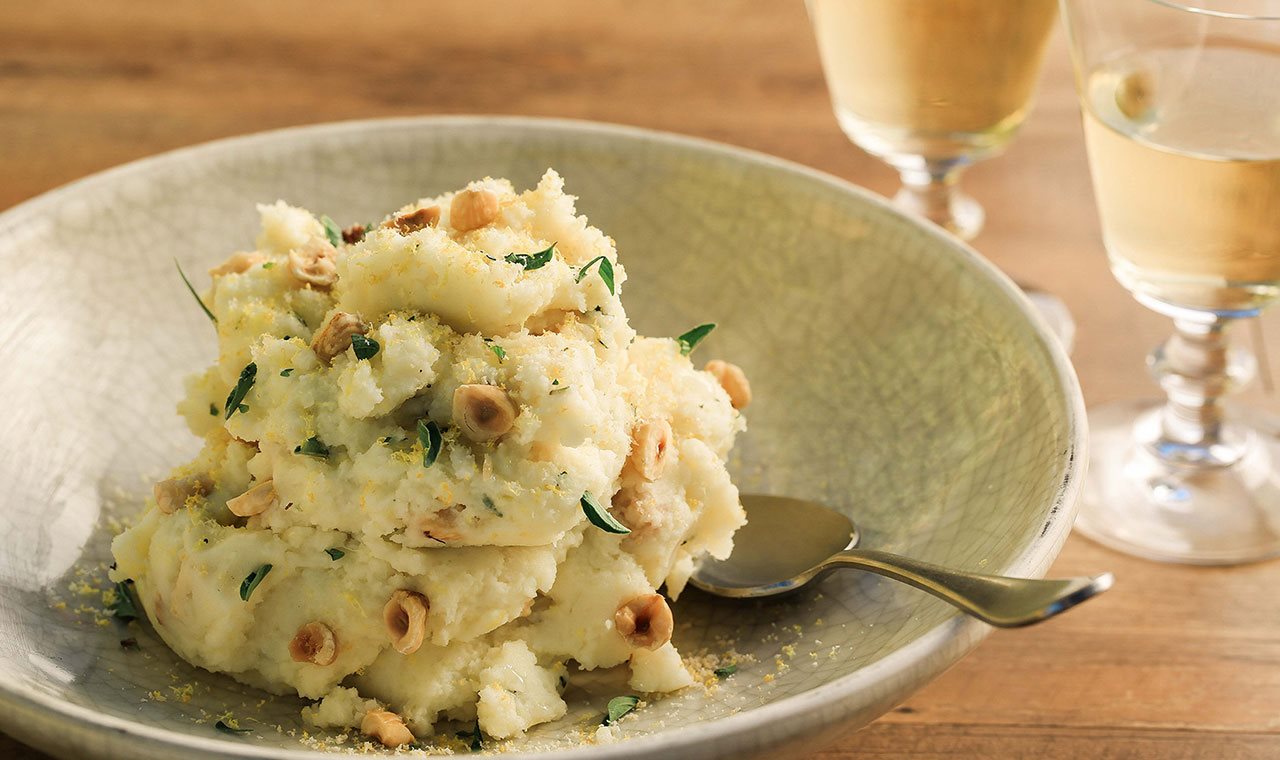 An extra ingredient or two added to your sides can enhance a wine pairing, whether you're serving a chardonnay or cabernet.
Add Meyer lemon to your mashed potatoes, as the zest brings out the citrus notes in chardonnay and makes the potatoes taste lighter.
Add toasted hazelnuts, which elevate a wine's barrel-aged nuances – whatever the varietal.
Incorporate creamy butternut squash to mashed potatoes, which enhances the mouthfeel of a round, barrel-aged chardonnay.
Cabernet lovers can add ingredients like mushrooms and grilled shallots to mashed potatoes, to play off the red wine's earthy notes.
Brown gravy made with beef broth is a better match for cabernet sauvignon. Adding sauteed mushrooms to brown gravy further elevates this Thanksgiving wine pairing.
Choose a more tart recipe for your cranberry sauce
A traditionally sweet cranberry sauce over-accentuates the alcohol and tannin in the wine, making it taste hot and unbalanced.
Try Epicurious' Shallot and Dried Cherry Compote Cranberry Sauce, a recipe where the flavors are balanced and not too sweet. It's got great acidity, which complements the acid in the wine. The dried cherries elevate the fruit in medium- to fuller-bodied red wines like cabernet sauvignon. Younger cabs pair best here, such as a 2013 or 2014 Jordan Cabernet Sauvignon.
Serve less sweet, more fruit-based desserts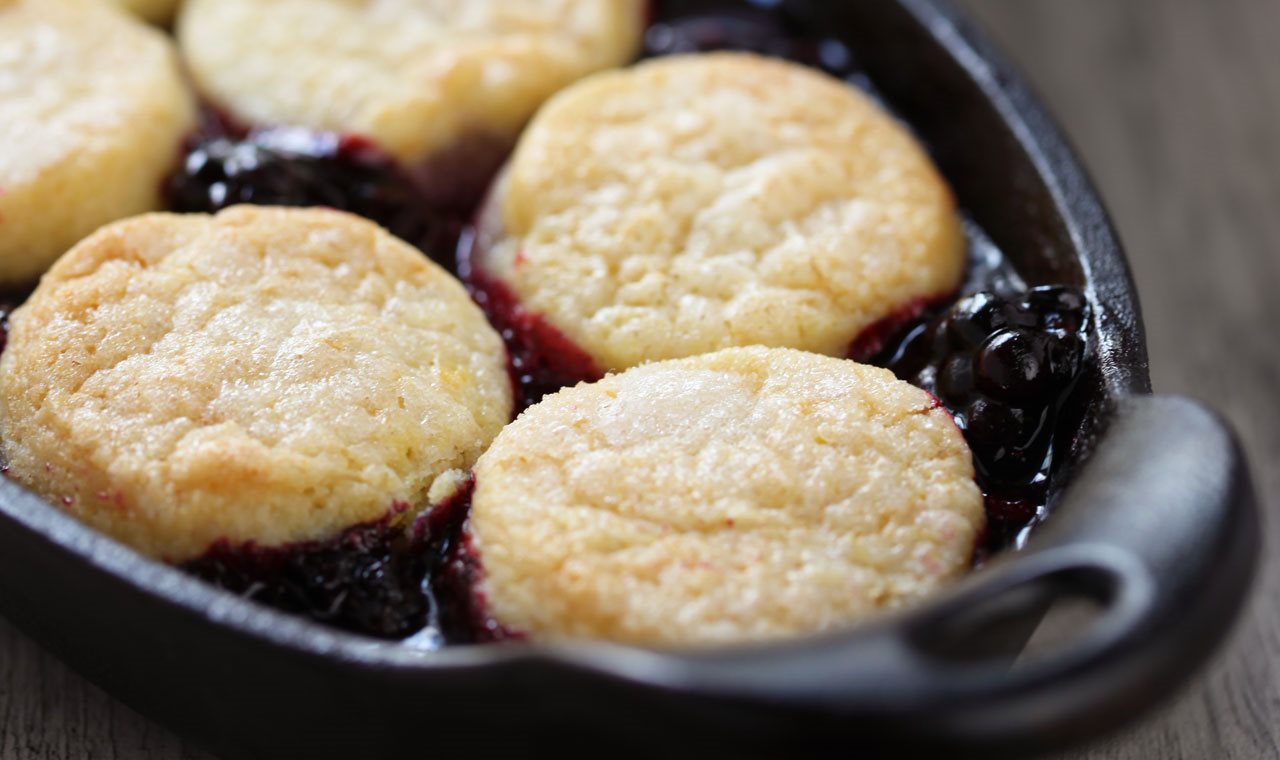 Making cabernet or chardonnay shine with pumpkin pie is no cakewalk, as the sweetness and spices overwhelm these oak-aged wines. Instead, focus on fruit, especially berries that are less sweet, like blackberries, raspberries or cranberries.
With fruit-based pie or cobbler, use around a third less sugar than the recipe suggests. A strong berry dessert with some tartness will stand up to a cabernet sauvignon because the sugar won't overpower the berries.
Highlight the fruit – when the fruit is the star of your dessert, it elevates the fruit in the wine. You want the natural sweetness of the berries to shine through and complement cabernet's dark fruits.
Thanksgiving doesn't have to be difficult when it comes to choosing wines. Focus on the flavors you're creating with your dishes, because boosting those flavors will help make the most of the wine you serve your guests. Pairing those flavors well adds just one more reason to be thankful and celebrate this season.