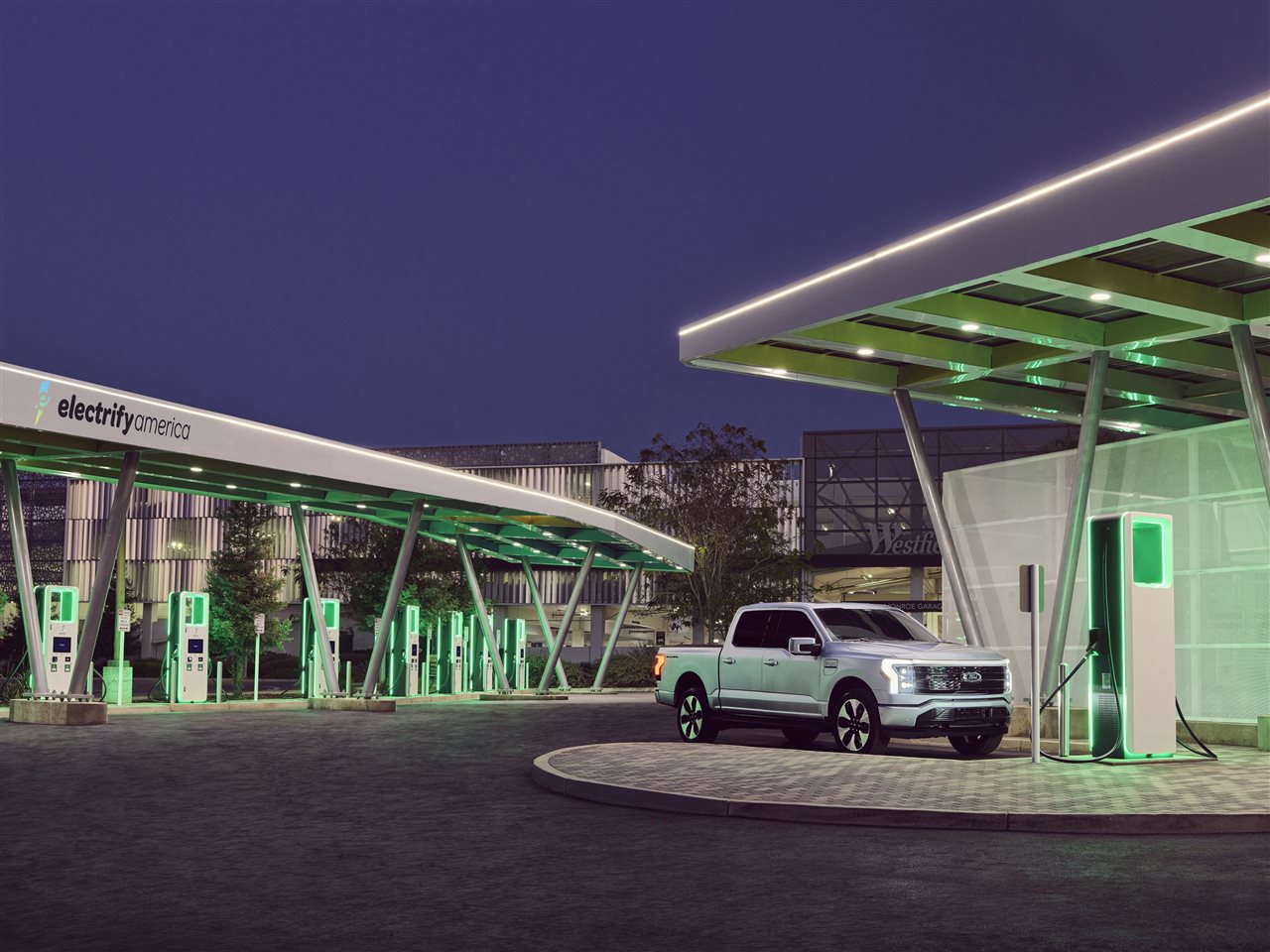 (BPT) – Do you want to be more budget-conscious? Perhaps you're looking for new ways to eliminate emissions from your car's tailpipe? Goals related to finances and the environment are popular resolutions for Americans year after year. While there are many ways to accomplish these two goals separately, switching to an electric vehicle (EV) might be a simple way to help you accomplish both.
An electric vehicle can help save you money through lower maintenance and fueling costs while reducing your amount of tailpipe emissions. Here's more about how driving electric can get you closer to keeping these two important resolutions:
EVs save money
EVs typically mean lower maintenance and fuel costs. According to Energy.gov, light-duty battery electric vehicles are generally cheaper to maintain than traditional gas-powered vehicles. Plus, the National Renewable Energy Laboratory estimates EV drivers can save up to $10,500 in fuel costs over a 15-year time span compared to a gas vehicle.
Electric cars also help you save through a more efficient drivetrain. EV batteries can last for 12-15 years in moderate climates, and an electric car's drive system doesn't lose as much energy as a traditional gas car's engine. This means an EV can save you more money, long term.
When you factor in the improved energy efficiency and reduced maintenance costs (such as a lack of oil changes), driving electric can save you thousands during the life of the vehicle (average vehicle lifespan is 12 years). According to Consumer Reports, those savings may range between $6,000-$10,000.
If you're looking to purchase an EV, you might be able to save even more through federal tax credits of up to $7,500. Some state and local governments may offer additional incentives too.
EVs support a sustainable lifestyle
If you're looking for simple ways to live a less carbon-intensive lifestyle, driving an EV is a great choice as they typically emit lower levels of greenhouse gases than the average new gasoline car.
Just how much fewer emissions do EVs generate? According to the U.S. Department of Energy, EVs produce an average of 3,700 pounds of CO2 equivalent emissions per year, compared to more than 11,400 pounds of average CO2 equivalent emissions from gasoline-powered vehicles. That's a lot of CO2 that won't end up in the air if you're driving electric.
EVs come with benefit of flexible charging
Once you make the decision to switch to an EV, you'll have the benefit of flexible charging options to keep your car up and running.
According to the National Renewable Energy Laboratory, more than 80% of EV charging is done at home, and residential charging equipment can most likely be installed in your garage. Beyond the home, public EV charging station options are also growing rapidly, with strong support from policymakers, businesses and consumers.
Electrify America, the nation's largest public network of ultra-fast EV charging stations, offers charging options along highway routes and in metro areas, and in many places you visit regularly: alongside restaurants, by grocery stores, at major retailers and shopping malls, close to convenience stores and gas stations – even near financial services like banks.
To help drivers feel confident taking their electric vehicles on longer trips, Electrify America offers multiple cross-country routes and several north-to-south routes, and many other interstate options along the coasts and Middle America. And the station growth continues: by 2026, the company plans to have more than 1,800 fast-charging stations and 10,000 individual chargers installed in the U.S. and Canada.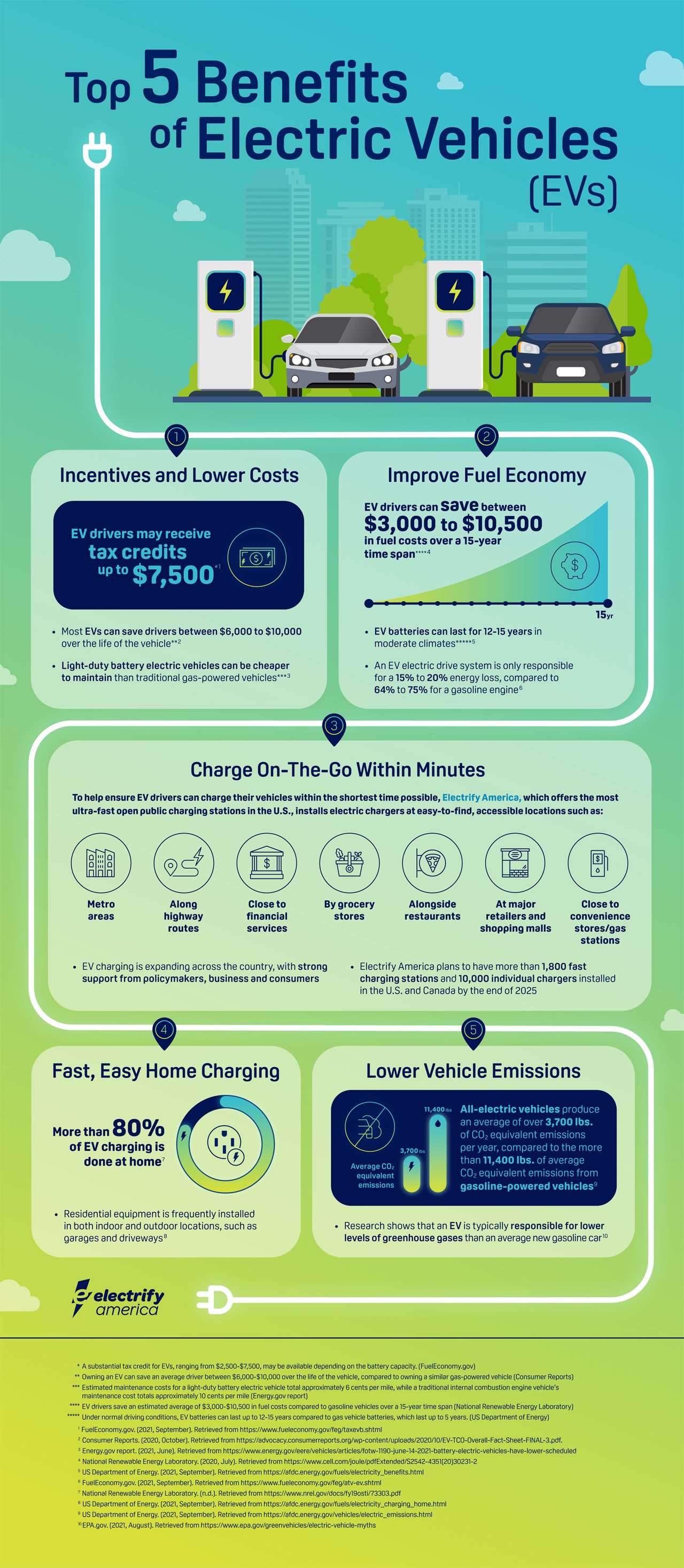 Whether you're looking to save money or eliminate your tailpipe emissions – or both – in the next year, an EV is a great option for sticking to those resolutions. As more EVs come to market – and support for electric cars and the stations that charge them continues to grow – you can feel good knowing you're ahead of the curve by making the switch to electric now.