(BPT) – As the weather turns, there are certain perks to the chillier temperatures, including opportunities to cozy up and find new ways to enjoy relaxing times at home. For many, there's no denying the sense of comfort that comes from kicking back by a crackling fire.
This season, people may utilize their fireplaces even more as they keep themselves and their families closer to home, enjoying small, intimate gatherings rather than hosting or attending larger events. The world's oldest running rum distillery, Mount Gay, based in Barbados, offers premium, distinctive rums for every shared occasion, and the Mount Gay Moments x Cocktail Courier Collection is designed to enhance simple yet special moments at home. Danielle and Ely Franko of The Hunter Houses curated the 'By the Fire' themed kit, which features the essential ingredients for a Mount Gay cocktail recipe to sip and savor fireside, along with special accessories including a picnic blanket, hat, s'mores kit and more.
'There is something very special about the experience of sitting by the fire, and some of our favorite memories stem from these simple moments,' advises the Frankos. 'Sitting by a roaring fire, cocktail in hand, listening to all the crackles and pops of the wood and watching the flames dance and flicker and fade into the night is as romantic as anything.'
Here are some ways to make your intimate fireside moments even more fun with the help of Mount Gay Rum and the Frankos.
Get started.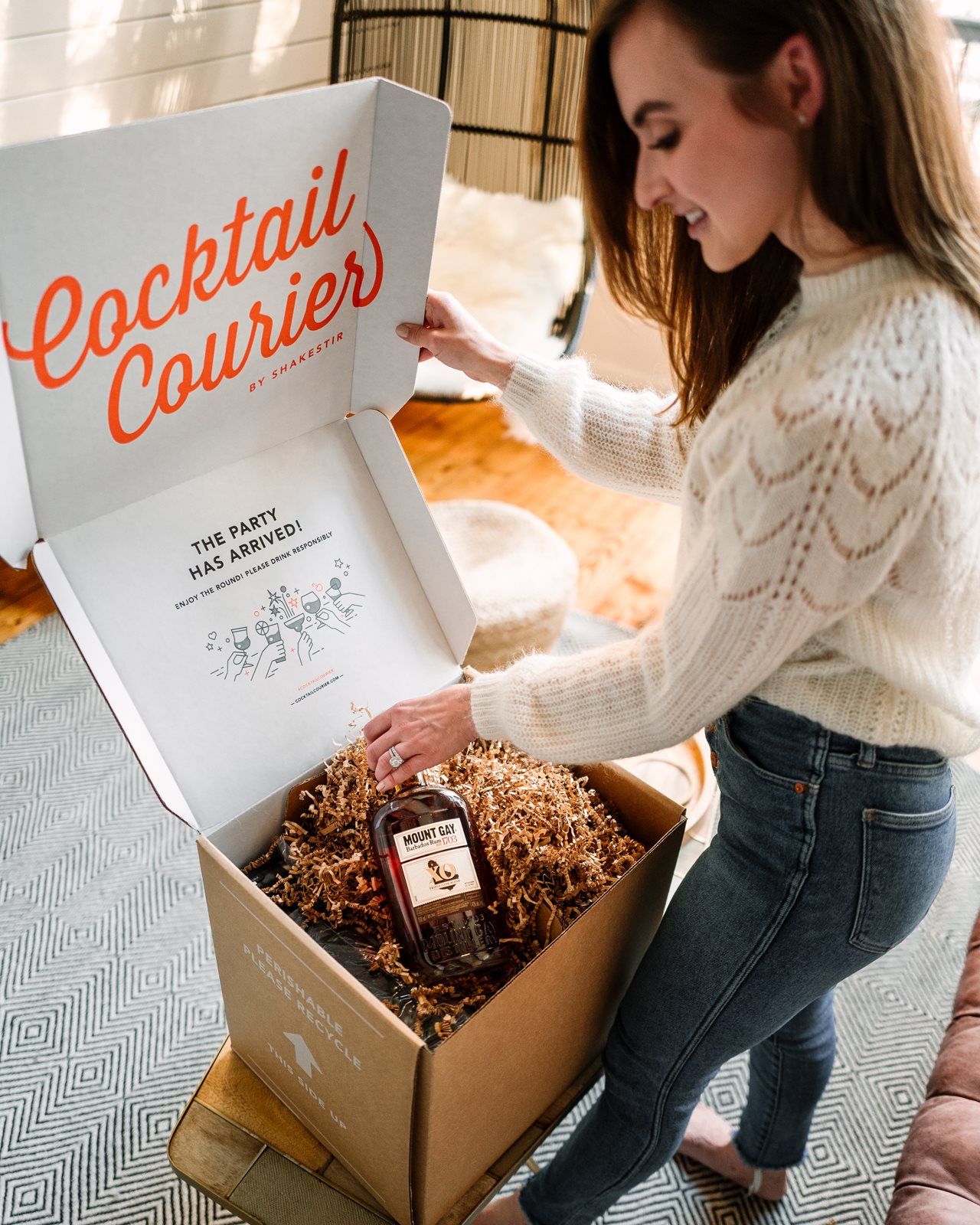 An intimate occasion by the fire doesn't need to be elaborate to be special. Start with the basics, like firewood and a match or lighter. If you are outside and don't have a fireplace, find a safe location to build your own fire pit with sticks and stones. Keep the setup simple. A soft picnic blanket is the perfect canvas to set the stage so you can enjoy everything else, from snacks to drinks.
Sip and savor a special cocktail.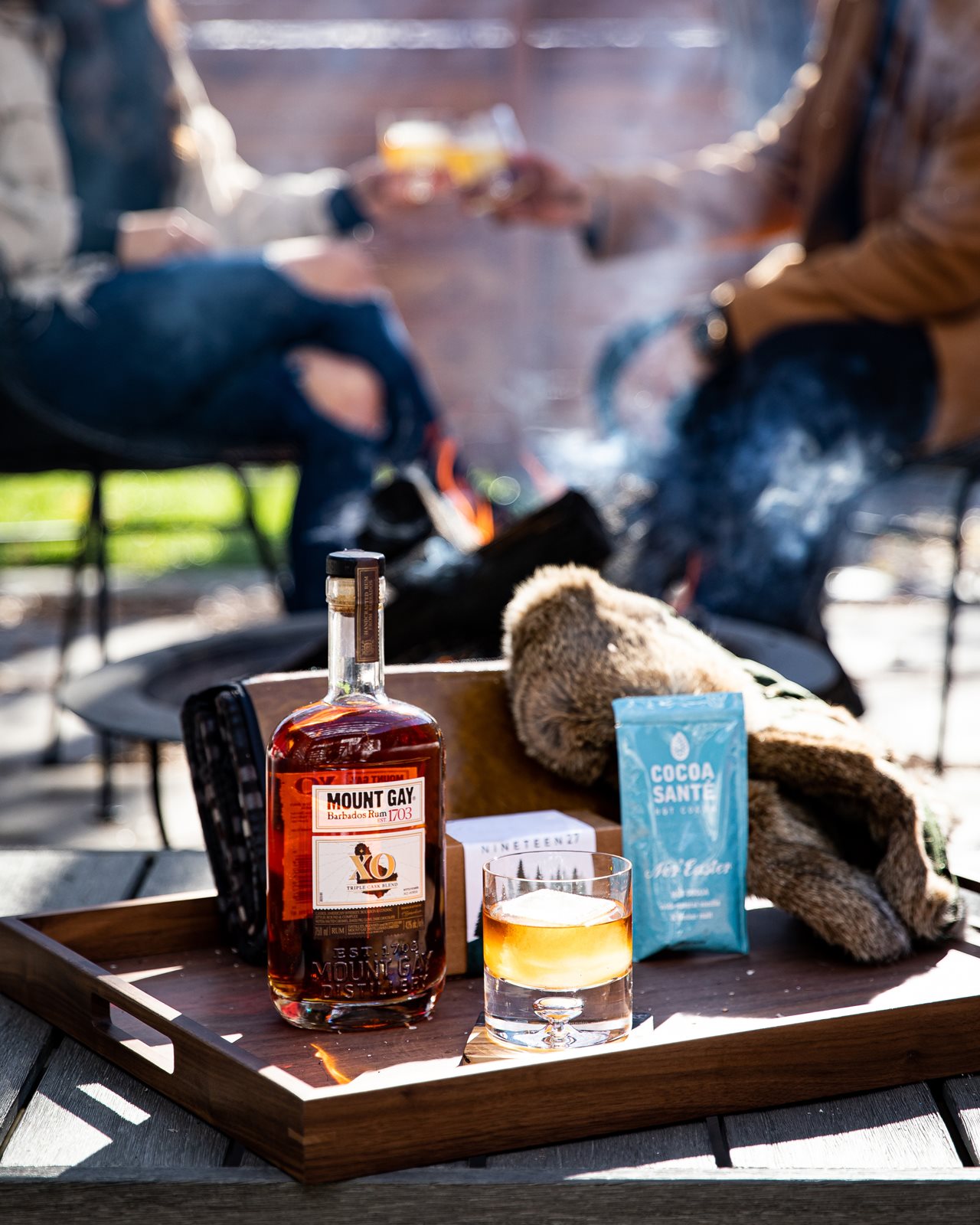 A delicious, perfectly crafted drink instantly enhances any moment around the fire. The Mount Gay XO Coco Hill is a sophisticated rum-based cocktail that is simple with a tropical twist featuring a coconut-water ice cube, which is perfect for sipping. As part of the new limited-edition collection, the Mount Gay 'By the Fire' kit includes the key ingredients for the cocktail recipe: Mount Gay XO Rum, coconut water and a silicon mold to make the ice cubes.
Select snacks.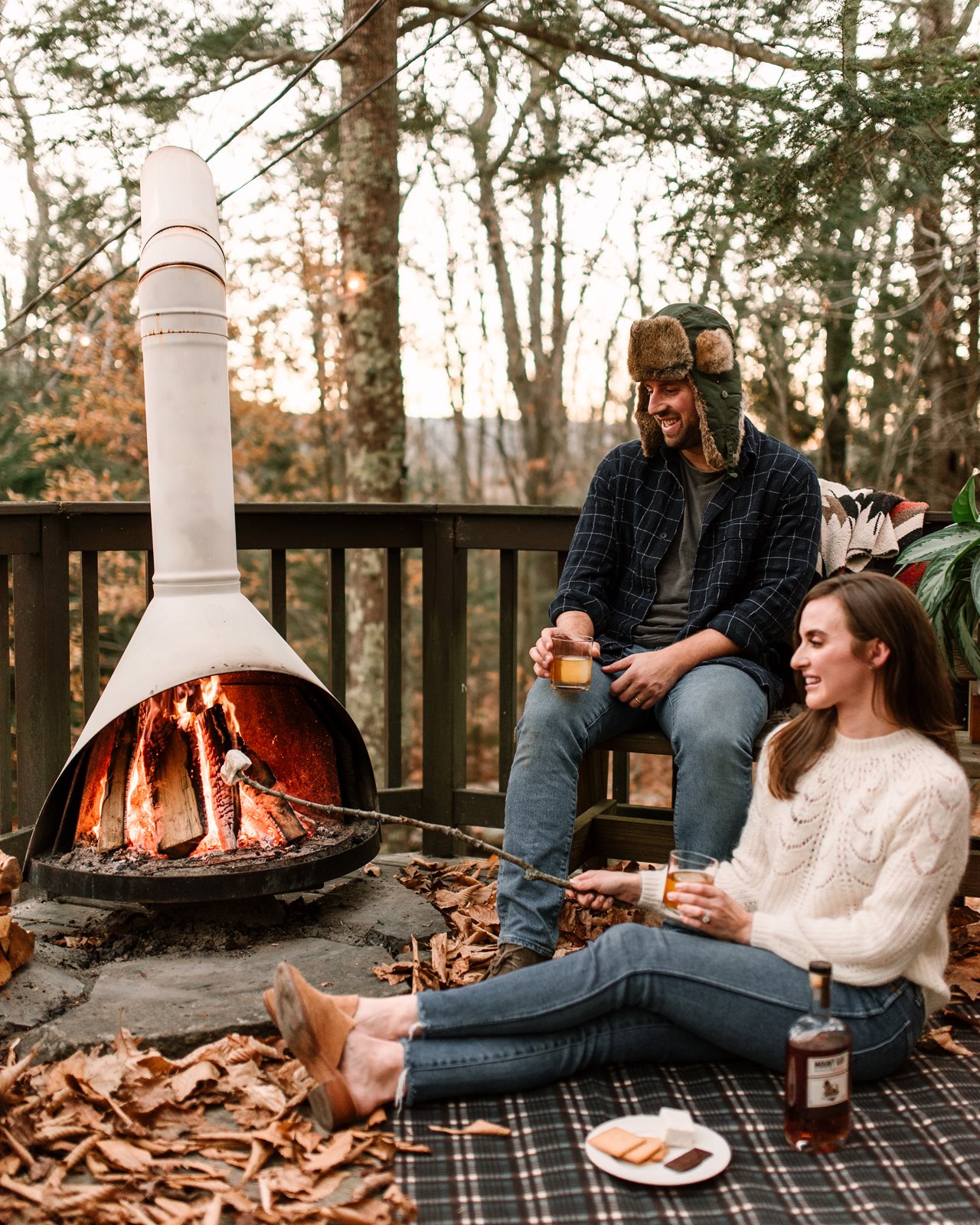 Fireside snuggling also calls for a selection of favorite snacks to complement your cocktails, whether your tastes veer toward savory bites or decadent sweet treats. Satisfy everyone's sweet tooth by offering up a classic treat, s'mores. Build on the artisanal s'mores in the curated kit and create a smorgasbord with gourmet options like sea salt chocolate bark, dark chocolate squares, toasted coconut flakes, bananas, caramel sauce and other options that complement the cocktail and notes of the rum.
Infuse light entertainment.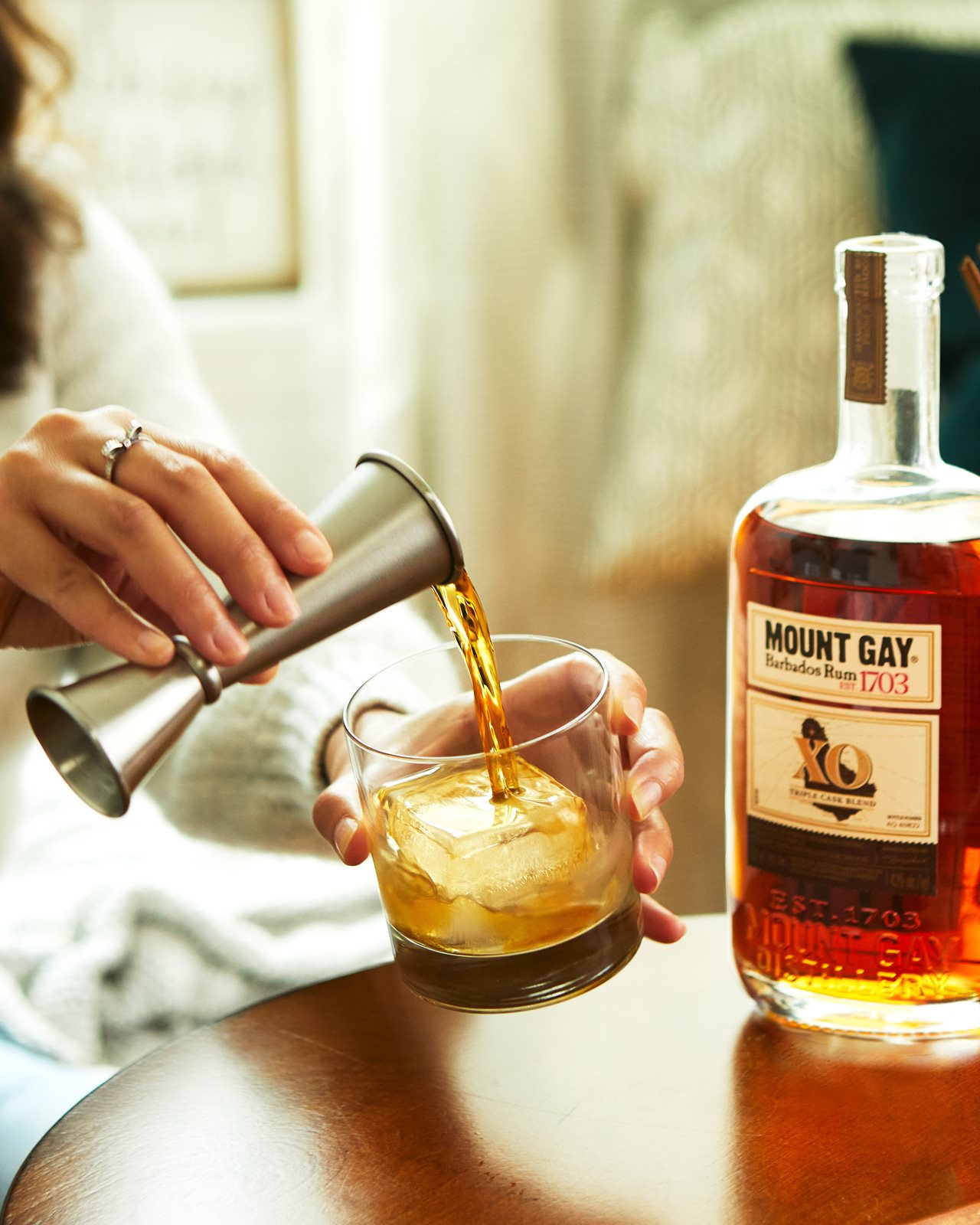 Lounging by a fire is a great time to get deep into a good book or enjoy some light conversation with an intimate group of friends or family. Take things up a notch with a lively game of cards or bring out a portable backgammon or checkers set.
Take it outside.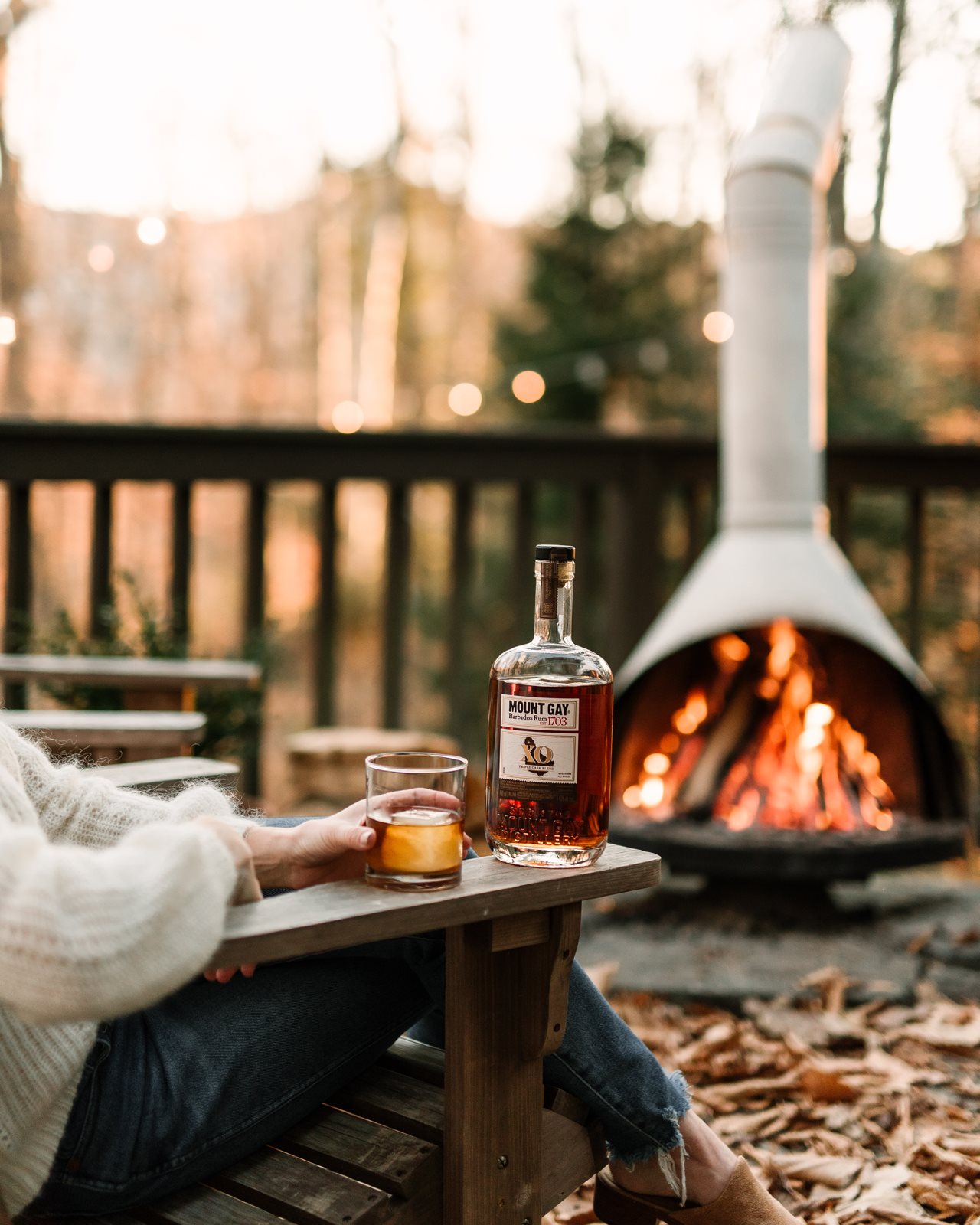 There's no reason to limit your fire-gazing to your indoor fireplace. Now that so many people have installed brick or portable fireplaces in their backyard spaces, you may be able to take your gathering outside for the joys of a hot, blazing fire contrasting with the cool fresh air. Enjoy gazing at the stars, watching the snow and sipping a tasty cocktail while cuddled up with your loved ones under a thick quilt. Throw on a cozy hat such as the bomber hat with faux fur from the Mount Gay kit.
'We love looking for little opportunities to make every day special,' the Frankos recommend. 'It's a small gesture to build a fire and pour a drink, but at a time in the year when everything feels like it's moving at double-speed, slowing down and appreciating this wonderful world is exactly what we need.'
For additional information and cocktail recipes, visit MountGayRum.com and order one of the unique kits while supplies last on CocktailCourier.com.