(BPT) – Between holiday planning, entertaining and traveling, the festive season can be merry yet stressful, even more so given the uncertainty that persists today. Coupled with the new year ahead (aka New Year's resolutions on the horizon), our overall well-being can likely use a refresh. It's important to remember that wellness is not a 'one size fits all' as what may work for some doesn't work for everyone; instead, strive to find a routine that works best for you and allows you to feel good. Yoga and wellness expert Heidi Kristoffer describes holistic wellness as every part of your well-being feeling truly well, including your physical and emotional state, allowing you to be the optimal you. Heidi's shared how she maintains a holistic wellness routine as well as some of her tips for creating a personalized regimen to help you be the best you – from the inside out!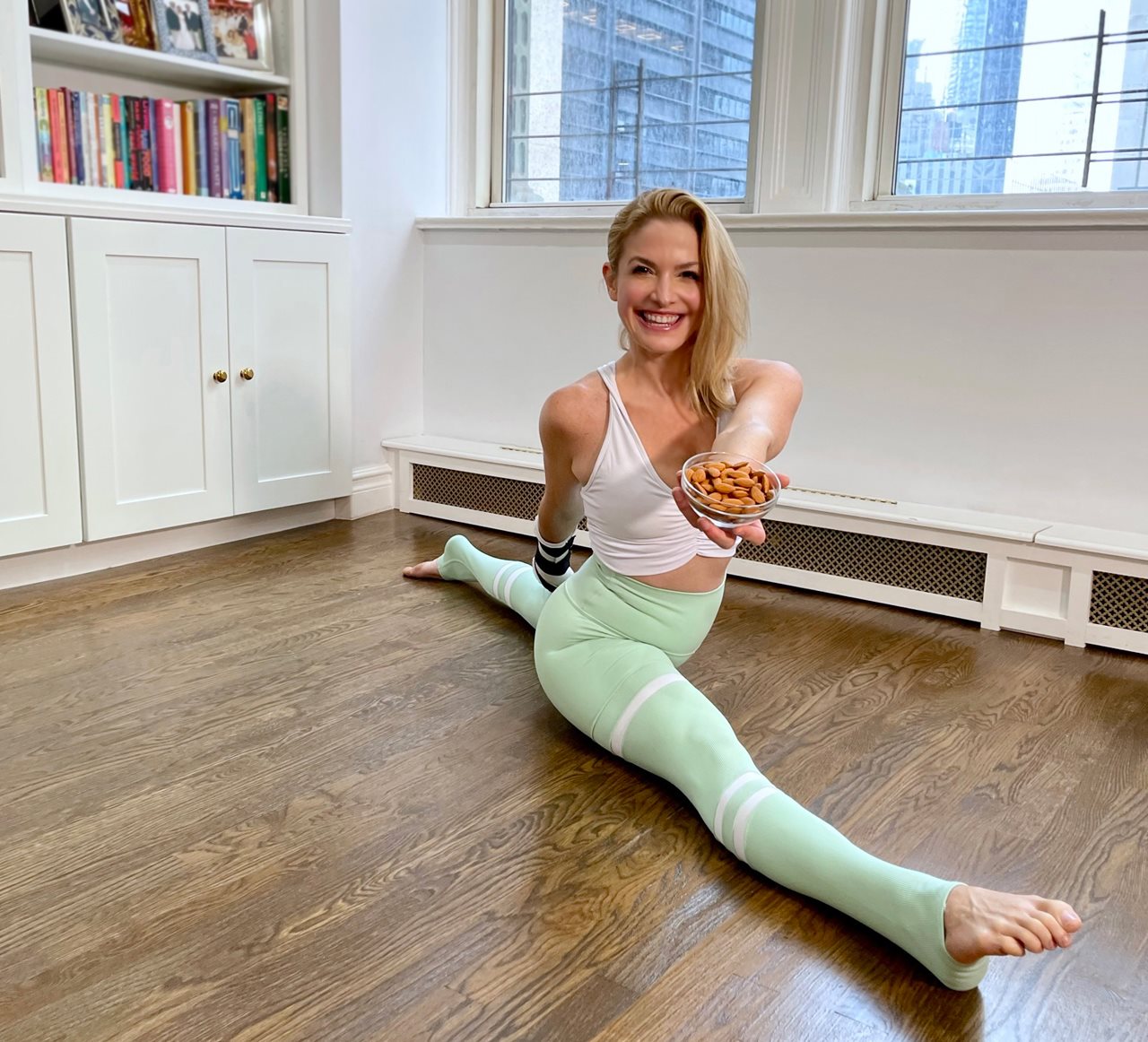 Food is Fuel
It's important to consider what we fuel our bodies with – what we put in affects us on every level! Find foods that bring you joy, have nutritional benefits and allow you to feel good. That's why I love almonds: one serving (a handful or 28g) contains 6g of plant-based protein, 4g of fiber, 13g of unsaturated fat, only 1g of saturated fat and 20% of your recommended magnesium needs (aka natural fuel!) allowing you to stay energized and full. Plus, almonds are versatile! A DIY trail mix with almonds or a smoothie with almond milk and/or almond butter is an easy, delicious way to ensure you get protein and fiber to feel good throughout the day.
Schedule Time for Wellness
Prioritize your self-care by scheduling time on your calendar! If it's not on my calendar, it's most likely not going to happen. Setting aside time to accomplish your goals is a must, even if it's just 10 minutes. Simply doing 10 minutes of yoga (like the time-efficient flows I created for CrossFlow Yoga), walking or eating a healthy snack, like almonds, during a break improves your mood instantly and elevates your energy levels to tackle the rest of your day.
Be Realistic with Your Choices
Don't dive into the deep end before learning to swim! Set yourself up for success when trying to change habits. Start small: let go of unhealthy habits for good by taking micro steps – replace one small thing at a time with a healthier alternative. Over time your micro steps will yield massive changes, if done consistently and in a manner that doesn't shock your system. If you are unsure where to start improving your self-care, it can be as easy as starting with choosing and being prepared with the right foods – a healthy diet is an important part of a holistic self-care routine. I keep my almond tin with me at all times for just that reason: it satiates my hunger and ensures I make good snacking choices.
Practice Mindfulness
Remember that 'what the mind believes, the body follows.' You must believe you can before you will: only you have the power to get YOU where you want to be and make the choices to support your goals. For me, I like to focus on healing by making time for self-care which often means eating nourishing foods coupled with daily movement. There will be days when all is easier said than done, so it's important to take a step back to just BREATHE. Taking the time to breathe allows you to be in the here and the now, so you can focus on the present moment.
Another great way to upgrade your holistic wellness routine is by getting the whole family involved in the kitchen. Heidi enjoys having her kids cook along with her as this allows both family time and a teachable moment for her kids to learn healthy habits. Ready to level-up your well-being? Try Heidi's Power-Up Green smoothie recipe – a delicious, filling way to ensure you're getting the nutrients you need to tackle your day.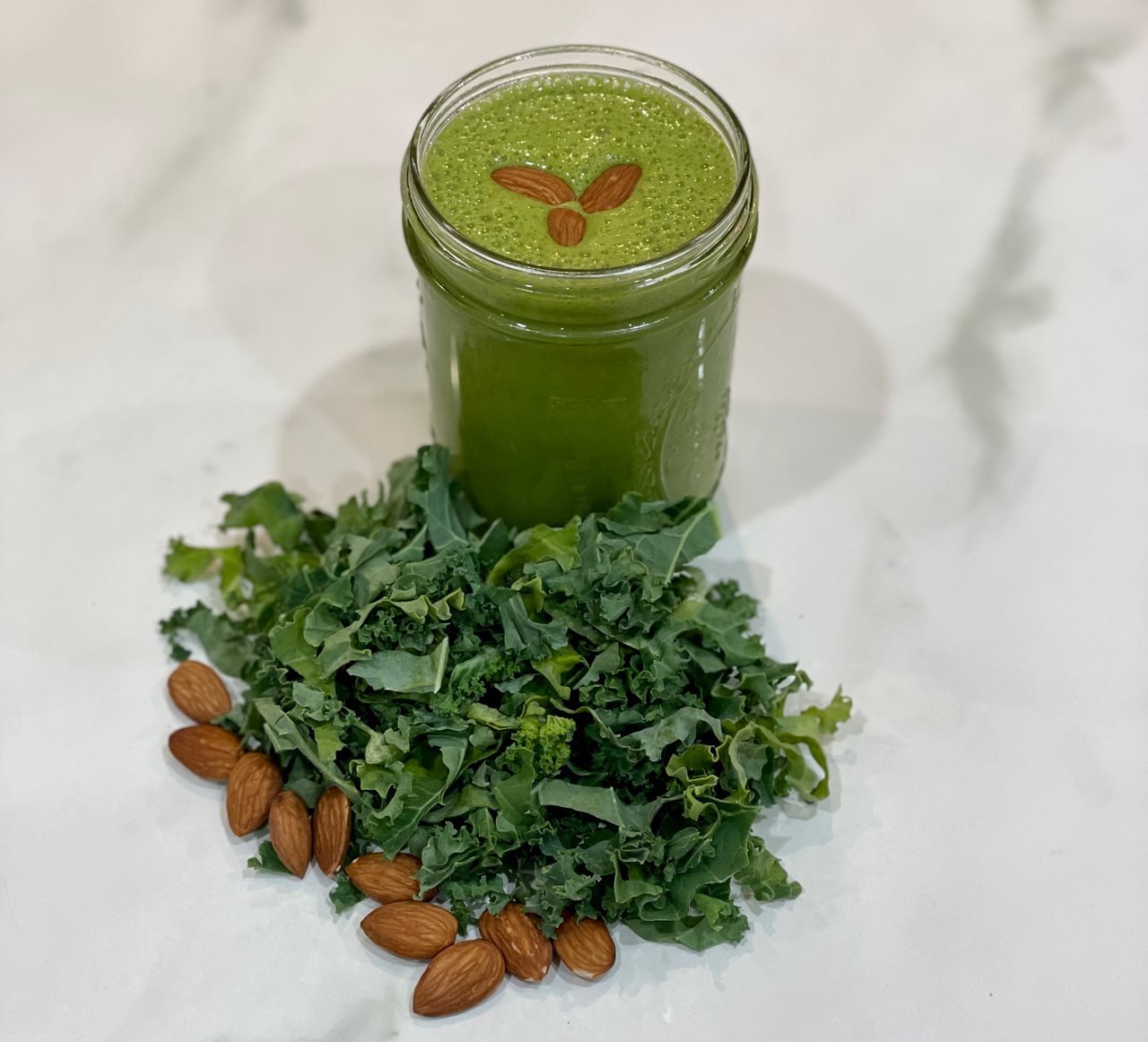 Power-Up Green Smoothie
Ingredients:
2 cups unsweetened almond milk
1/2 cup kale, torn into pieces, ribs removed
2 cups spinach
1 frozen banana (peeled prior to freezing)
2 tablespoon almond butter
Slivered almonds (optional)
Preparation:
Place almond milk, kale, spinach, banana and almond butter in blender and blend until smooth. Add more almond milk if needed to reach your desired consistency.
Top with slivered almonds for a pretty garnish.
If you're interested in exploring Heidi's other go-to recipes, please visit almonds.com. Follow @californialamonds and @heidikristoffer for more inspiration on how to fuel a better you this season.