(BPT) – What could be more romantic than proposing over the holidays? For grooms thinking about a Christmas, Hanukkah or New Year's engagement, learning more about diamonds and settings can help you find the best value. Then you'll be ready to find the ring of her dreams – without breaking the bank.
Fortunately, you can find not only a wide variety of affordable choices at MajestyDiamonds.com, but you can also get 0% financing. Here is their basic guide to diamonds to help your proposal planning.
The 4 C's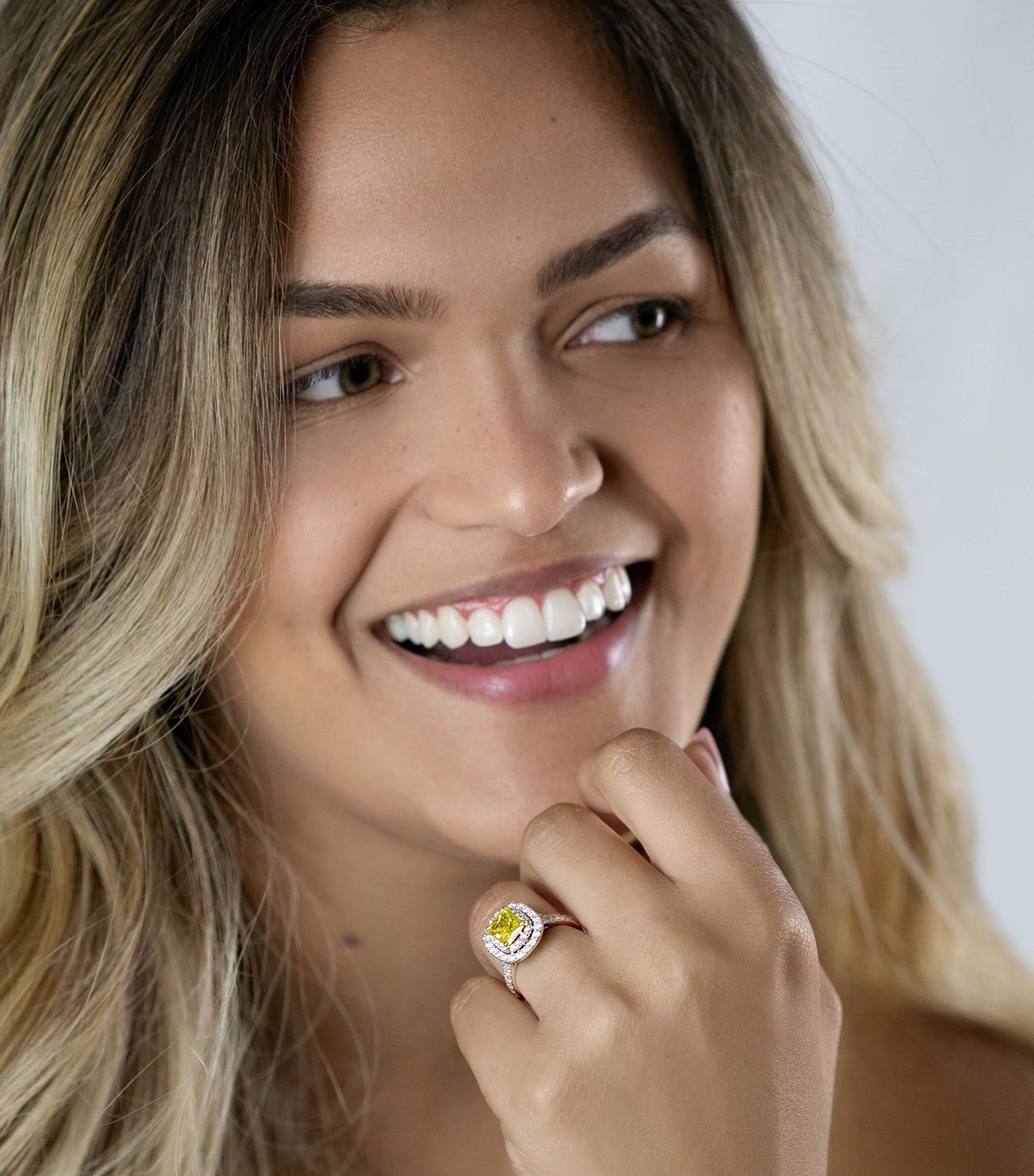 Carat is not the only measure of value – gemologists also consider cut, clarity and color.
Carat – One carat equals 200 milligrams. Larger, heavier diamonds are more rare and costly.
Clarity is affected by flaws that may not be visible to the naked eye but can affect brilliance and transparency.
Cut refers to the many facets that reveal a diamond's brilliance and reflect light.
Color – While most diamonds appear colorless, on close inspection some are very light yellow. Gemologists grade diamonds from D-Z – completely colorless to slightly yellow. If you want a larger ring, choosing a slightly lower color grade can give you a better value.
While the classic white diamond is the most popular choice, many brides are opting for fancy colored stones such as black diamonds, morganite and sapphires.
Diamond Shapes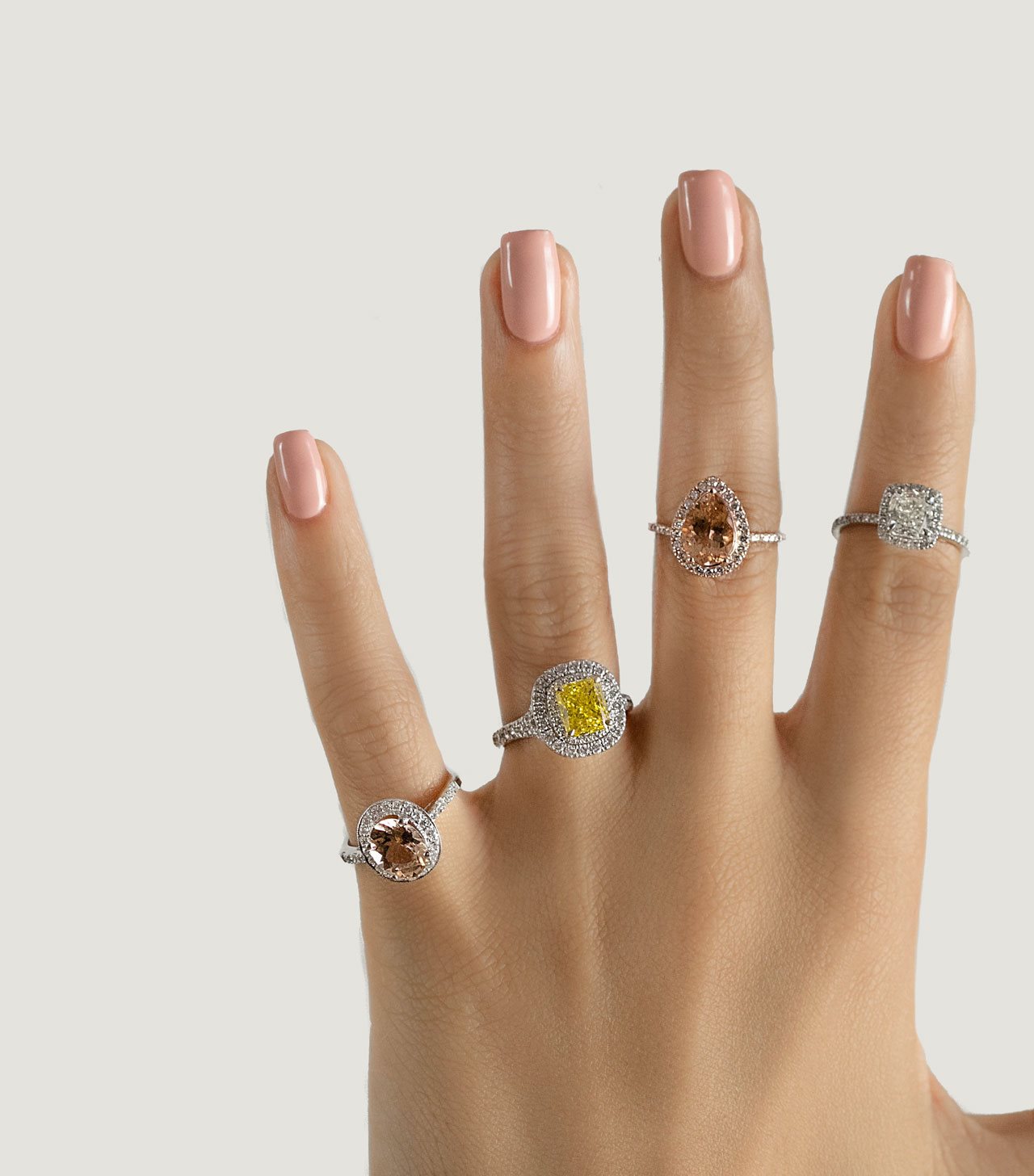 Here are 9 common diamond shapes:
Round, Princess, Cushion, Asscher, Pear, Oval, Radiant, Emerald, Marquise
The Round, Princess, Asscher and Cushion cuts are the most popular and fit most hand shapes. These symmetrical shapes are the best option for long, slender fingers, whereas fancy shapes like Pear, Oval and Emerald are great for shorter fingers or smaller, rounded hands. The Marquise cut is especially great for elongating the fingers and giving the hand a graceful shape.
Setting and Style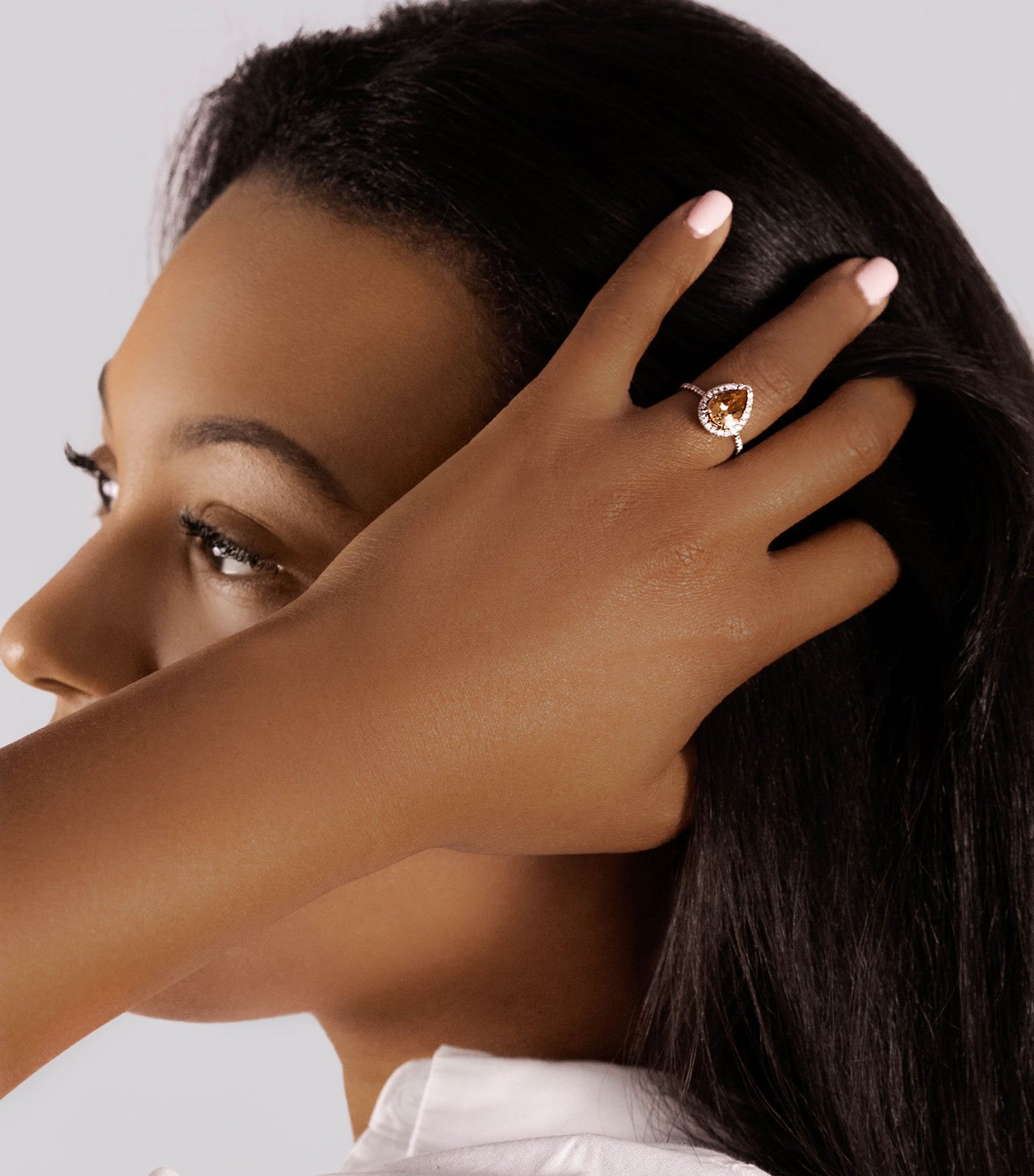 For gold rings, your choices are white gold, yellow and rose. White gold is the classic, most popular choice for engagement rings, followed by yellow gold, then the recently popularized rose gold.
A single diamond mounted on a band – the solitaire setting – is a classic choice.
Other popular settings encircle the main diamond with very small diamonds or other gems, known as the Halo setting. Or the smaller gems may encircle the entire band (the Eternity setting), or just the top half of the band (Semi-Eternity). Some rings combine the Halo and Eternity settings.
Beyond those major styles, there are a large variety of other settings to suit any taste, ranging from simply elegant to dazzlingly elaborate.
If you've looked at rings together – even just for fun – you're ahead of the game. When you're looking, ask questions like: 'What do you like about it? The shape, size or setting?'
You can also tell from her own jewelry choices if she prefers clean lines and understated elegance, or more ornate and complicated designs. If you're unsure, ask her or a friend about her likes and dislikes.
It's best to discover your fiancé-to-be's preferences to ensure your ring is a big hit when you pop the question.
Where to Shop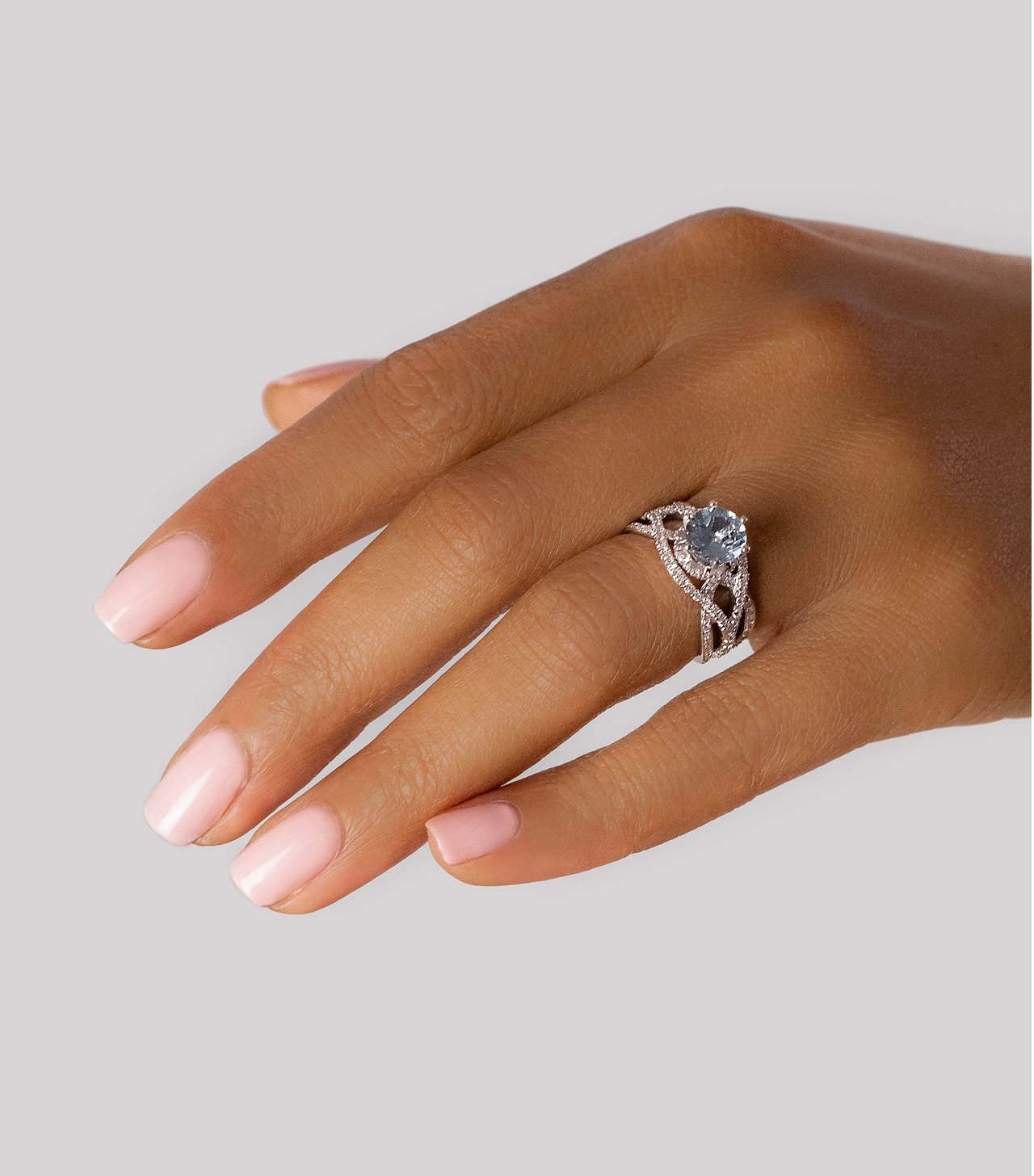 At MajestyDiamonds.com, you can order engagement rings online in time for your holiday proposal, with free shipping and 0% financing available through Paybright. You can check their glowing Google Reviews here.
Majesty Diamonds carries natural, conflict-free diamonds with brilliant quality and gorgeous settings. They can even help you create a custom design. Majesty Diamonds offers very affordable prices on a huge variety of engagement rings, and much more. It's a great time of year to shop, as you can take advantage of Black Friday and Cyber Monday specials for even better value. Black Friday Deals will feature a 30% discount, the highest of the year!
Don't know your fiancé-to-be's ring size? Enlist a friend, roommate or relative to help you find her size. Visit MajestyDiamonds.com/ring-sizer/ to help determine her ring size.