(BPT) – Shared experiences are part of what makes us human. There's nothing better than getting together with friends, loved ones, neighbors, colleagues (really whoever wants to join!) to catch up and share a few laughs. Add to that an engaging, hands-on activity, and you've crafted the perfect gathering to spark creativity and camaraderie.
At Yaymaker events, express yourself over some making and crafting in a supportive environment with others that is fun and fulfilling. At the end of these events, you feel empowered and have lasting memories, plus you just might have discovered an exciting new hobby!
Give your week something to shout about with any of these five unique Yaymaker events that allow you to create, connect and express yourself in ways you never knew possible. Go to Yaymaker.com to book an event for your crew, all hosted at bars and restaurants right in your neighborhood. There's something for everyone, and no matter which event you choose, there's no experience necessary!
Allow your inner artist to shine with a unique painting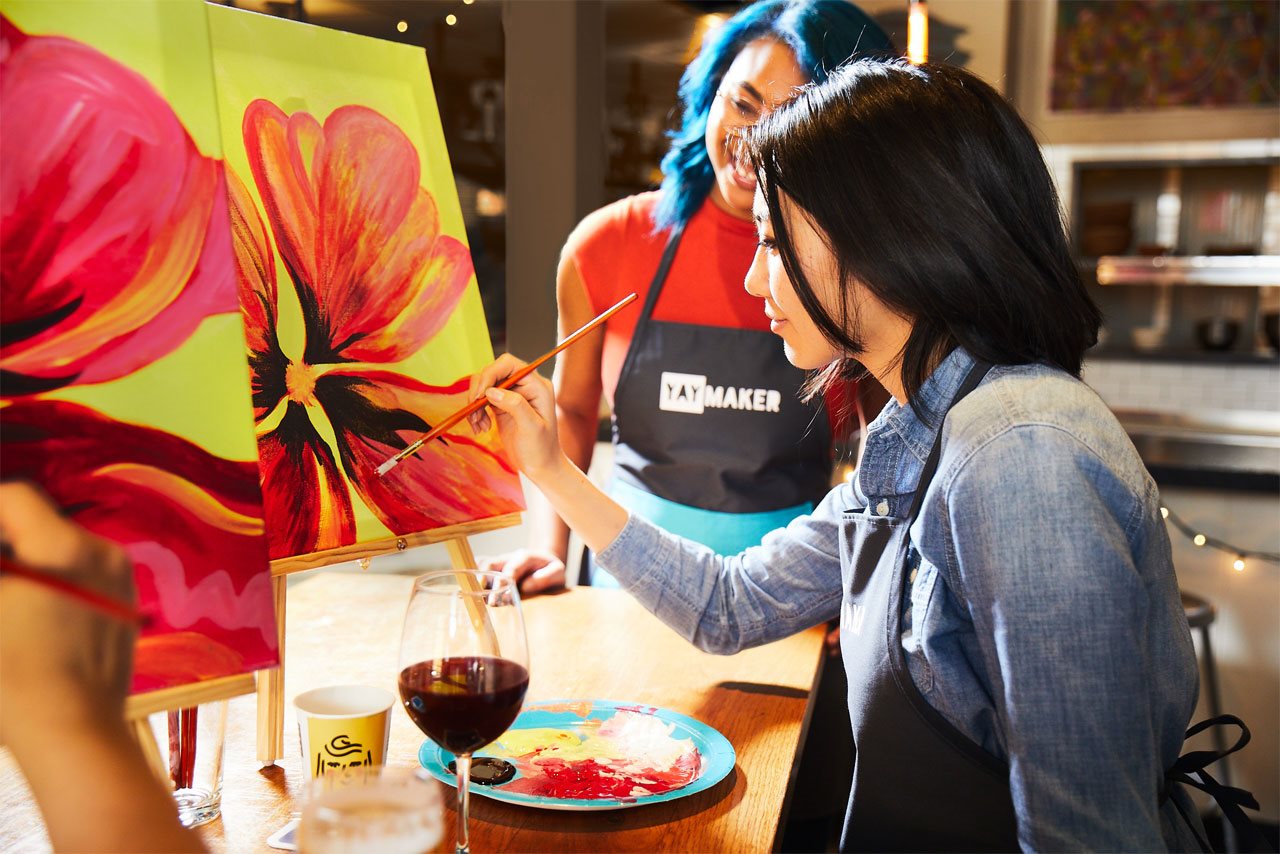 Whether you're Picasso-level or have never even picked up a paint brush, let the creativity flow as you unleash the artist within by painting something incredible at a classic Paint Nite. In this class setting you'll join other open-minded peers and be guided by an expert who will help you go step-by-step through a painting project. You'll laugh, chat and enjoy putting paint to canvas as you create a one-of-a-kind painting you'll be proud to hang on your wall at home or in the office.
Green your thumb by planting a miniature garden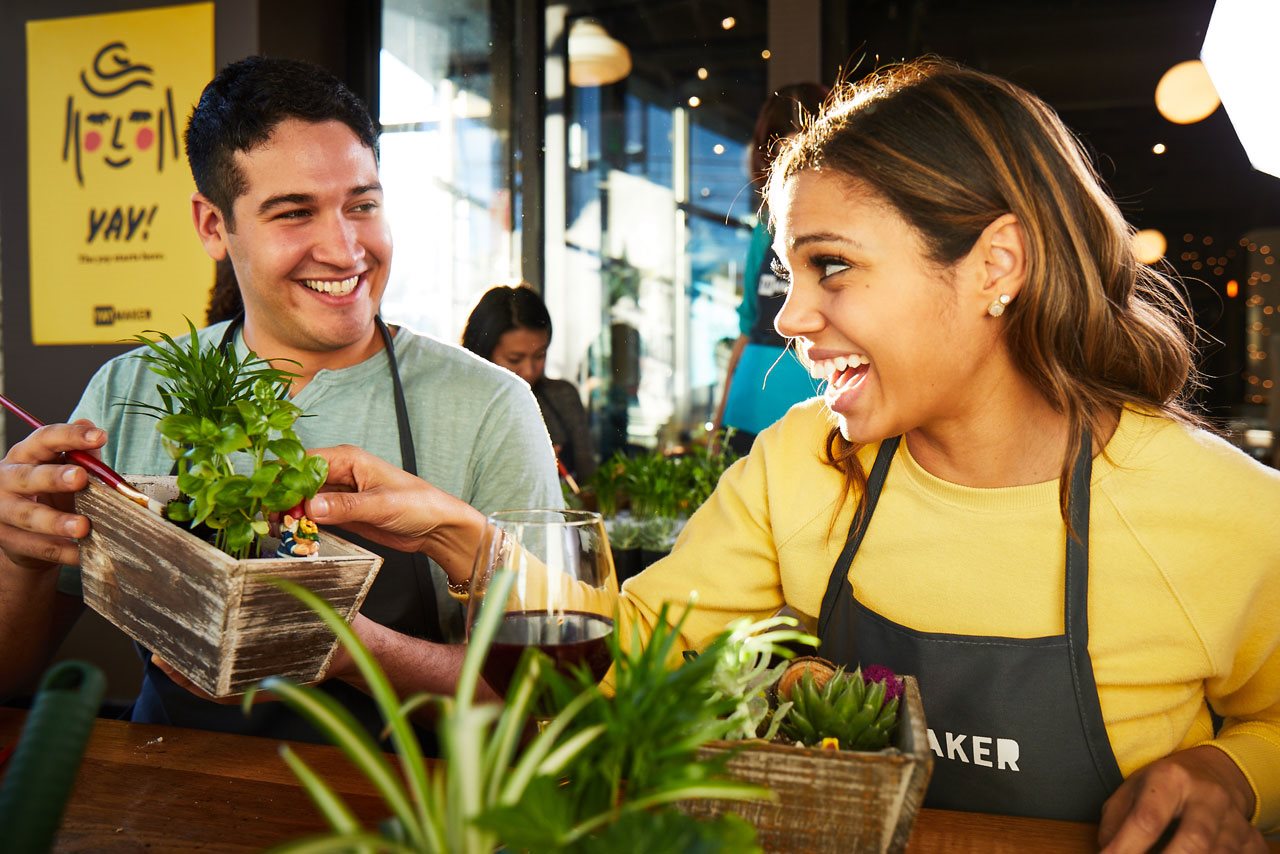 Where does your garden grow? At a special Plant Nite, of course! Experience personal growth and create something that will thrive before your eyes at Plant Nite, a special fun-filled gathering with everything you need to design a cute terrarium. Surrounded by friendly faces and an expert guide, you'll use supplies such as soil, spades, drainage rocks, brushes and more to create a plant project you'll adore long after the event is complete. A dash of green in your garden will lighten any space you place it, just like this event will brighten your day!
Design a one-of-a-kind sign and feel fine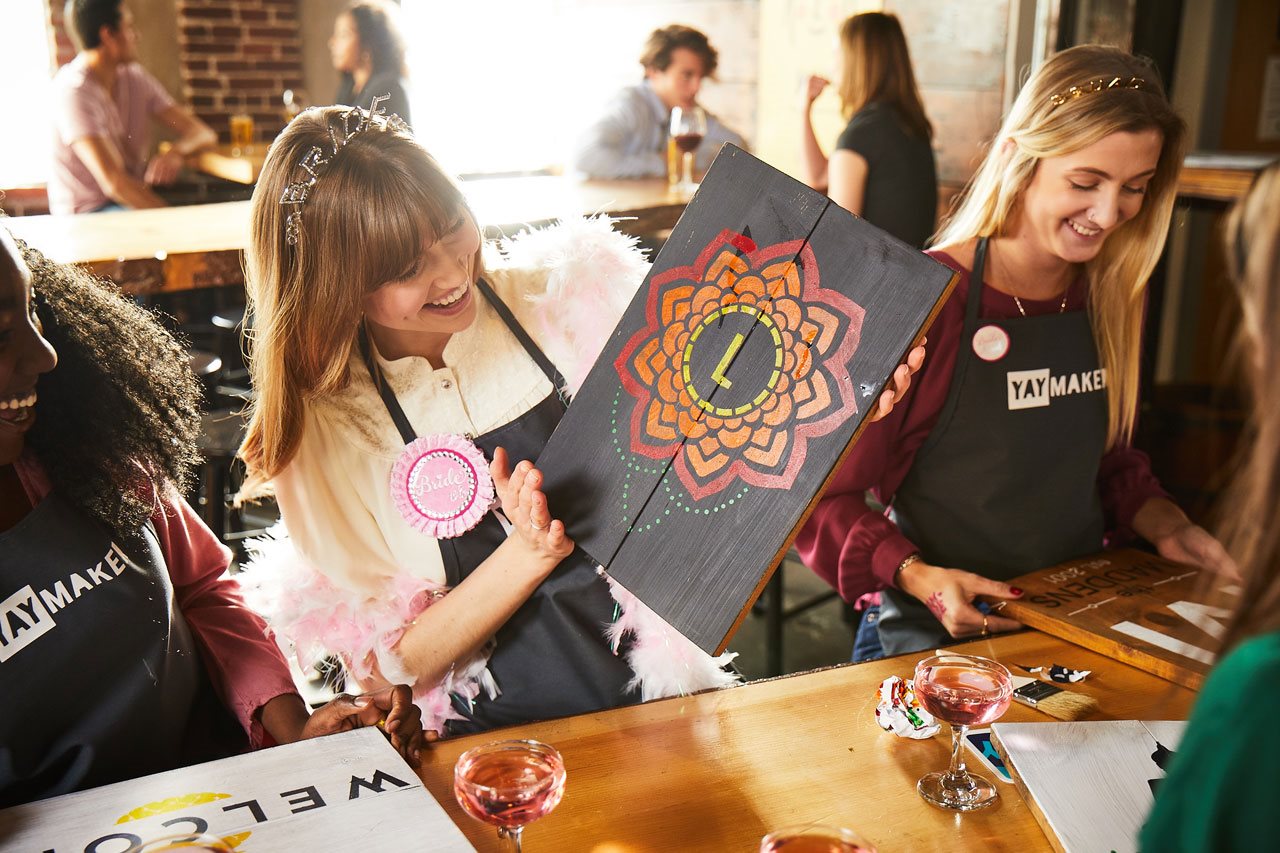 Want more fun in your life? It's time you look for a sign … literally. Tap into your creative side by participating in a Design a Sign event where you work side-by-side in a group setting and each person creates a stunning custom sign. When you book this event you can choose from a variety of creative sign designs so you can pick the one that speaks to you – the ultimate option in self-expression. Many you can personalize with words, phrases or letters, and you can always select the color scheme at the event that you like best so it's as unique as you are.
Light your creative fire with candle making
Looking for an activity to fuel your fire? Consider attending a Candle Maker event near you with other friendly folks who want to craft and create. In a group setting you'll be guided in selecting a scent, pouring the wax and adding decorative elements to three different candles. Keep your custom candles for yourself to enjoy at home (think relaxing bath or romantic dinner) or give away to someone as a special homemade gift (your BFF deserves it, right?).
Bond over blooms with floral arranging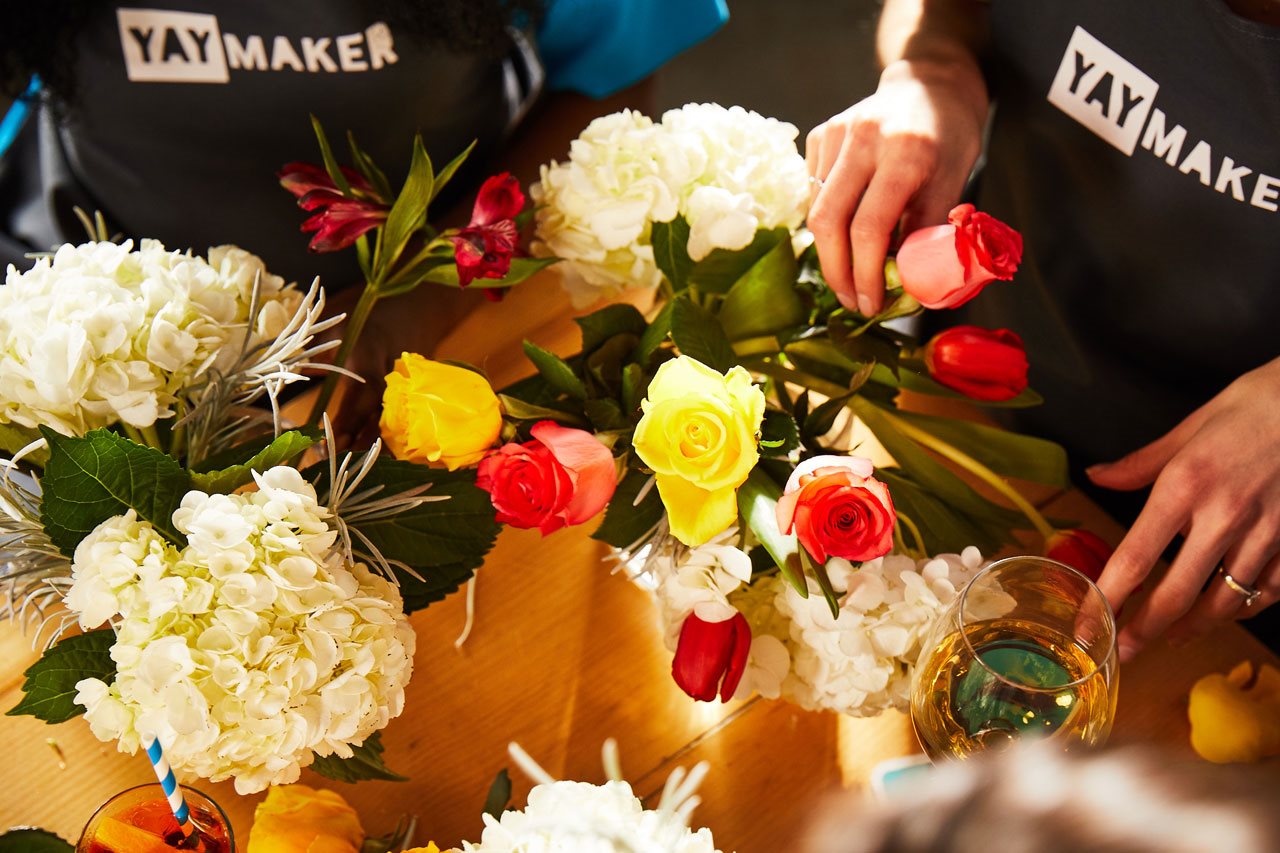 From the romantic rose to the delightful daisy to the marvelous mum, every flower is unique in its shape, size, color and scent, and deserves to be joined together for a one-of-a-kind arrangement. At a Flower Workshop, gather with your friends or come solo and meet new pals to have fun while you prune, arrange and place perfect petals into a beautiful arrangement that you can admire for days to come. Then sit back, take a deep breath of the sweet flower scent, and feel proud of your creativity.
Beyond these five events, Yaymaker is always launching new ways to find your Yay. Stay on the lookout for new experiences that might pop up and evoke even more expression! Find your next local event at Yaymaker.com today.