(BPT) – Everyone in the family loves to celebrate Halloween, so why not make the most of it? There's plenty you can do together to extend the Halloween magic for a month or more, from crafts and decorating to games and sharing sweet treats.
Rally the whole family to come up with more ideas, but here are just a few to get you started:

Decorating with pumpkins
Short on time to carve pumpkins this year? Or maybe you just want a fun way to decorate them that's safer for younger kids? Try this technique to create a "mummy jack-o'-lantern": use plenty of cheesecloth to wrap tightly around your pumpkin, leaving holes for 'eyes' that can be filled in with black permanent marker or make eyes out of black construction paper.
Another safe approach to jack-o'-lanterns is to paint scary faces on pumpkins instead of carving them. Acrylic paints generally work best for a pumpkin's surface. Everyone can practice on paper or cardboard first to conjure up their frightening faces.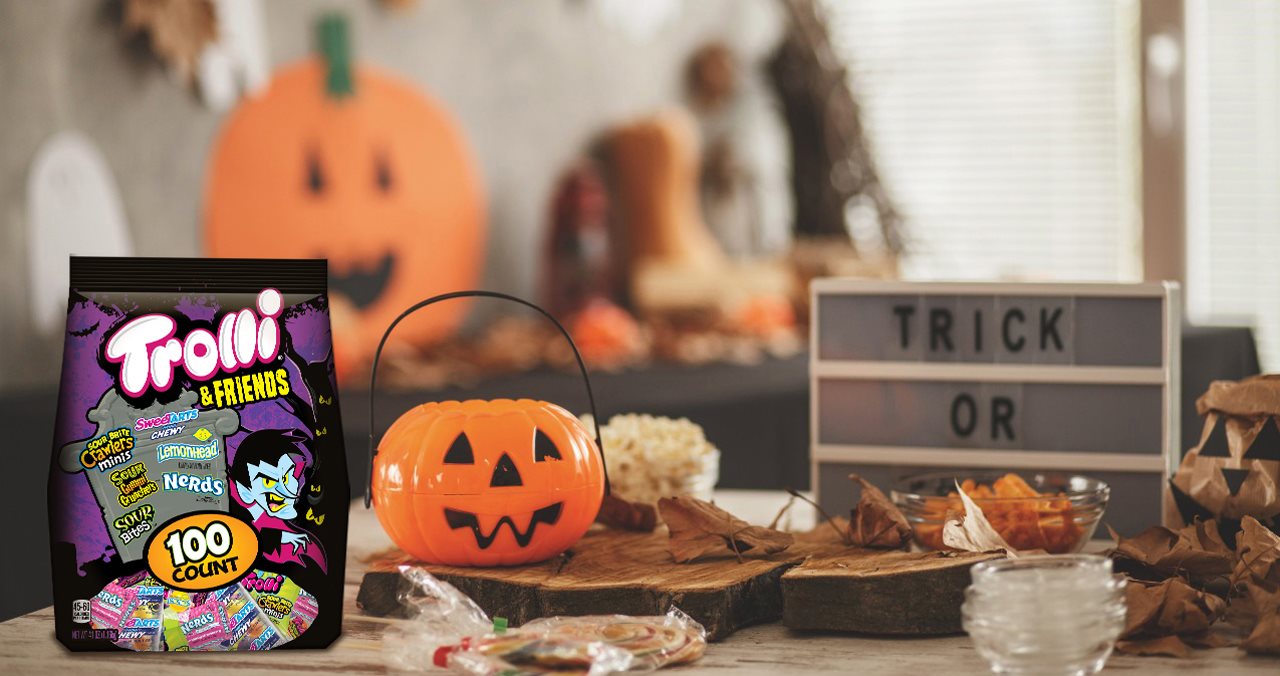 Treats over tricks
Get ready for parties and all of the adorable trick-or-treaters coming to your house by stocking up on plenty of fun, tasty treats. For example, each Trolli & Friends Mixed Bag provides a variety of fan favorites, including Trolli Sour Brite Crawlers, NERDS and SweeTARTS Mini Chewy candies. Your whole family will love trying all the different treats, so make sure you have enough for everyone in your house as well as the little ghouls and goblins who ring your doorbell!
If you want to contribute homemade goodies for a Halloween party or plan to host your own, do some fall holiday baking together, using seasonal ingredients like pumpkins and apples to make pies, cake or cupcakes. Make your favorite sugar cookie recipe in fun, scary Halloween shapes. Then you can decorate them with icing and some of the colorful trick-or-treating candies you've bought.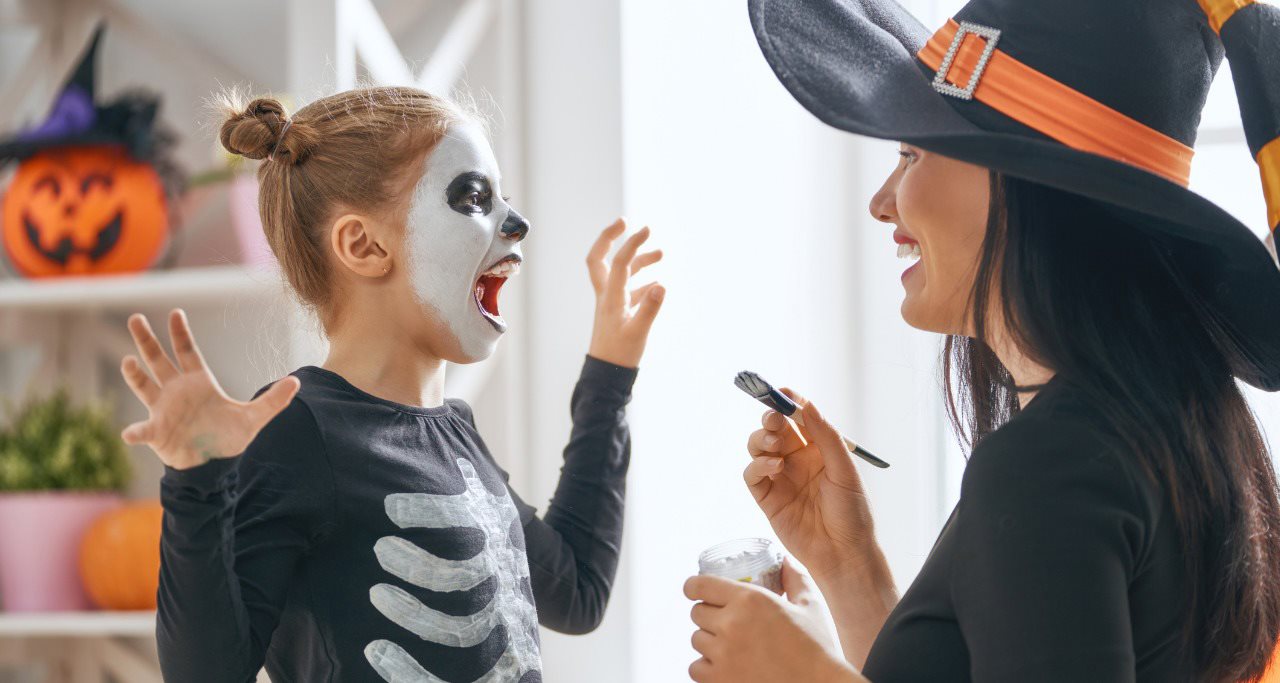 Imaginative costumes
Collect all those clothes at the back of your family's closets you've been planning to clear out, along with fabric scraps, linens you no longer use, plus old hats and gloves. Get out the scissors and sewing supplies and brainstorm homemade costume ideas as a family. Be creative and use household recyclables like shoe boxes, egg cartons, plus aluminum foil or plastic cups to create costumes ranging from robots or aliens to animals or favorite cartoon characters!
Plan ahead so you have plenty of time to create costumes for the whole gang, and you'll be all set for Halloween parties or trick-or-treating!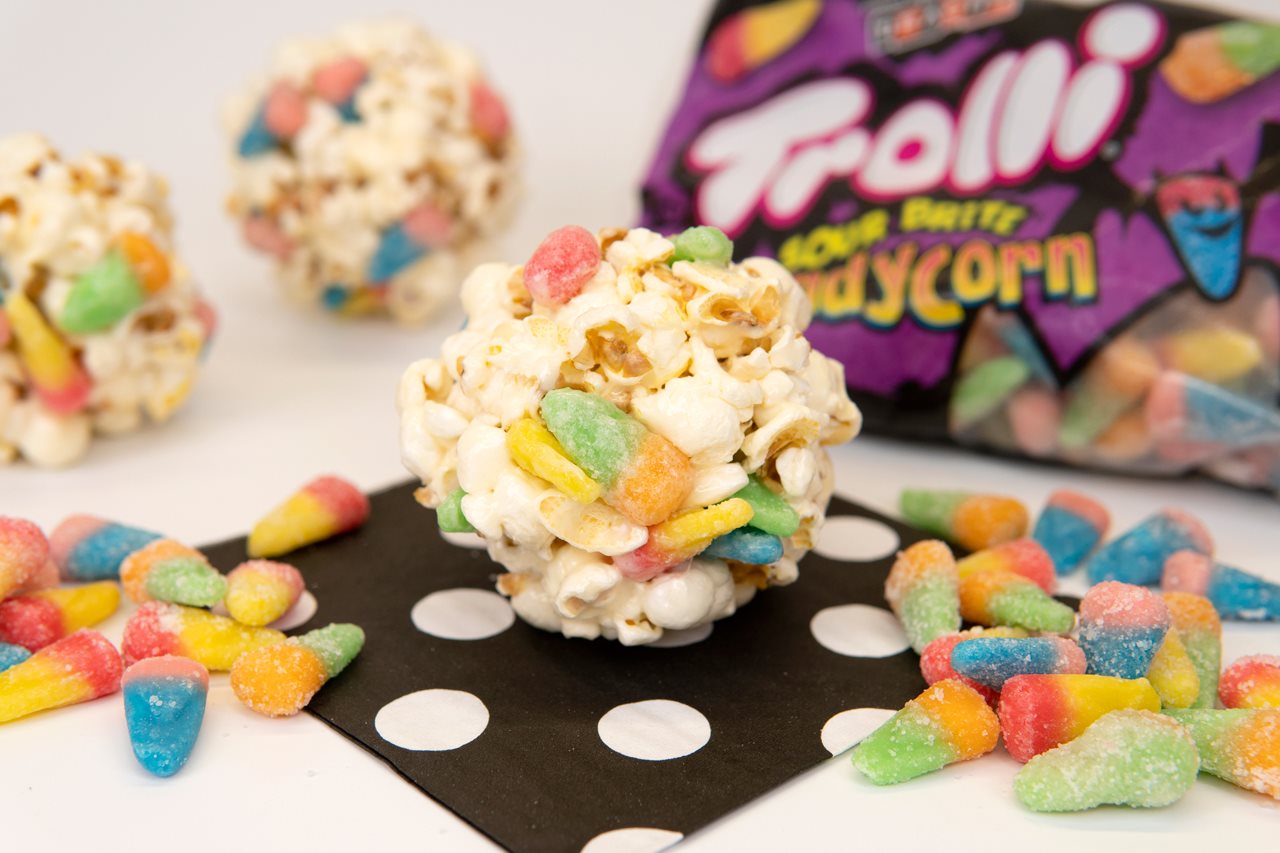 Creative crafts
Get crafty with candy corn! Popcorn candy balls are an awesome treat and craft hybrid that take a festive turn when you use candy corn to make them. Not only do they make a fun table decoration, but they are easy to make and delicious too! All you need to craft these are popcorn, marshmallows, butter and your favorite Halloween candy. Trolli Sour Brite Candy Corn is the perfect ingredient to mix it up with its fruity take on classic candy corn and delicious flavor combinations like lemon/cherry, orange/lime and grape/strawberry!
Another way to incorporate this Halloween candy staple is to make a candy corn wreath for your front door as a sweet welcome to visitors! All you need is a Styrofoam wreath from your local craft store, along with a hot glue gun and wide ribbon for hanging on the door. Don't forget, you'll also need plenty of candy corn!
Favorite fall activities
Celebrate the autumn season and rake up all the leaves in the yard together! Make the time to let the kids create and play in a leaf fort before bagging them all up!
Have everyone look for the prettiest leaves they can find to save for art projects. Flatten the leaves between the pages of a heavy book, protected by wax paper, and then use them to make collages or paintings to decorate the house.
Halloween offers so many opportunities for fun – it is not just one day of trick-or-treat and celebration! Let the season inspire you to bring out your inner kid, and you'll create new exciting traditions that everyone in the family will enjoy.