(BPT) – The holidays inspire people everywhere to make a difference in the world. Giving Tuesday is the first Tuesday after Thanksgiving, providing the perfect opportunity to shop for loved ones and support organizations that make a positive impact.
On this Giving Tuesday, you can support families locally and globally with World Vision's 2021 Holiday Gift Catalog. This year, World Vision has partnered with various celebrities to design beautiful, handcrafted gifts your friends and family will love that also empower people to lift themselves out of poverty.
'Wrapped in Hope' dip-dyed scarf by Patricia Heaton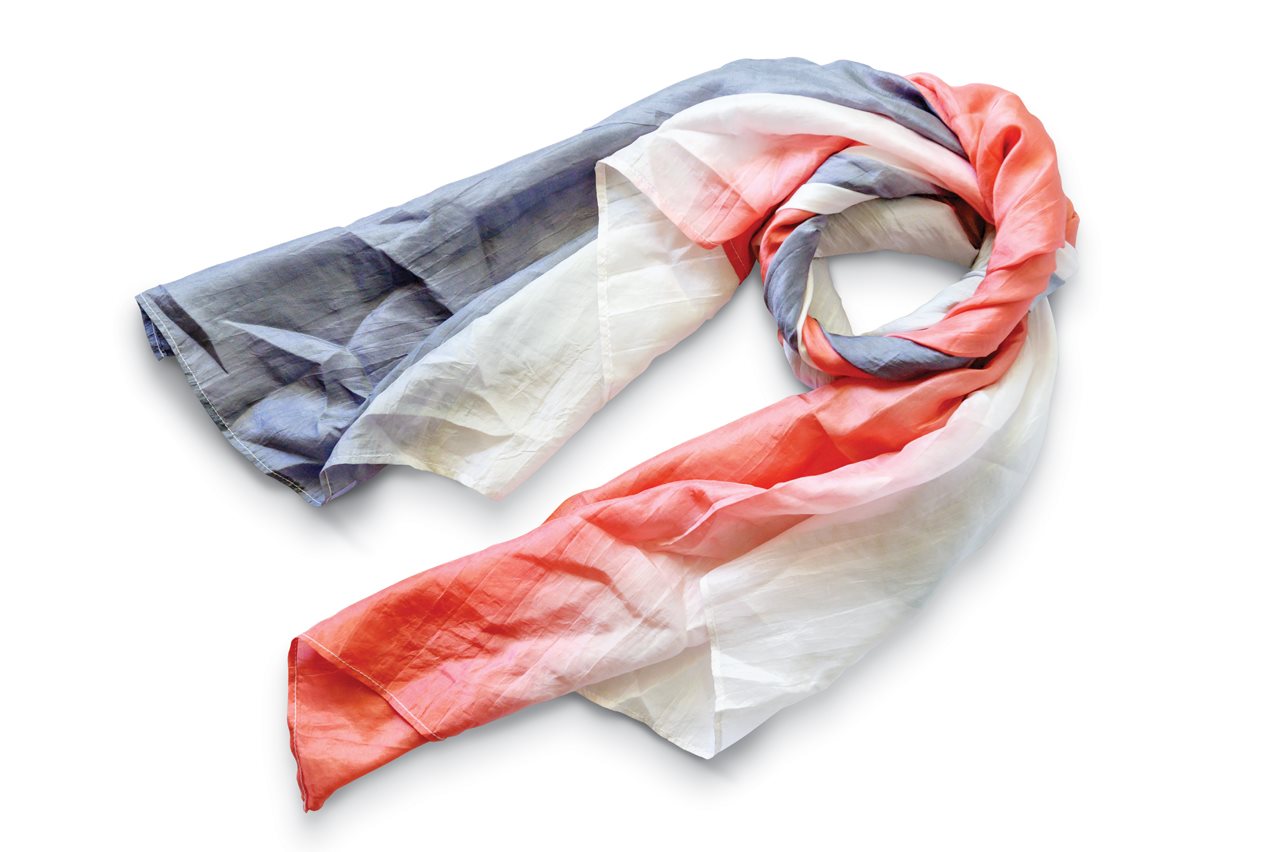 Designed by actor, producer and author Patricia Heaton, this 100% silk three-tone scarf is handmade by artisans in a small Vietnamese village famous for their silk. The artisans use a dip-dye technique that dates to the 13th century. Each artisan receives fair trade wages, a safe place to work and business development training.
'These Three Remain' rose gold-toned bracelet by Melissa Joan Hart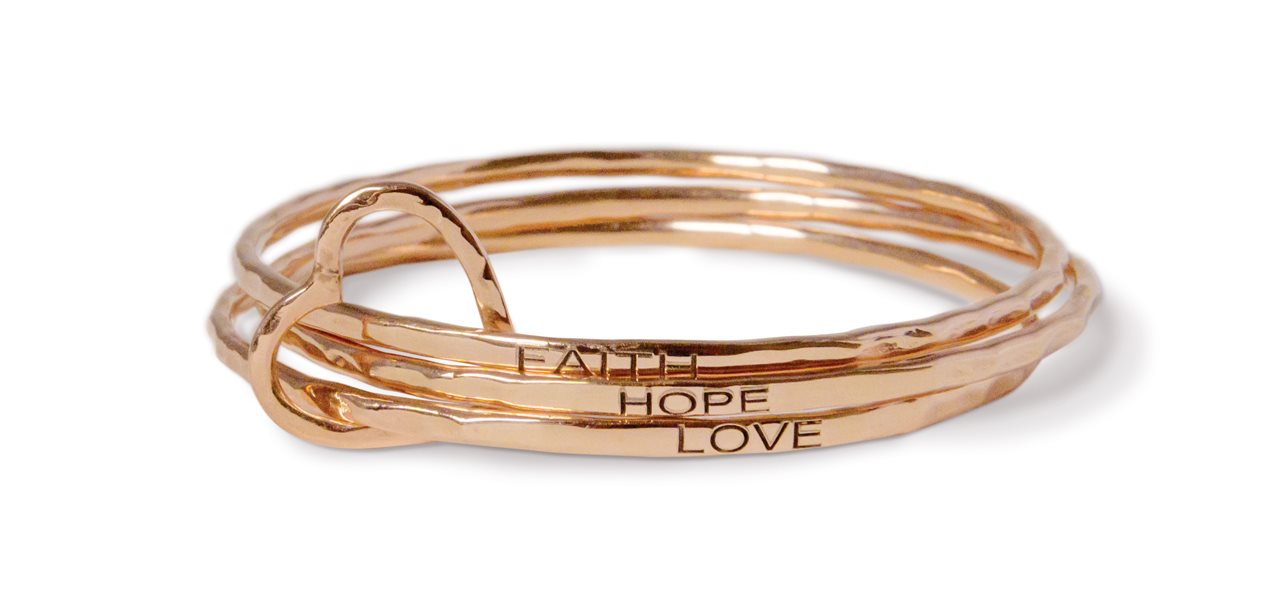 This trio of bracelets, designed by actor, director and producer Melissa Joan Hart, is inscribed with faith, hope and love and bound together with a heart charm. Each piece is handmade by women artisans in India who are supporting their families through fair trade earnings.
'Circle of Strength' upcycled coasters by Breegan Jane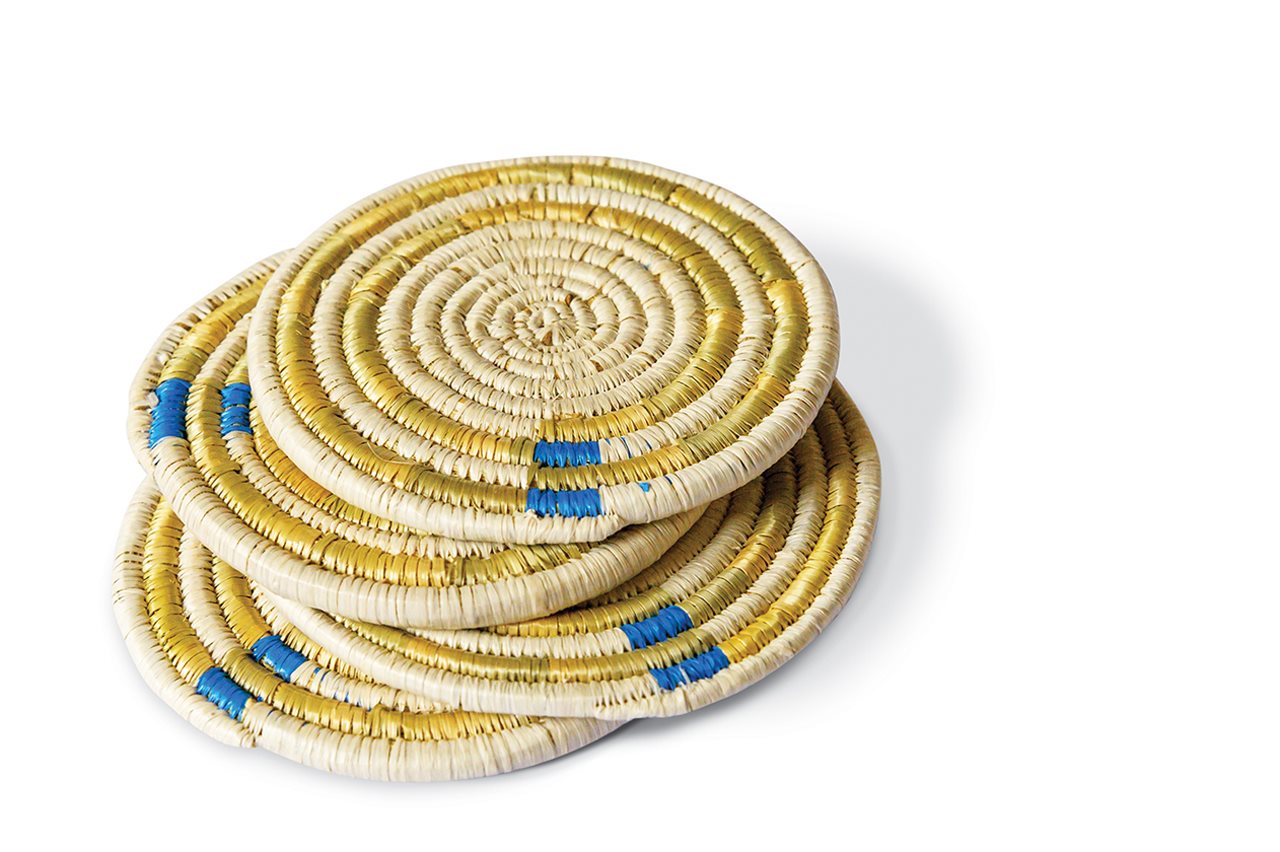 These beautiful woven coasters are designed by television host and interior designer Breegan Jane. The coasters are handmade by women artisans in Tanzania, many of whom are refugees from Burundi. The artisans create the coasters by weaving locally sourced papyrus grass with threads from recycled flour and sugar sacks.
'The Tie That Binds' wrap bracelet by Meagan Good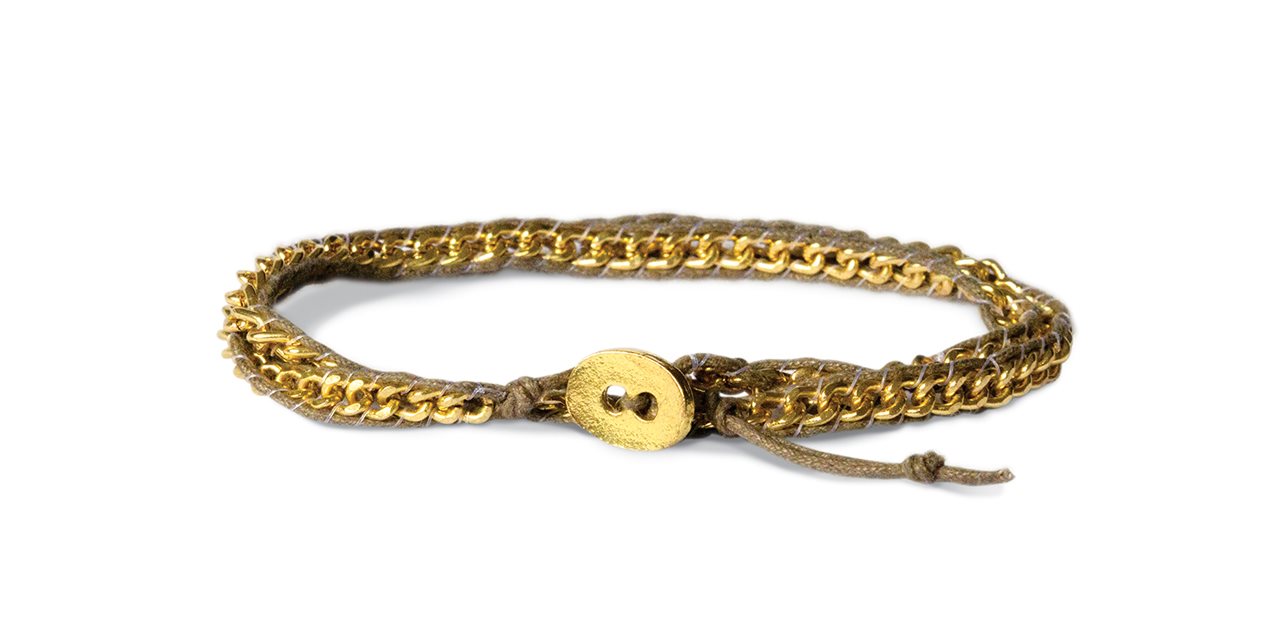 This gold-tone and taupe double-wrap bracelet was designed by actor and director Meagan Good and made by a group in India using a special knotting technique. These bracelets allow the members of this group to earn fair trade wages and continue to pass on this skill and their resources to future generations.
'Further Together' waxed string bracelets by Kristoffer Polaha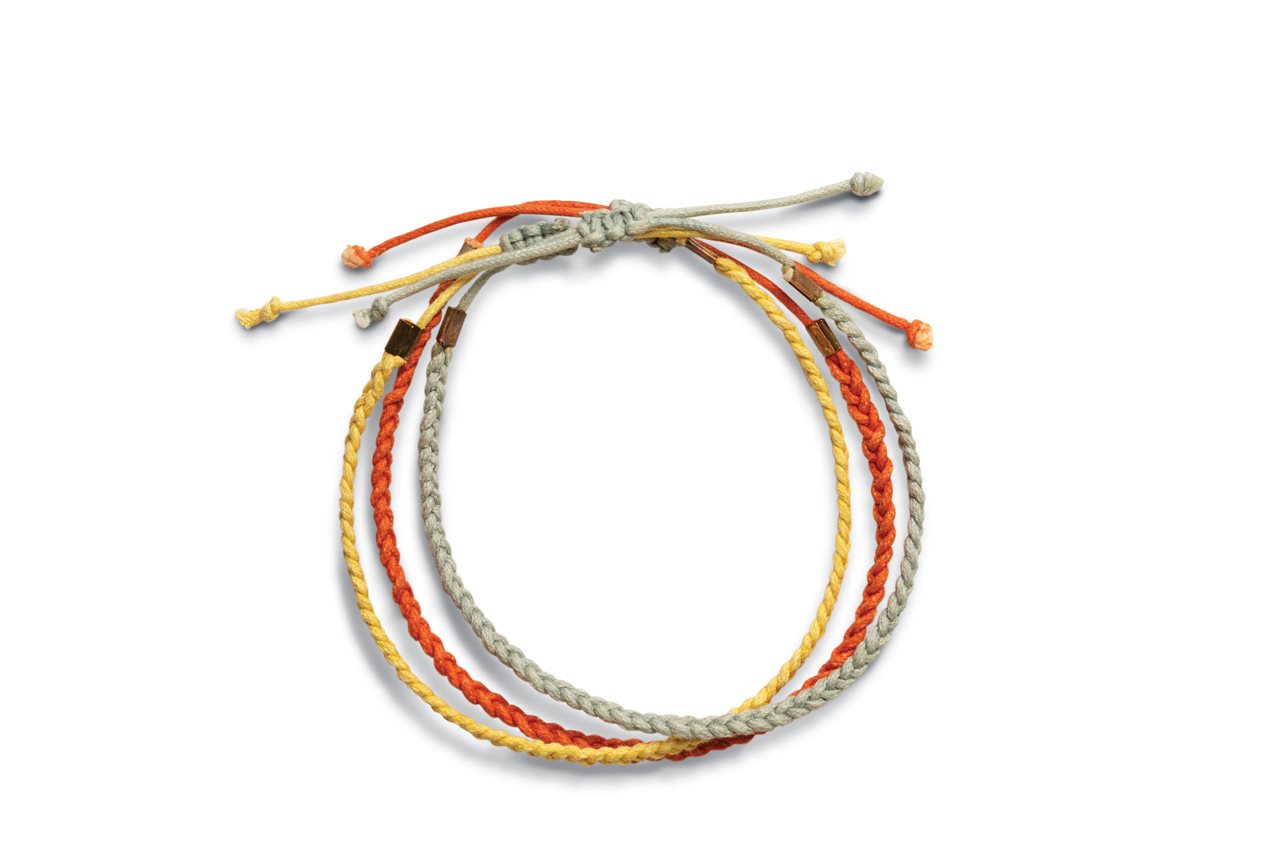 These adjustable waxed-cotton thread bracelets, designed by actor and author Kristoffer Polaha and his wife Julianne, make a unique and fashionable gift. Skilled women artisans in India earn regular wages through hand-braiding these bracelets, giving them the opportunity to achieve dignity, independence and financial inclusion through work.
'Around the Table' color-block salad servers by Leanne Ford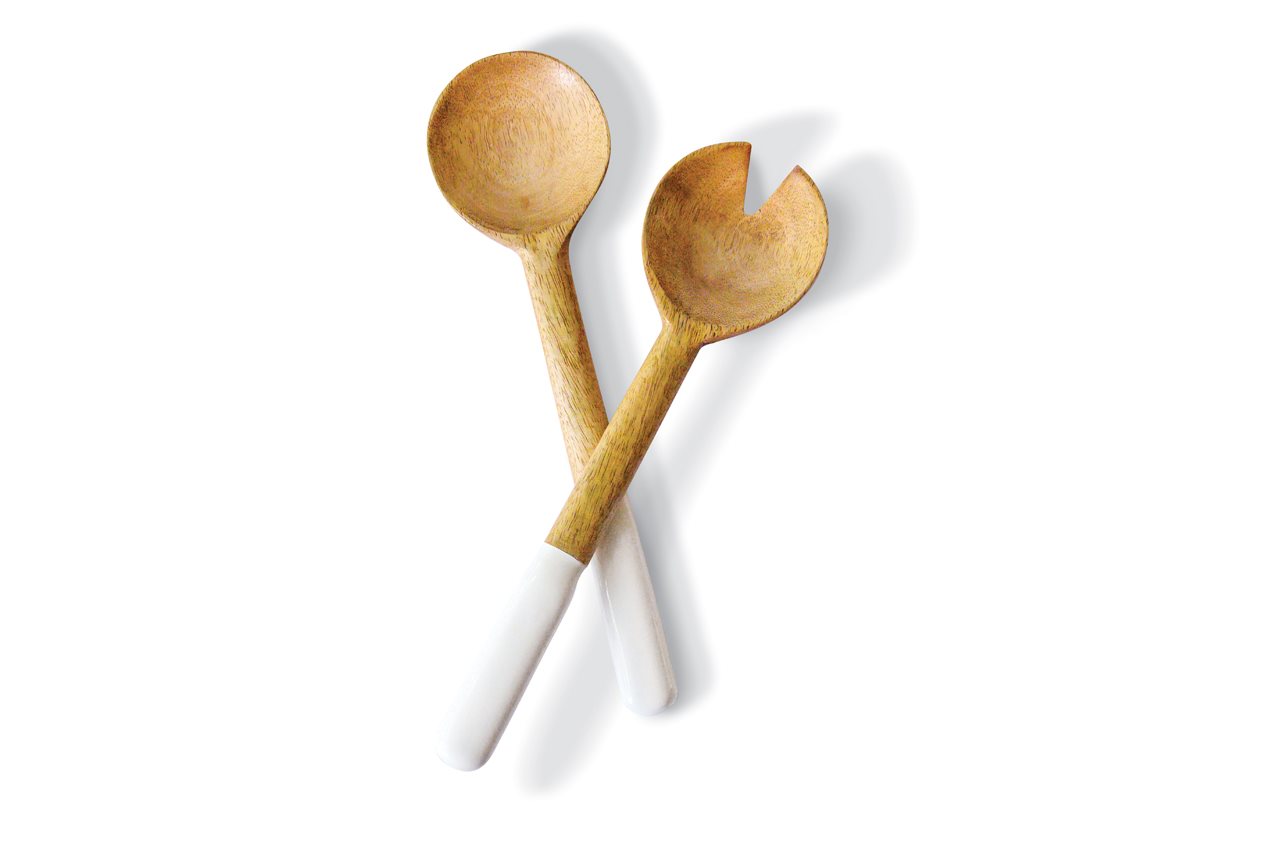 This eye-catching set of two hand-carved mango wood salad servers accented with white resin handles was designed by interior designer, author and HGTV star Leanne Ford. Each unique piece is handcrafted by woodworkers in India earning fair wages that enable them to provide health care and education to their families.
'Love and Grace' silver-toned necklace by Danica McKellar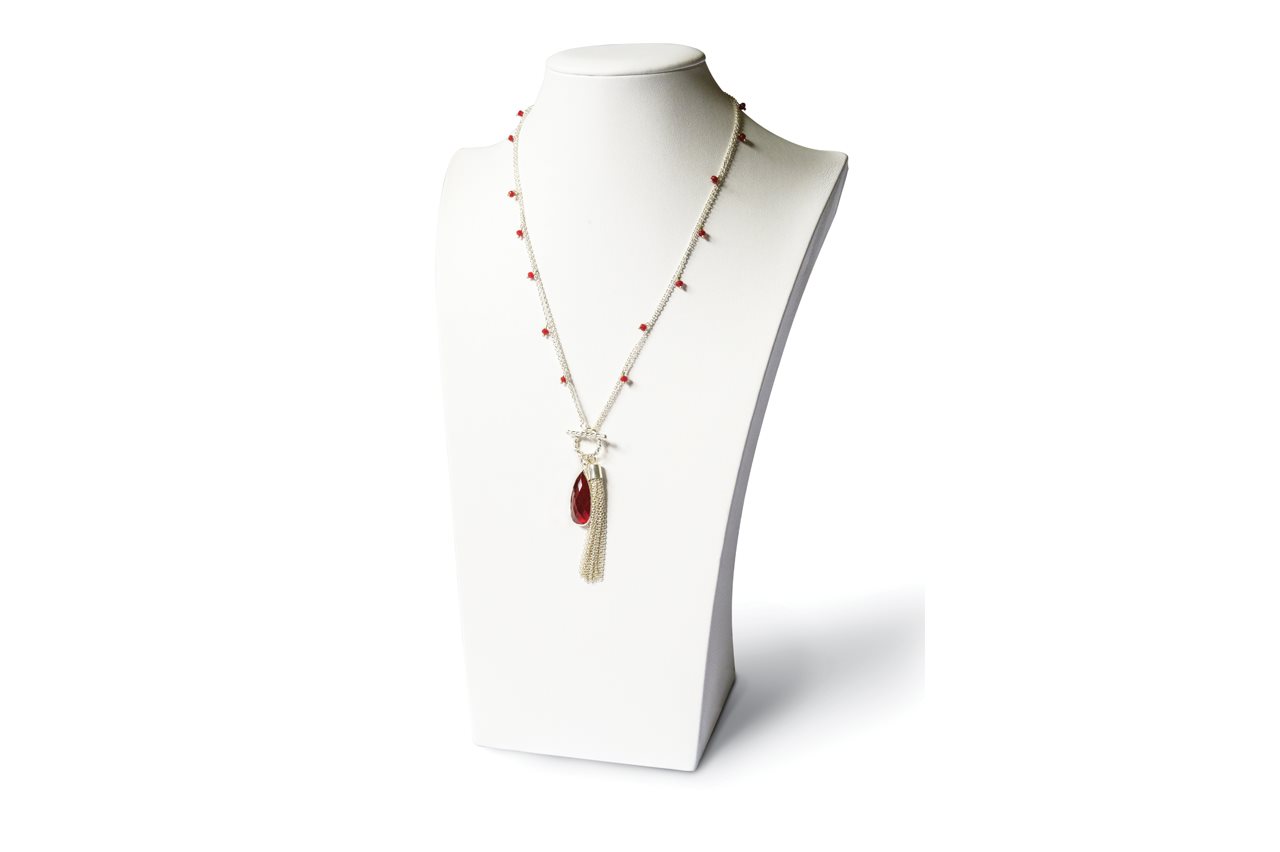 Actress and author Danica McKellar designed this striking necklace made of two silver-tone chains with ruby-colored glass beads and a stone pendant to look fantastic and make a difference in the lives of women artisans. Each necklace is made by women in India who are pursuing their dream of becoming jewelry designers.
'Bonded Together' tote by Wé McDonald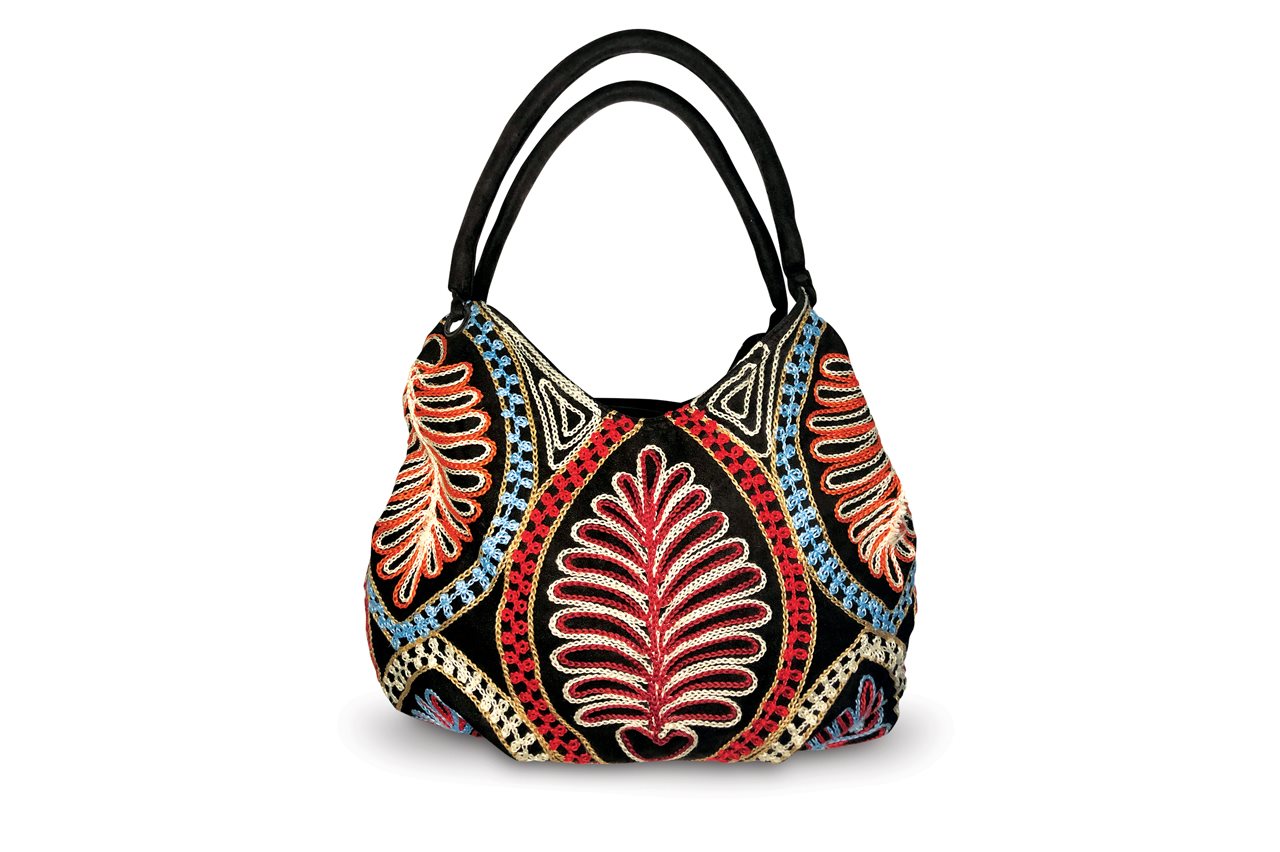 This beautiful hand-embroidered faux suede and cotton tote is handmade by Vietnamese women artisans with disabilities. The 'Bonded Together' tote by singer Wé McDonald is an eye-catching, roomy bag that holds everything you need while making a tangible impact on the lives of others.
By giving a gift with purpose, you and the recipient will know that you are making a difference in vulnerable communities worldwide. Proceeds from these handcrafted gifts go to the World Vision Fund, which helps kids and families around the world and empowers them to rise from poverty.
On Giving Tuesday, you can double the impact and the joy. Any gift given to the World Vision Fund on November 30 will be matched, up to $1 million.