(BPT) – Many homeowners don't realize that the space below a deck can offer tremendous potential. With a little creativity and the simple addition of an under-deck drainage system, the area beneath a deck can be used for any number of purposes from additional living space to discreet and waterproof storage. Using a network of troughs and downspouts, an easy-to-install system like Trex® RainEscape® captures and diverts water away from a deck, protecting the area underneath from the outdoor elements and allowing for it to be outfitted with everything from furnishings and accessories to ceiling fans, lighting and entertainment components.
Here are five different ways to embrace the space beneath a deck.
Dine al fresco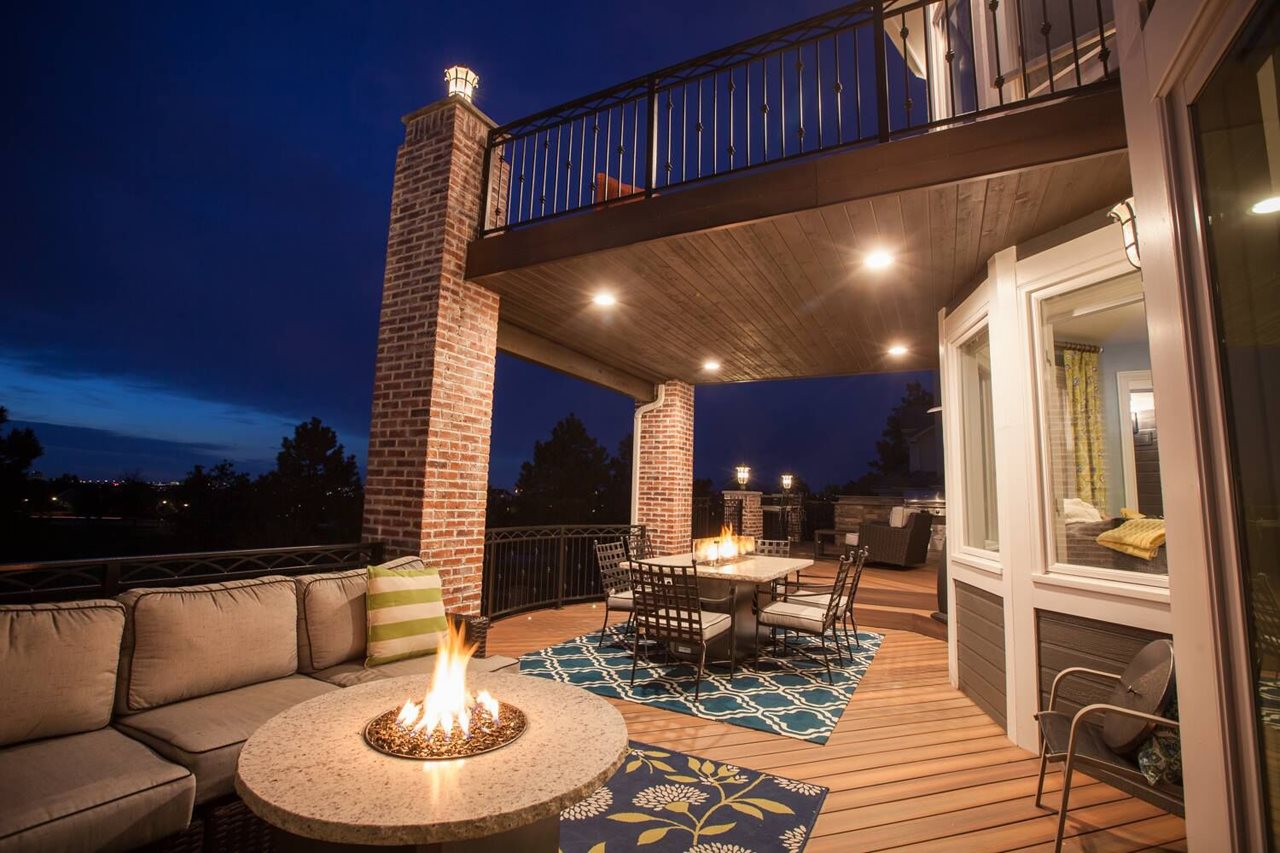 An al fresco dining area takes any meal from ordinary to extraordinary. Think beyond the traditional grill and patio furnishings to create an elegant, open-air gathering spot below the deck complete with a large dining table and cozy area for post-meal stargazing. Incorporate soffit lights into the ceiling to enhance ambiance and extend the usability of the space.
Grill in the great outdoors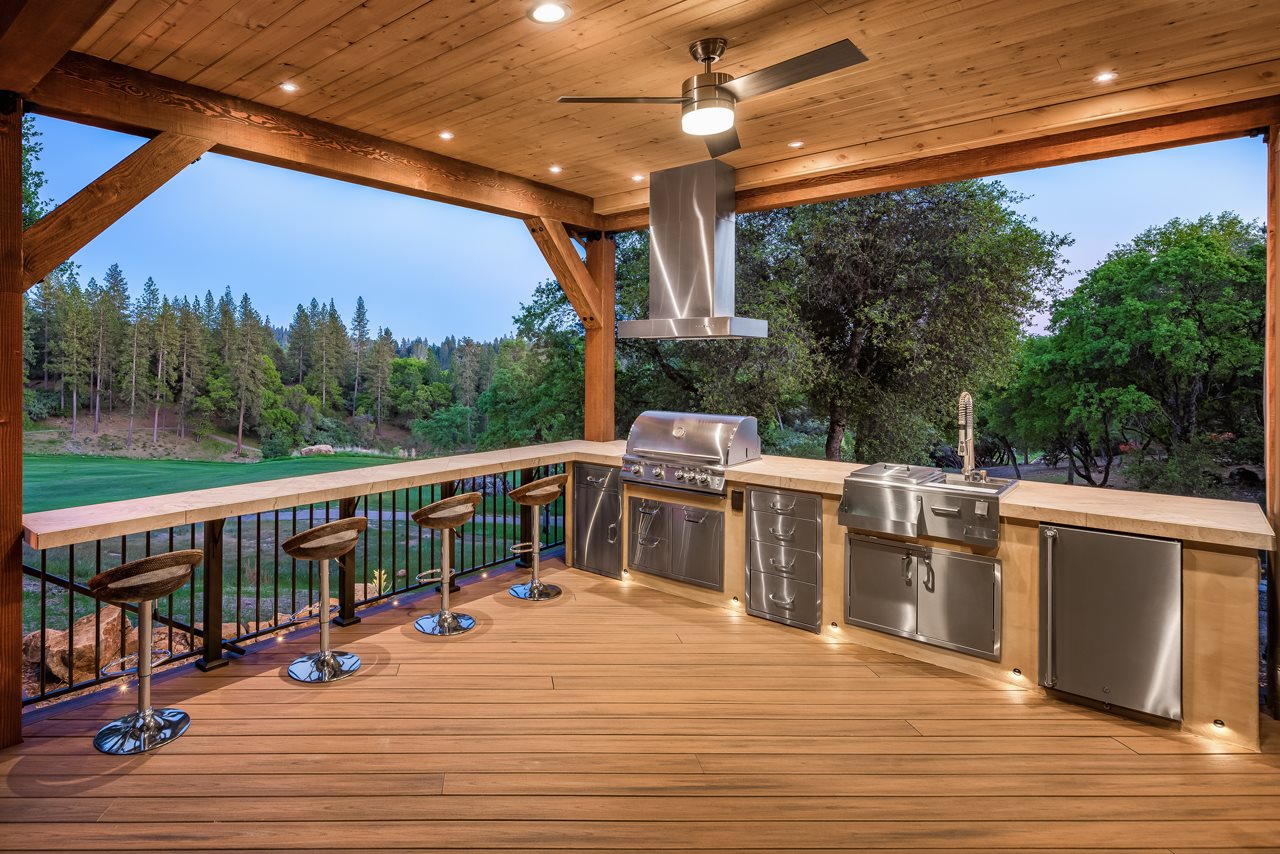 From block parties to birthday BBQs, there's no need to miss a moment of fun with a fully equipped outdoor kitchen. With the Trex RainEscape system, which installs above the joists of the deck, gas lines and electrical wiring can be run safely and discreetly between the deck surface and a soffit ceiling to accommodate whatever may be on the menu.
Weather-proof watching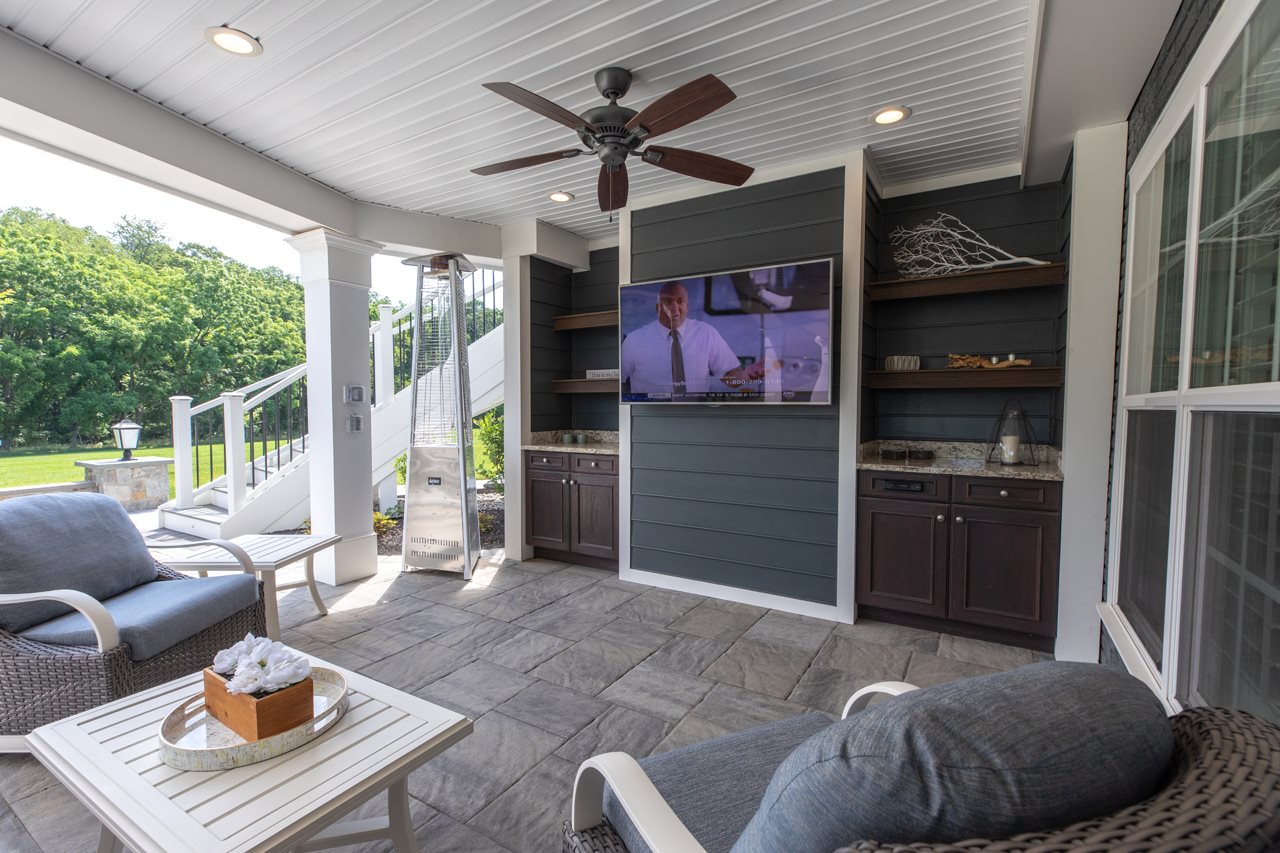 Outdoor fun is no longer at the will of the weather forecast. Whether you're looking to catch a big game or catch up on the latest binge, nothing beats an open-air entertainment area outfitted with all the comforts of home and situated just steps away from refreshment refills and bio-break facilities.
Store with style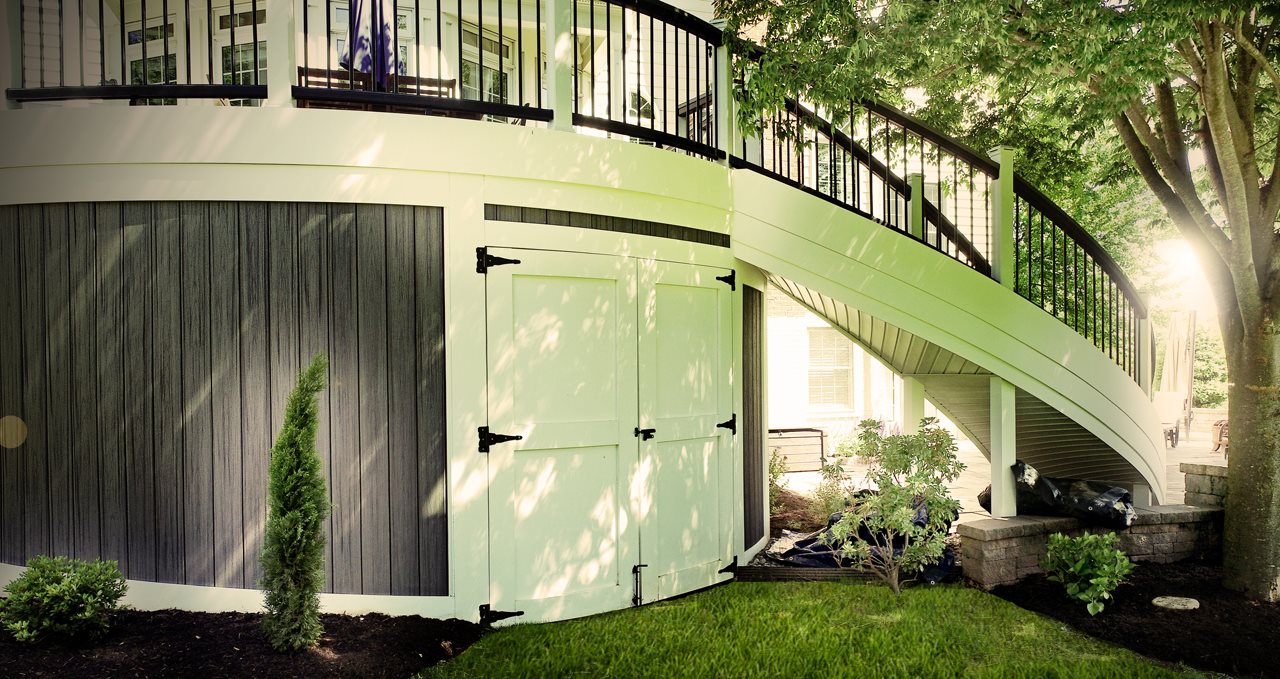 When properly shielded from the elements, the space beneath a deck is ideal for year-round storage. Seasonal items such as pool equipment, patio furniture and yard games can be safely tucked away – impervious to animals, insects and moisture. Depending on size, this space can even be used to house grills, lawnmowers, bicycles and recreational vehicles.
Year-round retreat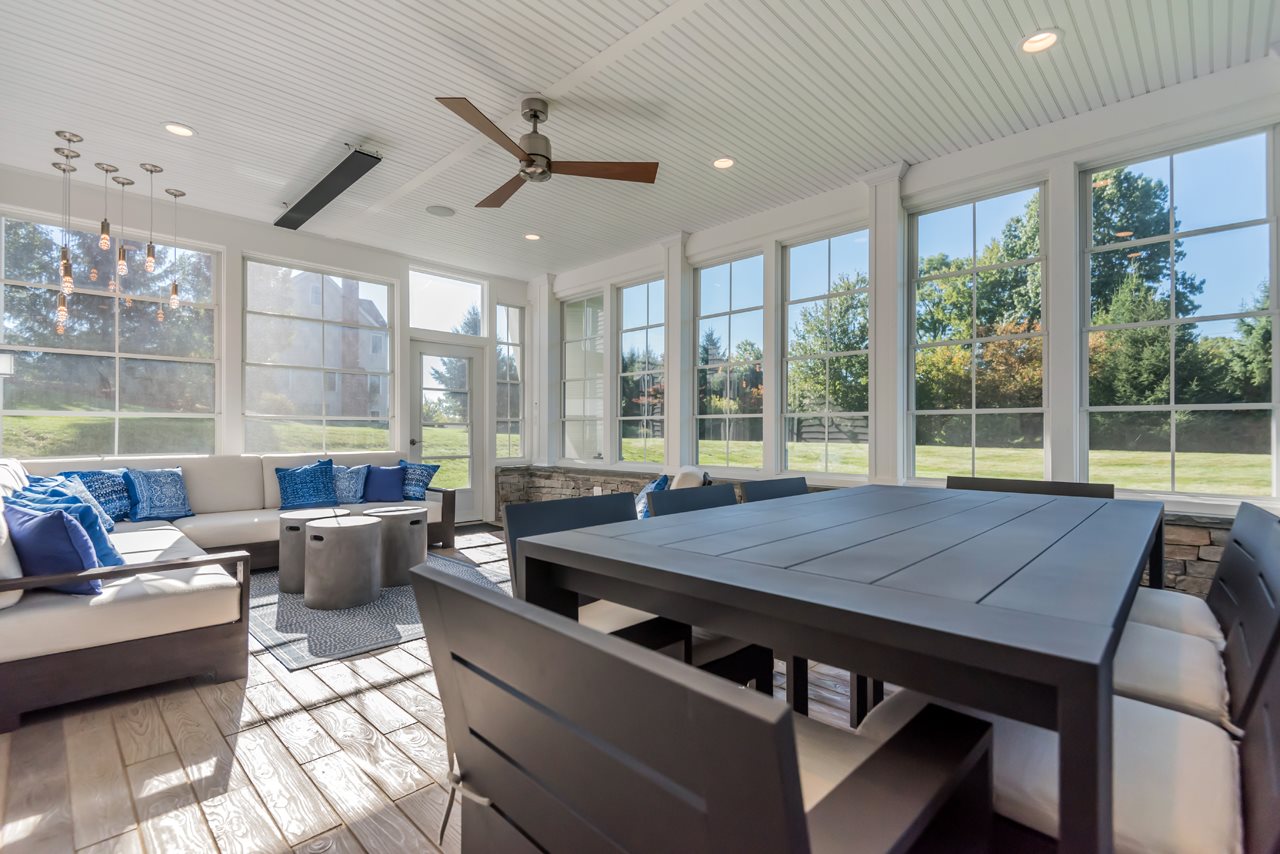 Believe it or not, this stunning sunroom is located beneath a deck. Thanks to the protection of a deck drainage system, the space is able to be outfitted with interior-quality finishes, including upholstered furnishings offering front-row seats to Mother Nature's ever-changing beauty.
For more outdoor living inspiration, visit https://trexrainescape.com/inspiration/.