(BPT) –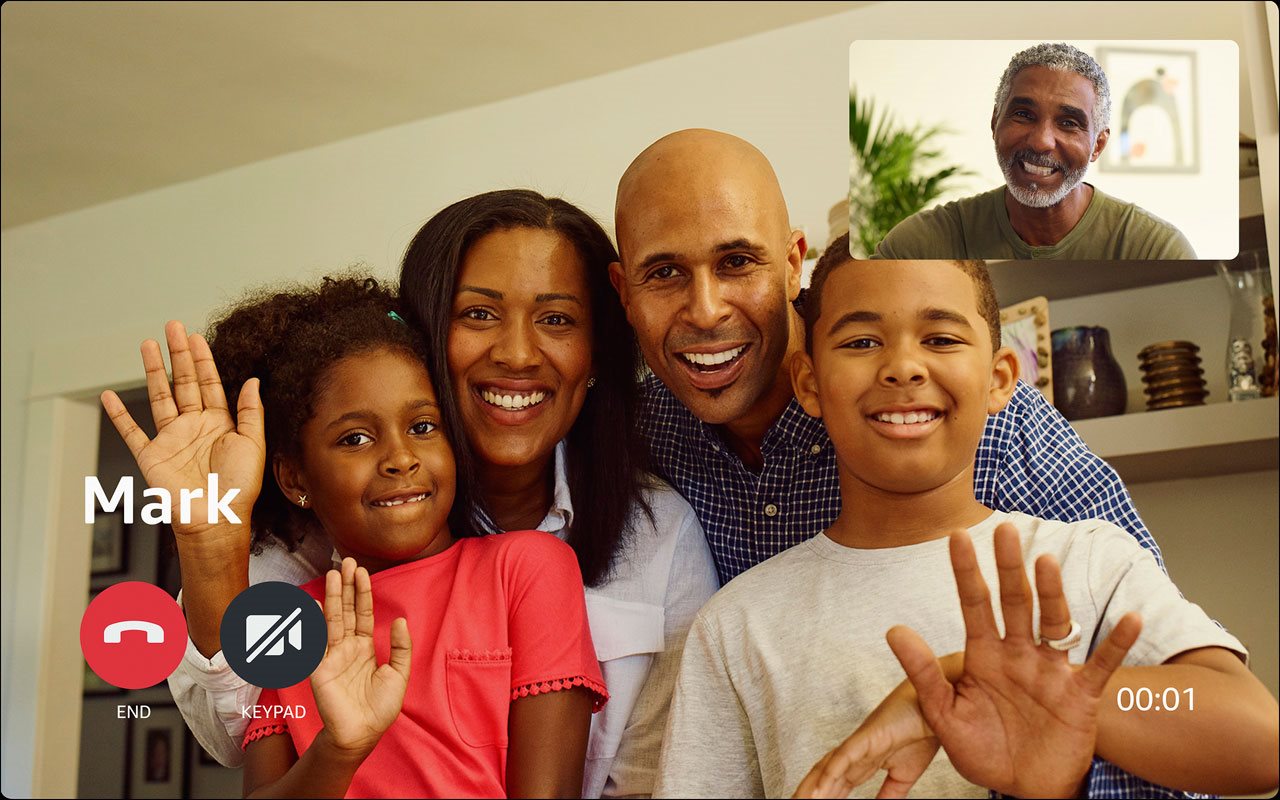 The final holiday countdown is on! While many families have had to make new traditions during the pandemic, they're also looking for ways to continue the old ones – like spending time with loved ones.
Thankfully, there are many ways to spread holiday cheer while staying safe, and technology can be a huge help. Here are five tips from Best Buy on how to virtually celebrate the season this year.
1. Share treasured traditions with smart displays
Tech products with smart displays that combine smart speakers with touchscreens make it easy to connect with loved ones from afar, so you can chat as long as you like. These also make a great way to share in pre-holiday traditions, like baking cookies together, listening to holiday music or looking through old photos. If you help your family members set up their own smart displays, you can easily video chat at any time.
Plus, these devices make it super easy and convenient to take and make calls since you don't have to hold a phone or tablet to have a conversation. Some even have 'drop-in' capabilities so you can instantly connect to someone's smart speaker, kind of like a walkie-talkie. Don't forget, smart displays are also a great way for seniors who are self-quarantined at home to communicate with family, friends and caregivers.
2. Send support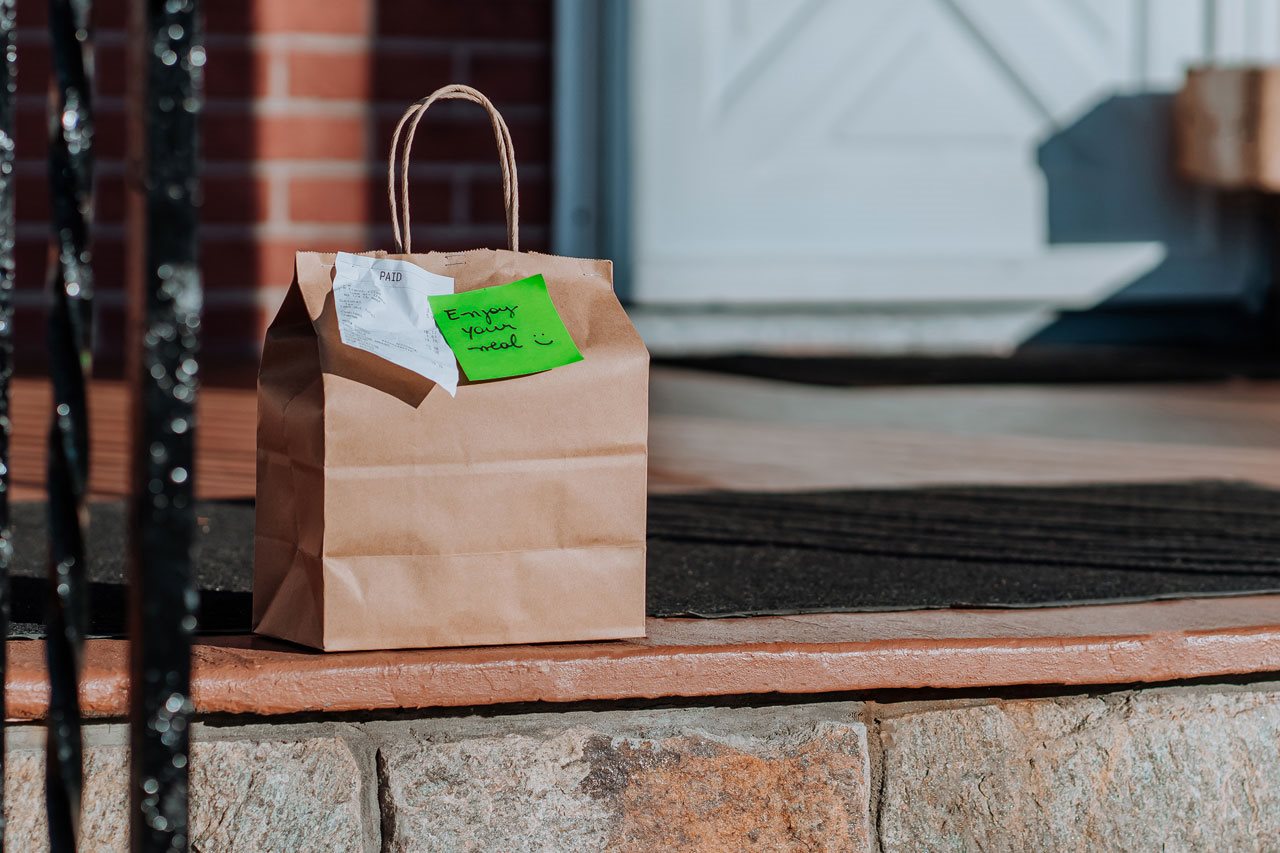 This time of year can be extra stressful for some of us. Help your loved ones check something off their to-do lists by ordering them contactless food delivery from a favorite restaurant or grocery store, or by sending subscription boxes that make cooking or preparing meals a snap.
You can also help friends and family with their holiday shopping online. Retailers like Best Buy have options for same-day delivery and curbside pickup to make sure your gifts are under the tree in time. On BestBuy.com, you can even send custom gift messages to your loved ones that will be received via email when the gift arrives on the recipient's doorstep.
3. Schedule a video call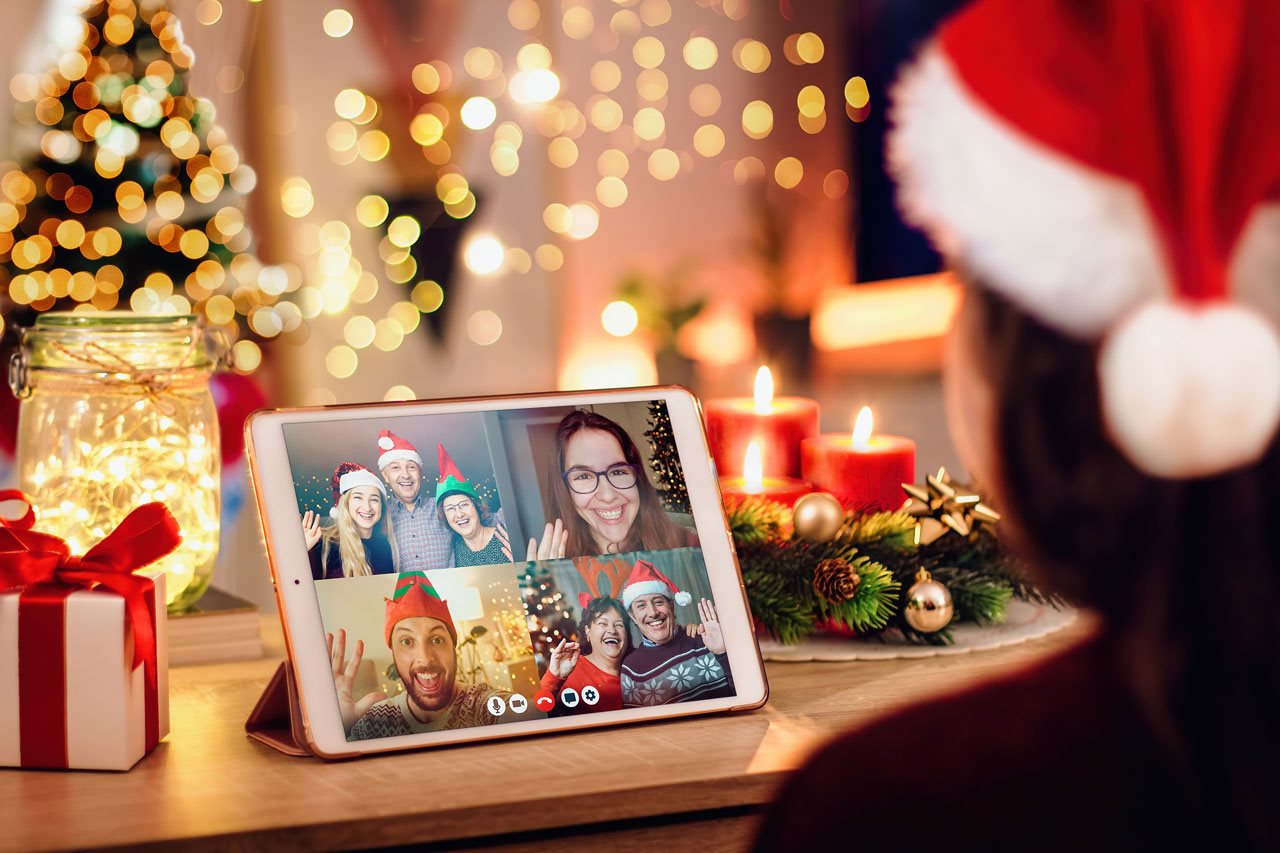 There are many online platforms that allow you to safely see your loved ones face to face. Schedule a video call early to set aside time for the big moments like opening presents. These platforms let various loved ones join together and can be a great way to block out some time if you're juggling multiple groups or families. Video calls are easily accessible through laptops, tablets, smartphones and more, so your family can easily use the tech they already have to join in on the fun!
4. Keep the (virtual) party going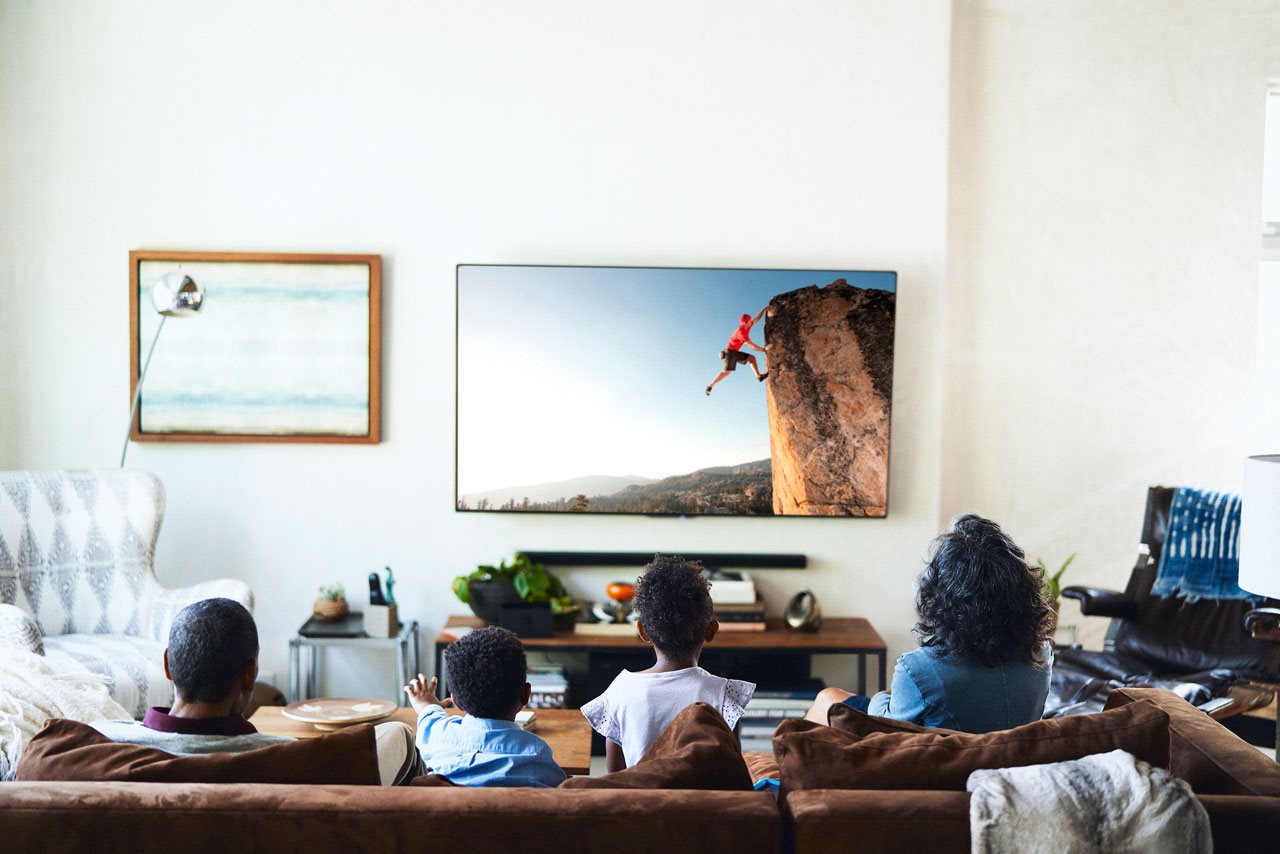 There are many free mobile apps that can bring a little pep to your online gatherings. Try a service that will help multiple loved ones stream movies and watch together. Many streaming platforms also have their own watch party extensions that make sure all of you can experience the highs and lows of your favorite holiday flicks at the same time.
Many social media platforms also have apps that let you send video messages back and forth to loved ones. Film a festive greeting, and the whole family can send your grandparents a pre-recorded video of their favorite holiday memories that can be watched again and again.
5. Plan virtual visits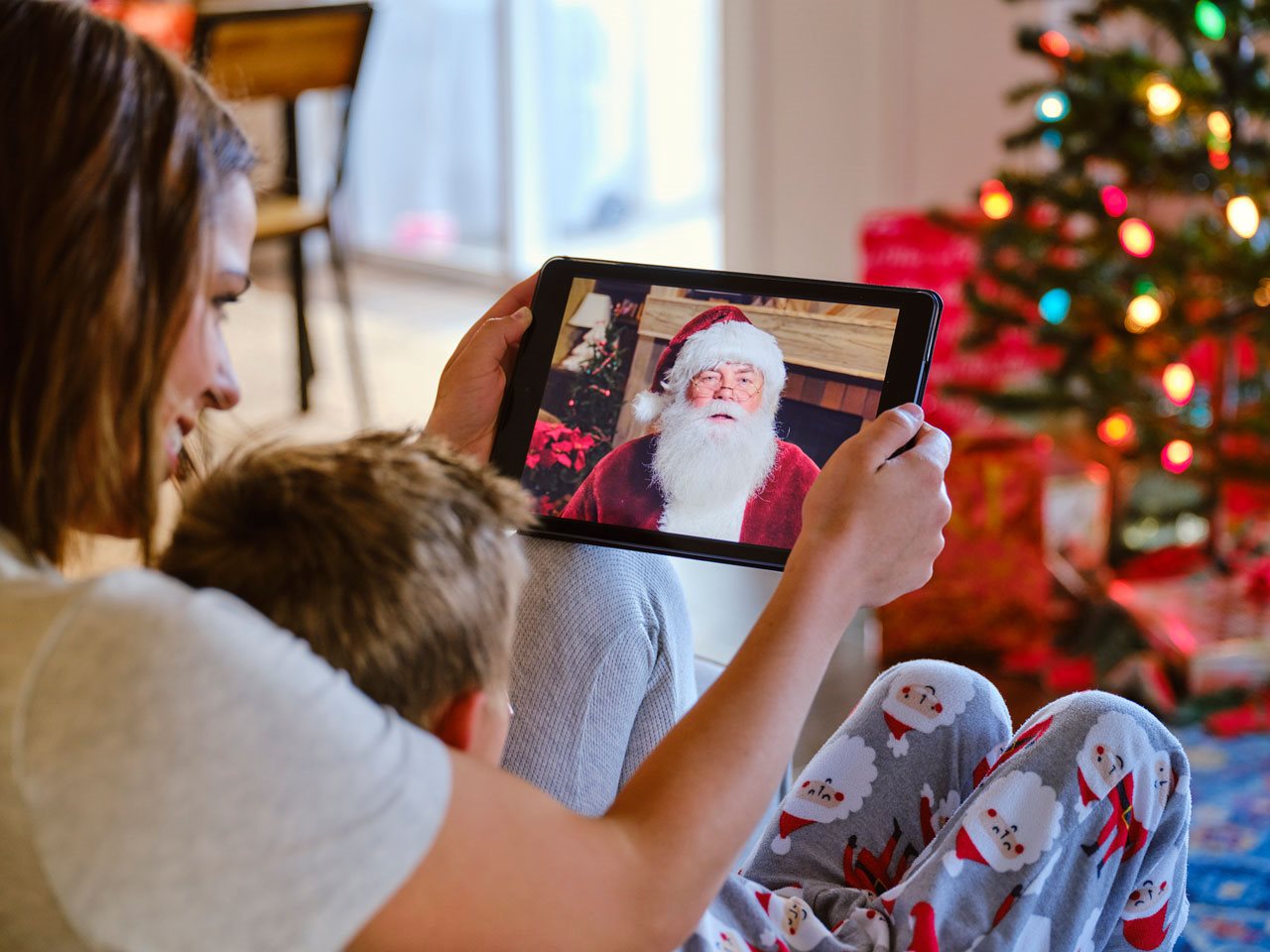 Drop in on Santa or one of his holiday helpers at the North Pole ahead of the big day, using an online platform like Zoom or video calling feature like FaceTime. Chatting with Santa is a great way to enjoy some holiday magic, especially for younger kids who don't understand these unprecedented times. Do some digging to see what other places you love are hosting special online events for the holidays – you may even find something different and new that becomes a favorite family tradition!