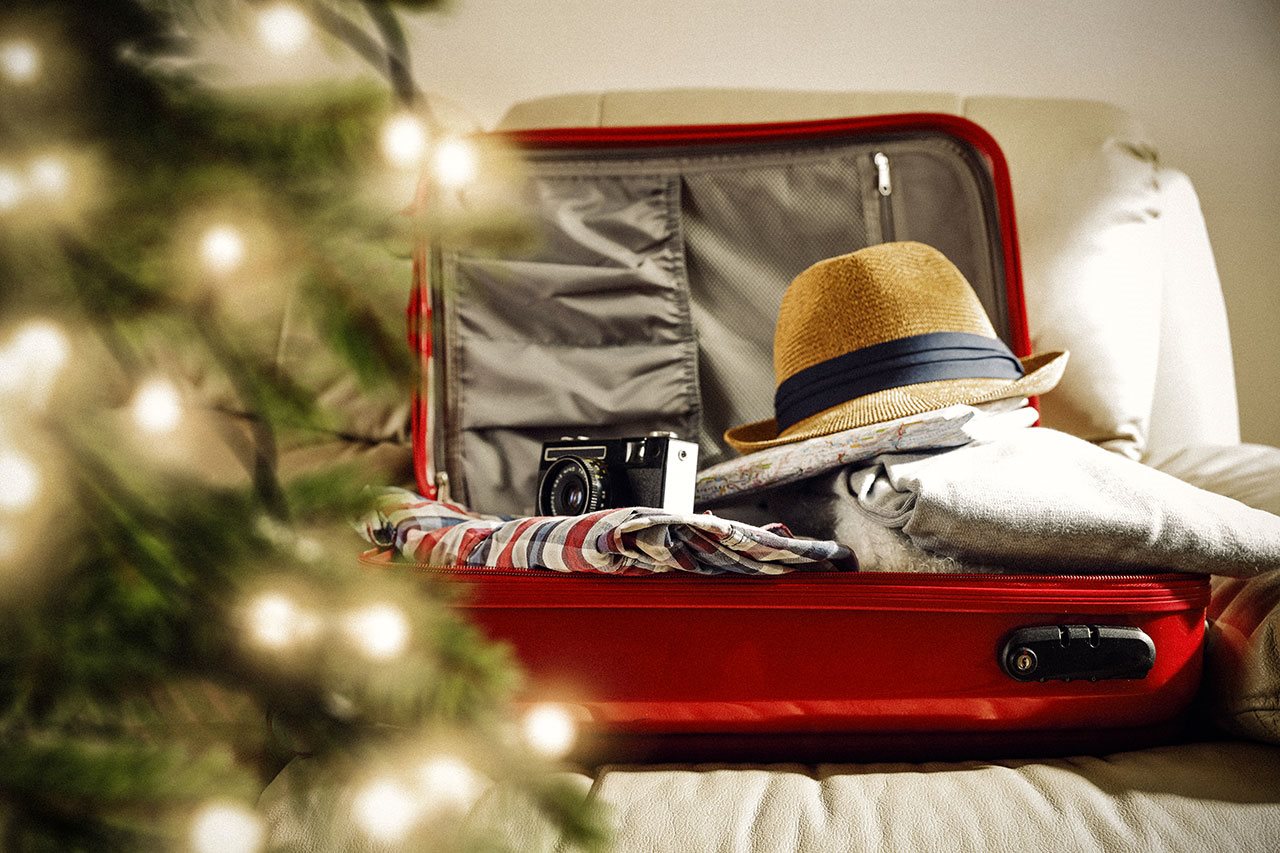 (BPT) – The holidays are just around the corner, which means it's time to take to the skies and road to visit loved ones. No matter where you're headed, the following 12 tips from Expedia will help you keep calm this holiday season – and keep a little extra money in your pocket.
1. Set up price alerts and favorite the hotels you like. If you log in or create an Expedia.com account, your recent searches and any hotels you favorite will automatically be saved in "My Trips." This makes it easy to track price changes and immediately check-out during big sales like Black Friday.
2. Double-check blackout dates. If you're preparing to use a companion ticket or award miles to book flights this year, look up the fare blackout dates so you know exactly what days you can depart and return home.
3. Make sure you have all the right documents. Now is a good time to locate those passports, secure your IDs and verify if you'll need a visa. Remember: Processing times for new U.S. passports range anywhere from two to eight weeks, and if you already have a passport make sure it won't expire within six months of your travel dates.
4. Aim for the sweet spots.
a. The cheapest time to buy flights for Thanksgiving is before Nov. 13. For the lowest rates, think about starting your trip on Thanksgiving Day (Thursday, Nov. 28) – last year travelers who departed on Thanksgiving paid about $100 less than those who departed the Saturday prior to the holiday. If traveling on the holiday is a no-go, your second cheapest departure options are Monday or Tuesday of Thanksgiving week.
b. The cheapest time to buy flights for Christmas is between Nov. 23-Dec. 9, so there's still plenty of time to finalize your plans and score savings. Booking during this window saved travelers around 15% compared to early birds who booked 91+ days out and paid around 15% more than the average holiday traveler. Last year the cheapest day to fly was Christmas Eve, with travelers paying around $100 less than those who started their trip on the Saturday prior to the holiday. If traveling on Christmas Eve or day isn't an option, aim to start your trip on the 23rd.
c. Lastly, book hotel rooms on a Friday night if you're looking for the lowest rates.
5. Save during Black Friday and Cyber Monday sales. There are so many ways to save on goods and travel during the holidays. Expedia's massive Black Friday and Cyber Monday sale goes down Nov. 25-Dec. 2 and will feature thousands of travel deals on flights, hotels, activities and more. Tip: many of Expedia's best deals and coupons are only available on the mobile app so be sure to download before the sale starts.
6. Consider a vacation rental. Whether you're traveling alone or with a group it's important to pick the right accommodations. One hotel room might make sense for a solo traveler or a couple. However, a vacation rental for larger groups and families could make more financial sense versus booking multiple hotel rooms. Vacation rentals can offer lower nightly rates, bringing the per person cost of your trip down considerably.
7. Don't underestimate the value of a package or adding more items to your itinerary. On a site like Expedia, travelers can save hundreds or even thousands just by bundling their flight and hotel, or hotel and rental car together. Not up for booking everything at once? No problem. Coming back to add a hotel or a fun activity to your existing Expedia itinerary will still net you extra cash for those stocking stuffers.
8. Use the Book now, Pay later feature. On select hotels travelers can reserve their room nights upfront and then pay at check-in. This comes in handy if you've got other financial obligations at the time of your booking, yet you really need to reserve a room ASAP.
9. Work the Rewards. Make sure you're signed up for all travel loyalty programs. With Expedia's free Rewards program, travelers can collect points to redeem on air, hotel and package bookings, while still collecting frequent flier miles. Plus, when you book on the Expedia Mobile App, points are worth double.
10. Once you've booked, double check your confirmation email to ensure your travel dates and details are all correct. With so much going on during the holiday season it's easy to make mistakes like spelling your name wrong. Luckily, with Expedia most tickets can be cancelled and rebooked online free of charge within 24 hours of booking, so be sure to double check your confirmation email right away to avoid any issues before your trip.
11. Enroll in TSA Precheck or Clear. Save yourself a lot of time and headaches during the holiday hustle by applying for a fast-track security program. TSA PreCheck is absolutely worth the $85 fee, and your application lasts for five years – you just need to complete the process prior to your trip. If you're cutting it close on time, apply for Clear at the airport and immediately use the benefit if you're approved.
12. Prepare for inclement weather. Traveling during the holidays can come with a higher possibility of inclement weather. Even if your final destination is hot and sunny, your route could be affected by winter storms. It's important to check travel warnings and advisories before, during, and after your scheduled flights. Sites like Expedia make this information available via the Customer Service Portal, and you can also access the latest notifications via the National Weather Service.