(BPT) – Looking for fresh inspiration on what to gift this holiday season? A great rule of thumb is to stick to crowd-pleasers you know your friends, family and colleagues will love. Fortunately, Pretzel Crisps® pretzel crackers has done the hard work for you. With its exceptionally thin shape and versatile range of flavors, Pretzel Crisps are perfect for all types of gifts and holiday snacks.
Here are 10 ideas for gifting with Pretzel Crisps to give people what they really want this season!
1. For the holiday party:
Goat Cheese and Fig Jam Pretzel Crisps Appetizer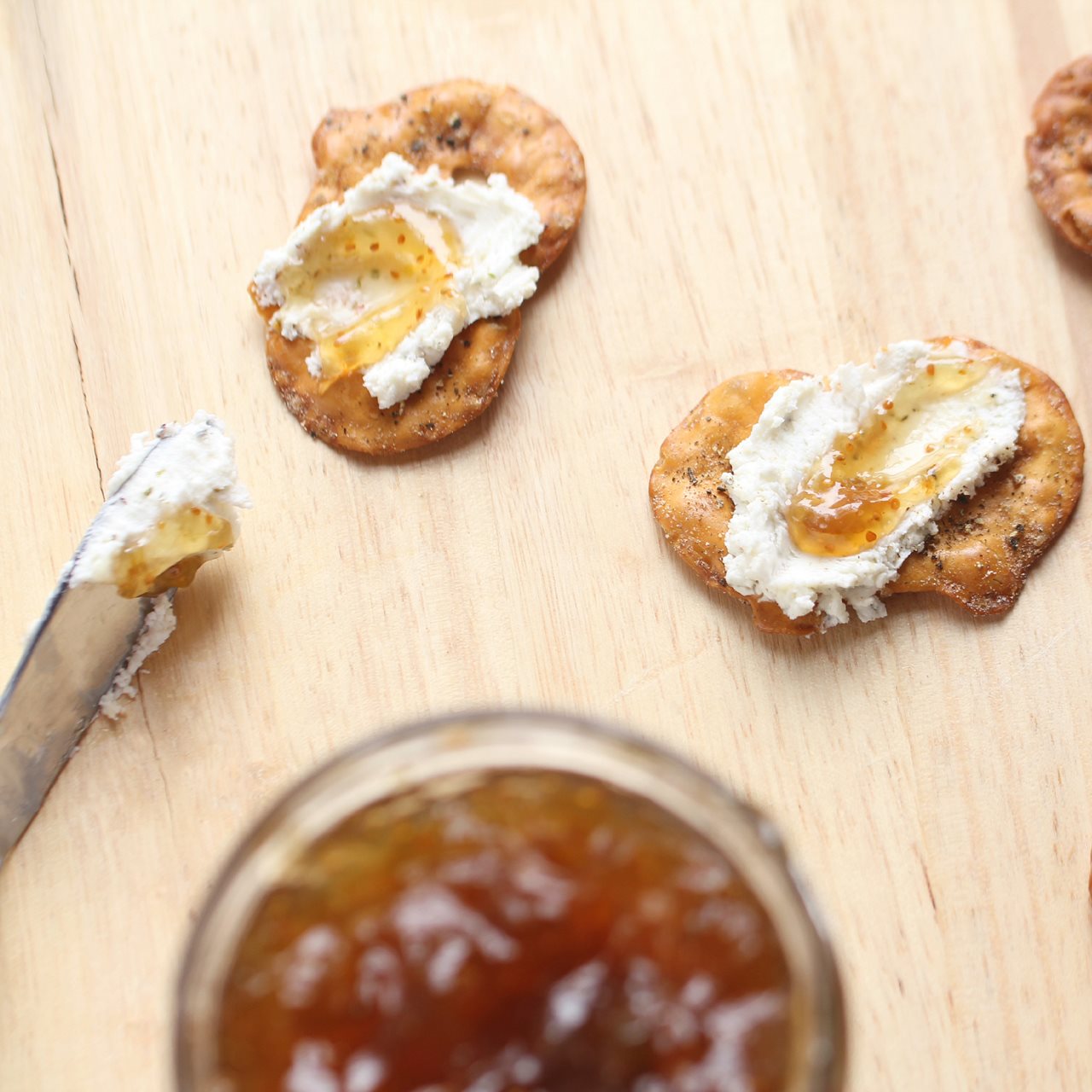 Instead of spending your holiday party in the kitchen or prepping all day, try these easy-to-make goat cheese and fig jam Pretzel Crisps appetizers. Grab your choice of Everything or Original Pretzel Crisps, smear with a layer of goat cheese and finish with a dollop of fig jam. They're easy, festive and delicious!
2. For the family:
Pretzel Crisps Ornaments
Looking for a simple, family-friendly activity this holiday season? Pick up a few festive sprinkles and ornament hooks and snag a bag of Original Pretzel Crisps for this holiday crafting idea. Personalize your Pretzel Crisps with decorations and hang them on the tree. To make these ornaments even sweeter, swap the Original flavor for the Dark Chocolate and Peppermint variety, coated in rich, velvety real dark chocolate, and sprinkle with a delicate burst of refreshing peppermint candy pieces.
3. For the neighbors:
Sweet & Salty Holiday Gift Bags
Share the love around your neighborhood this holiday season with these sweet-and-salty holiday goodie bags. Package a few sweet treats together (cookies, marshmallows and peppermint bark are all tasty options) and pair with Original Pretzel Crisps for the perfect balance of salty and sweet. Tie it up with a bow and deliver with a festive handwritten note. For an extra touch, add a bag of Holiday Indulgents – Dark Chocolate and Peppermint or White Chocolate and Peppermint – they're dippable, toppable and stocking stuffable!
4. For the kids and their friends:
Pretzel Crisps Garland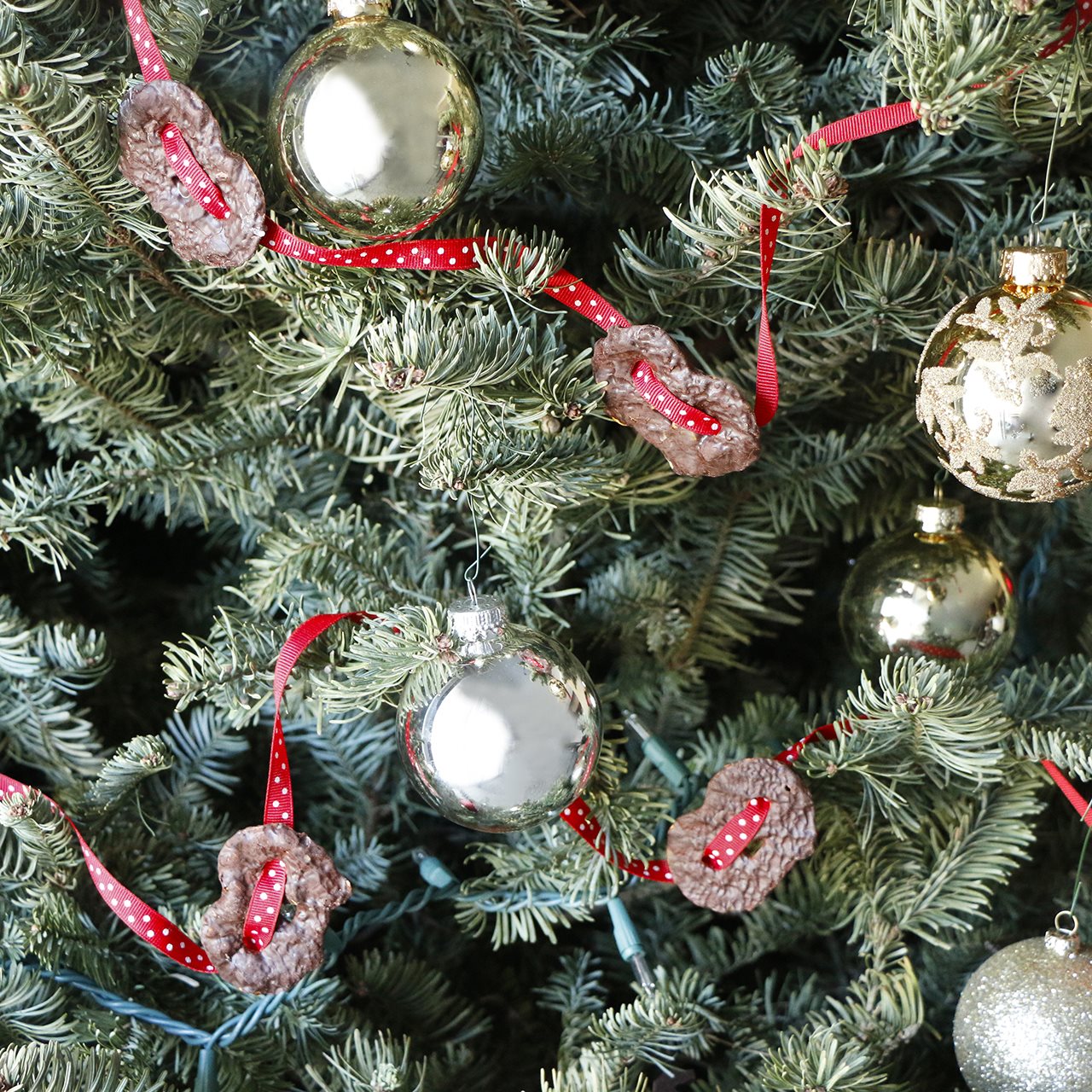 Having lots of family at your house this year? We all know it can be helpful to keep the kids occupied. Try a gift they can actually participate in, like this Pretzel Crisps Indulgent Garland that they can thread onto a ribbon and place on the tree. You can get creative and swap your go-to Pretzel Crisps with one or both Holiday Indulgent flavors – Dark Chocolate and Peppermint and White Chocolate and Peppermint. Make sure to save a bag to snack on while you string!
5. For the girlfriends:
Pretzel Crisps Charcuterie Board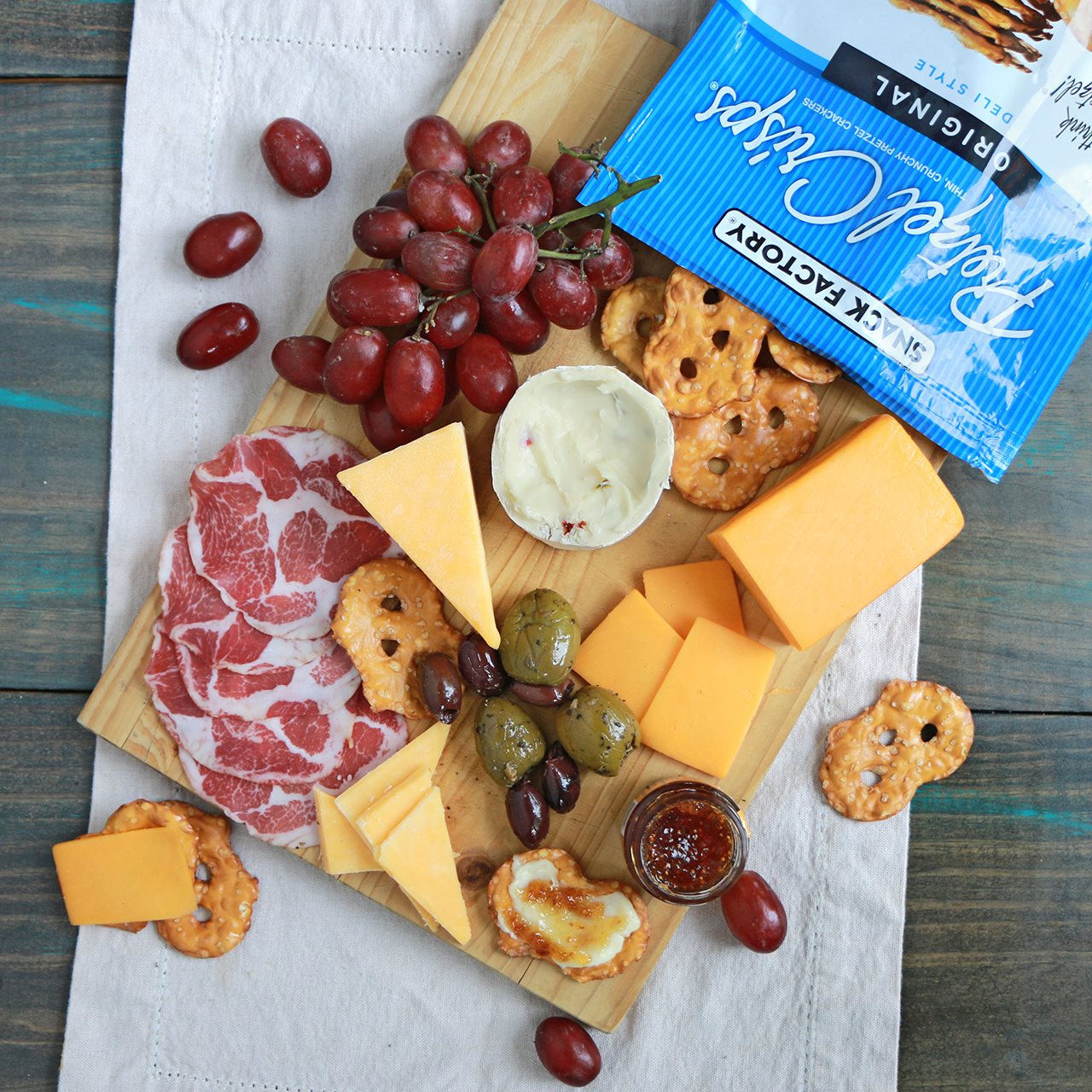 Switch up your go-to gift for friends this season and get crafty with a DIY charcuterie board or basket, packed with all the essentials. Try Original or Garlic Parmesan Pretzel Crisps, and package up with gourmet meats, cheeses, spreads and olives for a truly unique gift. If you really want to get fancy, try pairing your Pretzel Crisps with different cheeses – Garlic Parmesan goes great with smoked gouda!
6. For the teachers:
Pretzel Crisps Blondies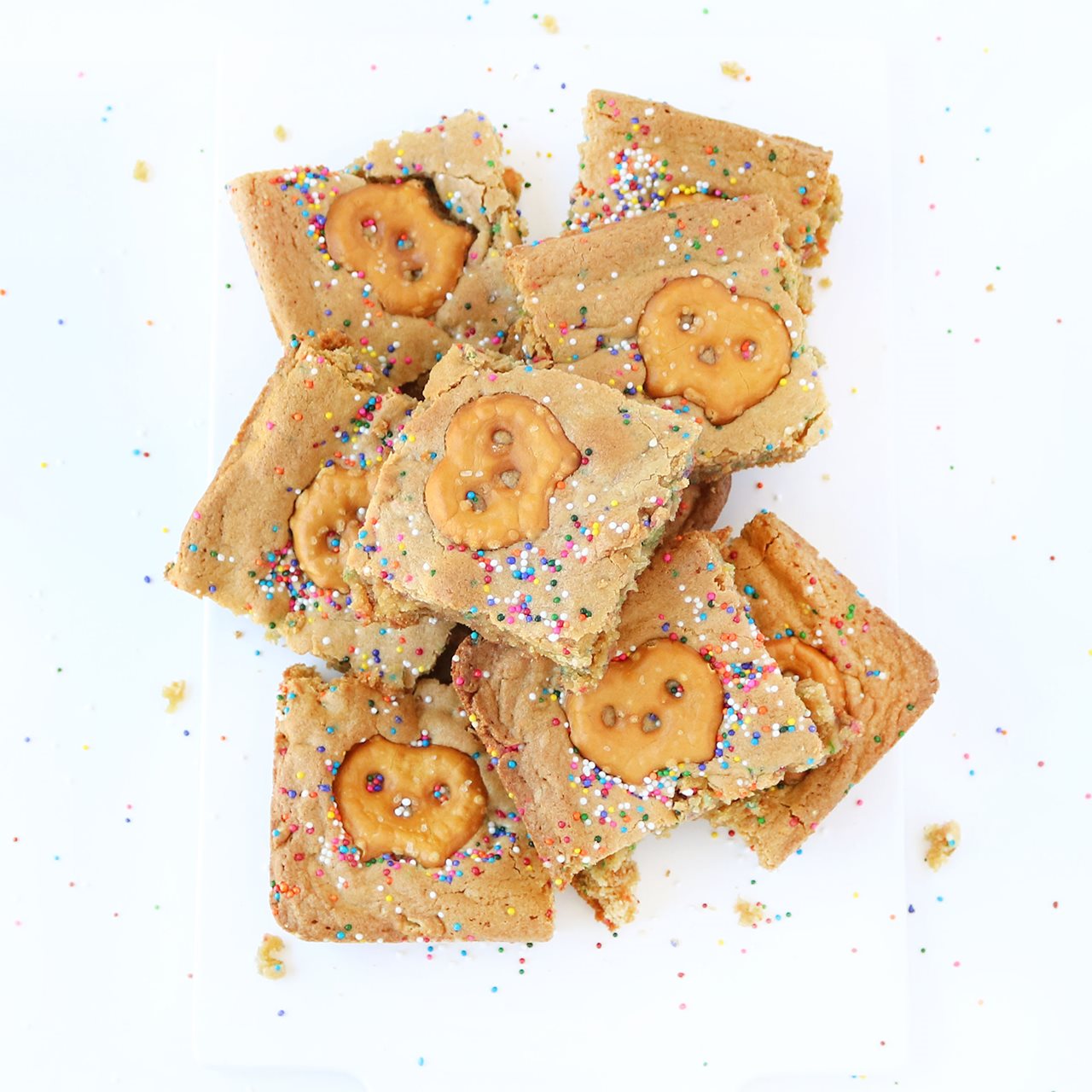 Since homemade gifts are often the most memorable, your kids' teachers are sure to appreciate this creative and delicious treat – Pretzel Crisps Blondies! Set up a blondie-making station in the kitchen, complete with Original Pretzel Crisps and plenty of edible decorations for you and your kids to get creative!
7. For the coworkers:
Chocolate Chip Pretzel Crisps Cookies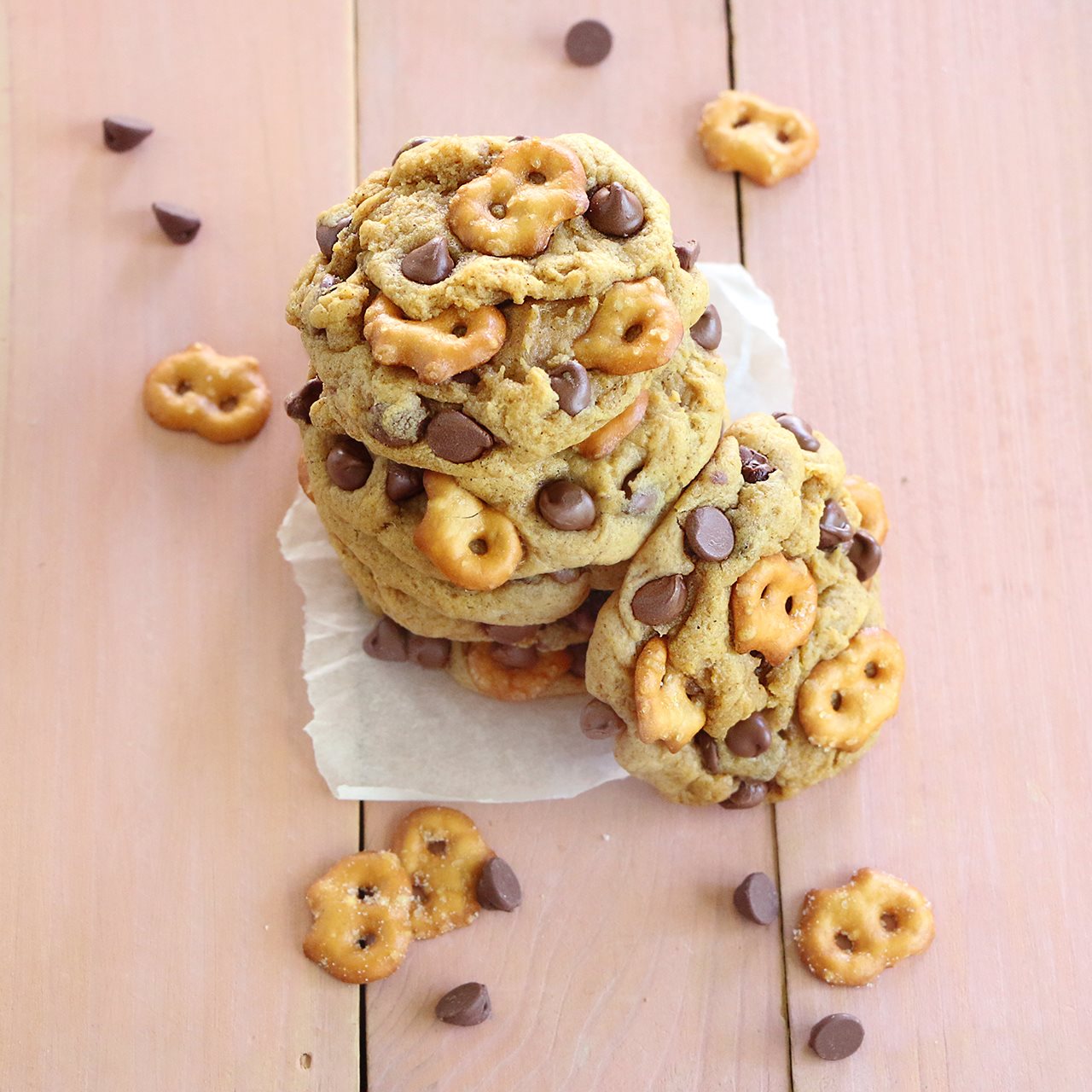 A batch of chocolate chip Pretzel Crisps cookies is the perfect gift to bring to the office. A festive take on the classic treat everyone loves, simply add Pretzel Crisps Minis to your signature chocolate chip cookie recipe for an added crunch and salty twist. If you use the recipe on the box, it's OK – we won't tell!
8. For the parents:
Chocolate Covered Strawberries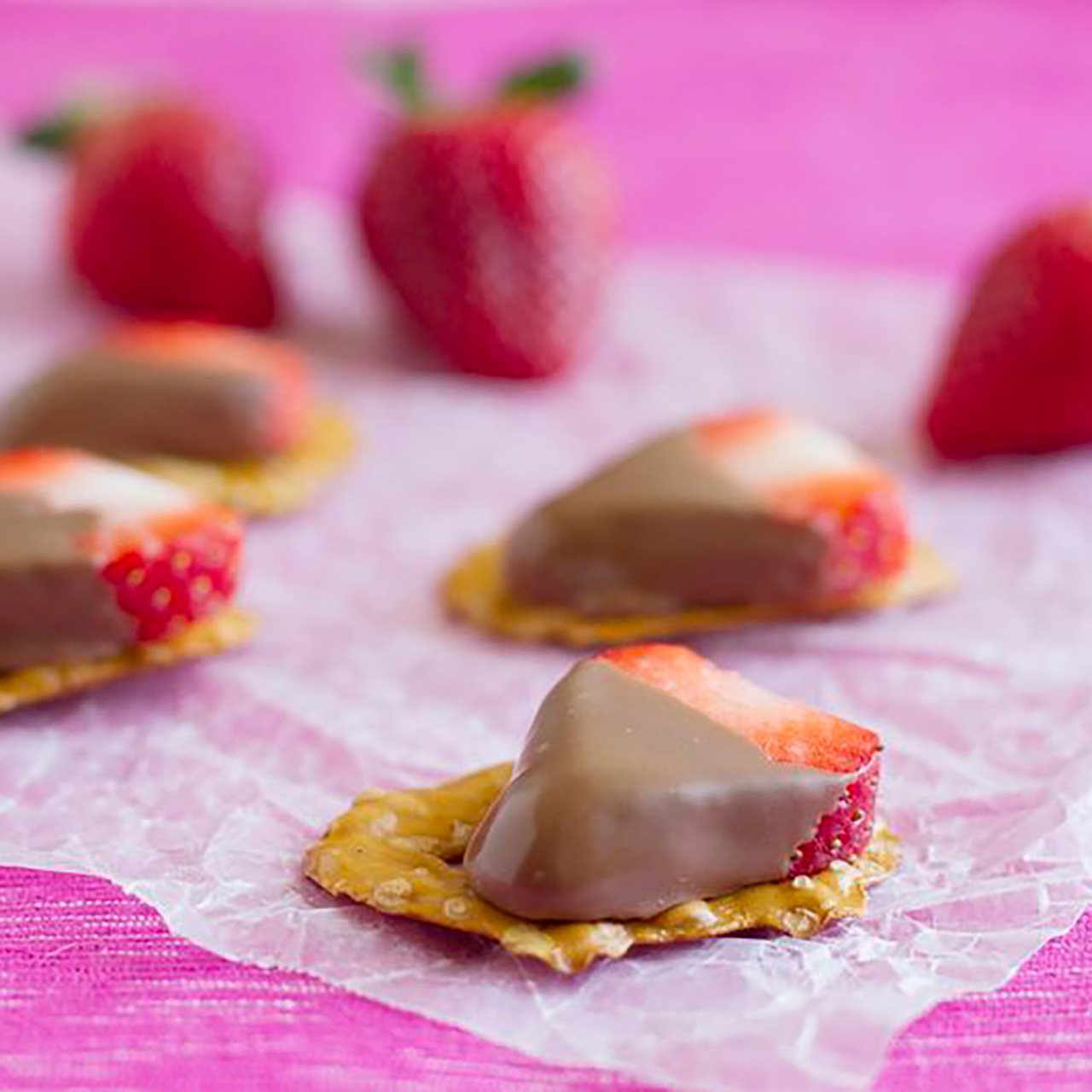 Treat your parents or grandparents to an extra delicious chocolate and Pretzel Crisps combination they're guaranteed to love: chocolate-covered strawberries. Just as the chocolate-dipped strawberries are cooling, place each slice on an Original Pretzel Crisp to finish setting. These treats are easy to stack and pack on your way to those last-minute family gatherings.
9. For your party guests
Cheesy Festive Snacks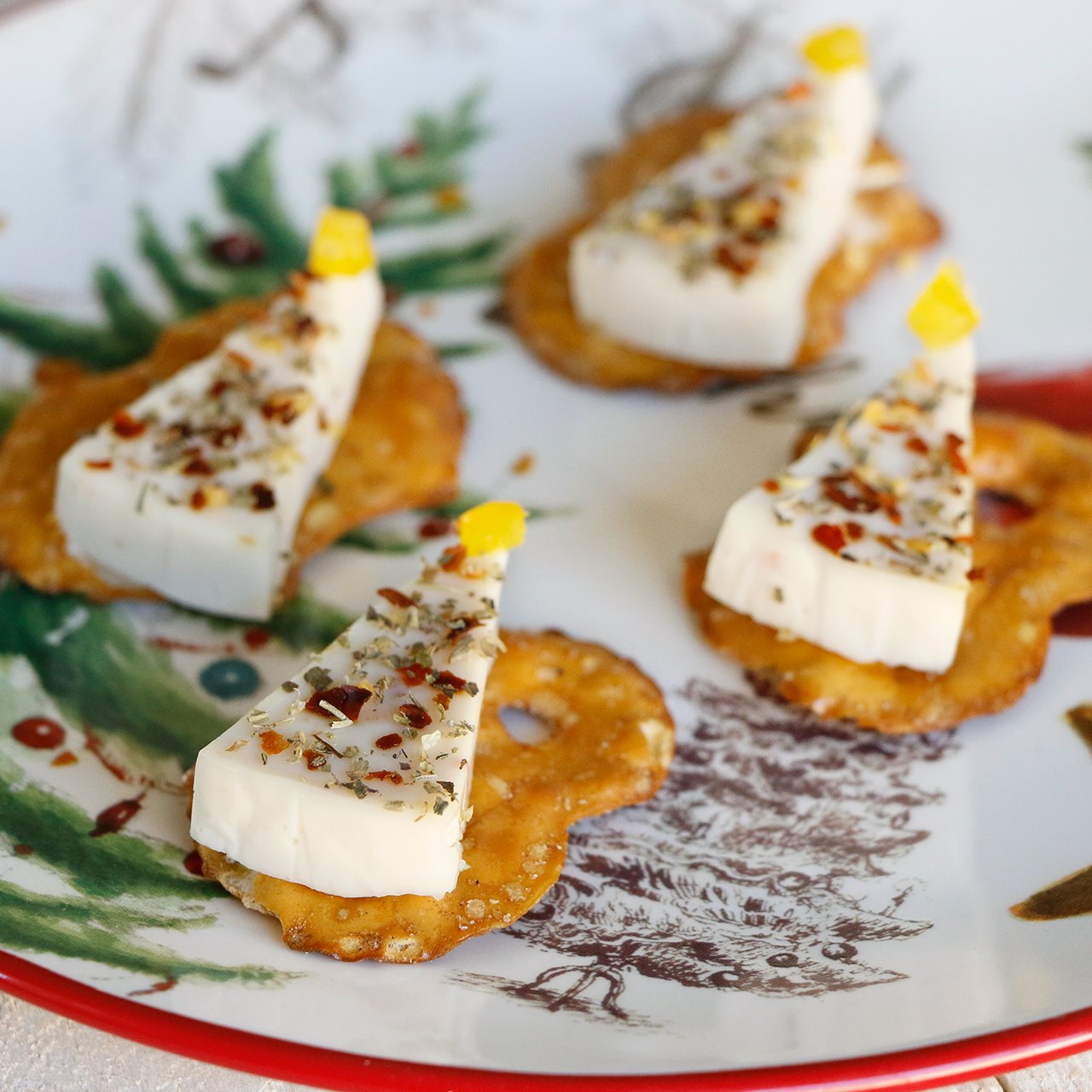 Treat your holiday party guests to festive hors d'oeuvres with these cheesy snacks. Cut your favorite cheese into small wedges and place on top of Garlic Parmesan Pretzel Crisps. Sprinkle red pepper flakes and your preferred spices. Finish each off with a piece of yellow bell pepper for a festive finish. They are sure to be a hit with your guests!
10. For yourself
Pretzel Crisps S'mores
Holidays can be a daunting time for some, which is why it's important to remember to treat yourself! Kick your feet up, relax and indulge with snackable s'mores by your fireplace. Simply apply a chocolate spread to the top and bottom of two marshmallow halves and sandwich between two Original Pretzel Crisps. Warm it up in the microwave for a few seconds to create that campfire-like taste – you deserve it!
For more recipes, products and inspiration, visit www.pretzelcrisps.com.