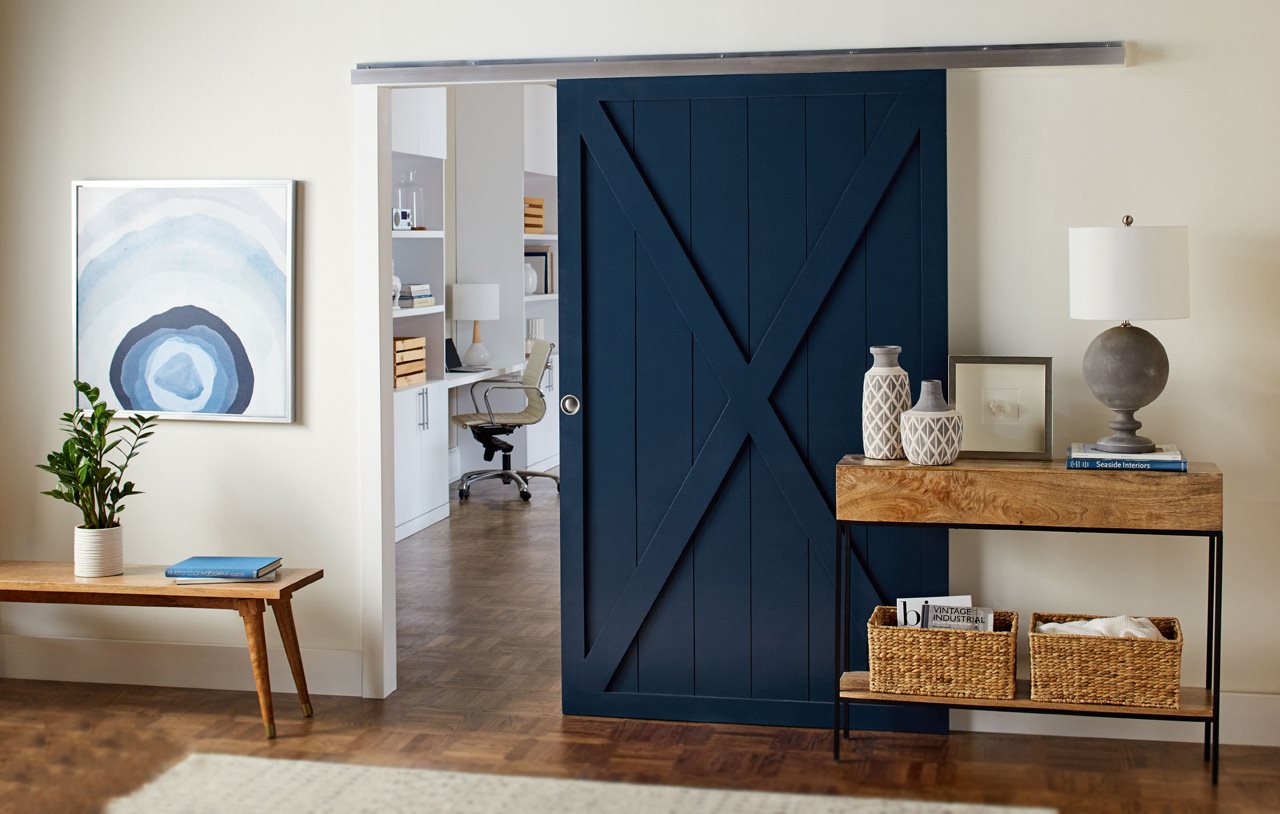 (BPT) – With the increase of work from home, it's important to create a feeling of spaciousness, openness and use of valuable floor space. When you use wall mount door hardware instead of a swinging door, it improves traffic flow, and gives more room for furniture, lamps and play areas. Space-saving Johnson Hardware gives rooms many design options. It's easy to install. The wall mount hardware (2610SC) smoothly glides solid doors up to 200 pounds with soft close/open touch, great for avoiding those pinched fingers.
Ready to open up more storage space now?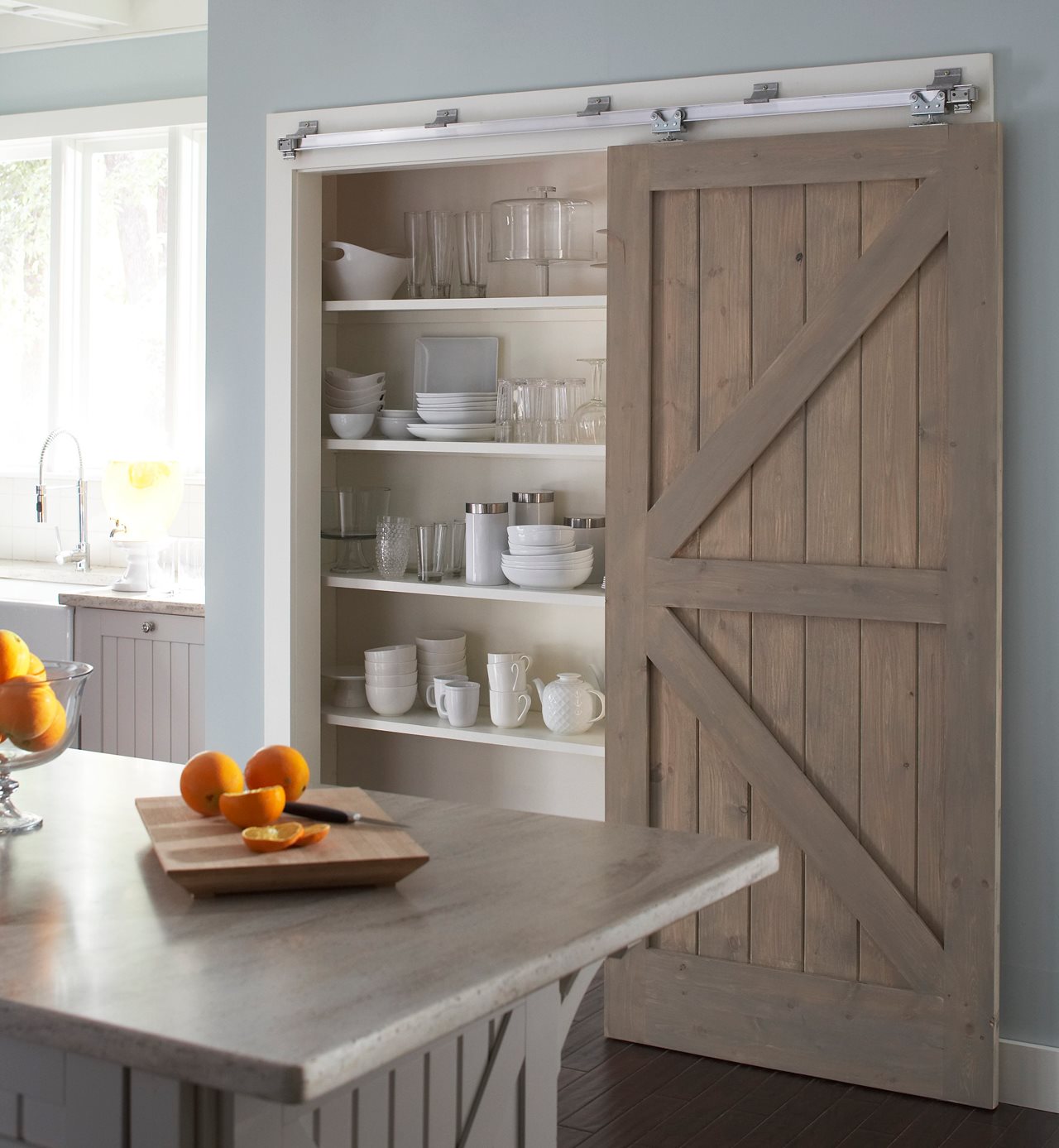 Today's popular designers, architects, remodelers and builders create living areas that are practical, comfortable and accommodating. They know that homeowners and apartment dwellers desire these features regardless of the room size or layout. Space-saving hardware by Johnson gives rooms extra space, design options and smooth gliding doors. The wall mount sliding door hardware shown (200WM) smoothly glides doors up to 400 pounds and is available in many sizes that fits all types of pantries, closets and doorways.
Time for your children to study and play at home?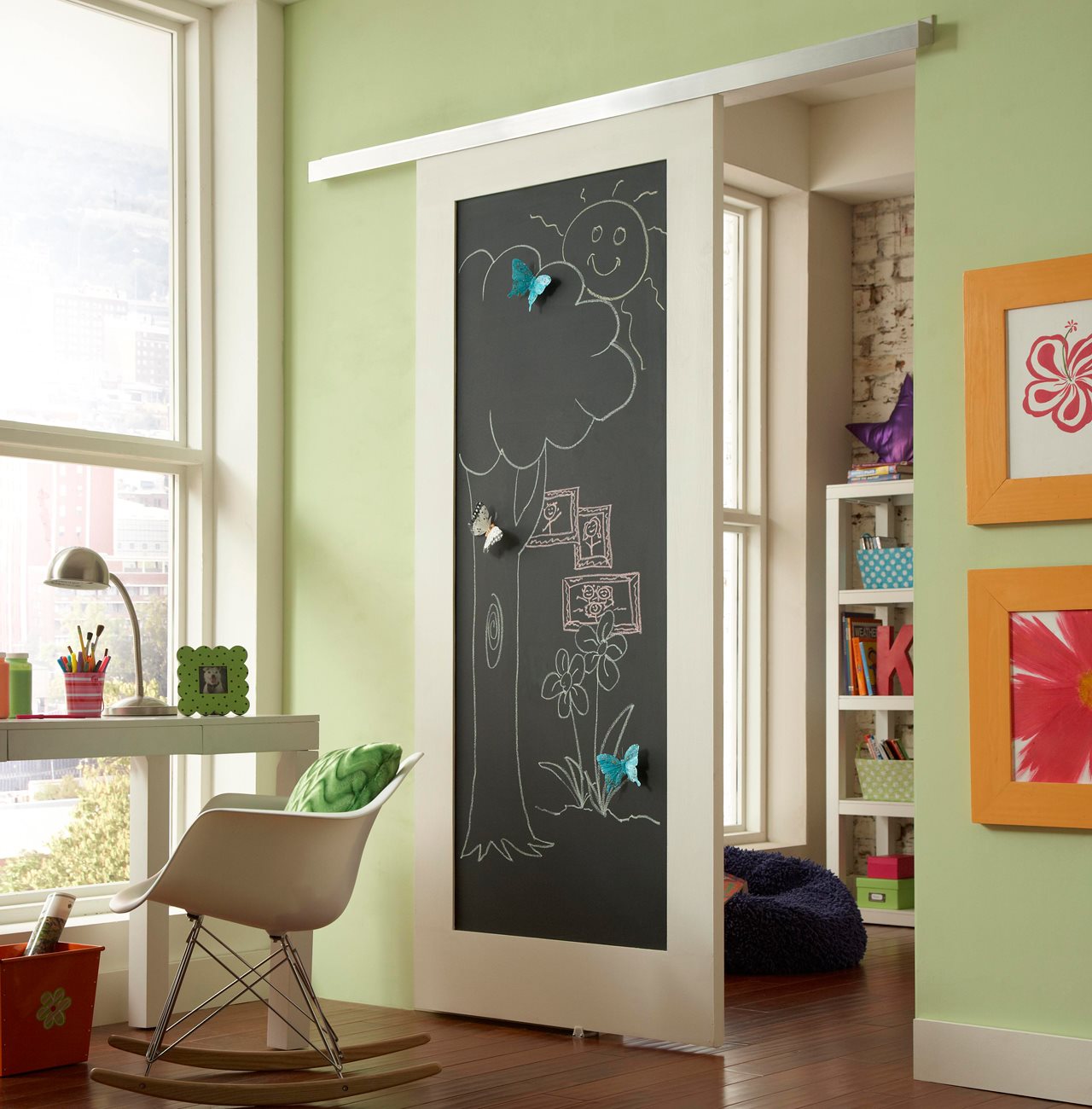 This space-saving 2610F sliding wall mount door hardware is easy to install. It comes with an aluminum or bronze fascia and won't jump off the track. It saves valuable floor space and supports doors that weigh up to 200 pounds.
Ready for more space in the family room?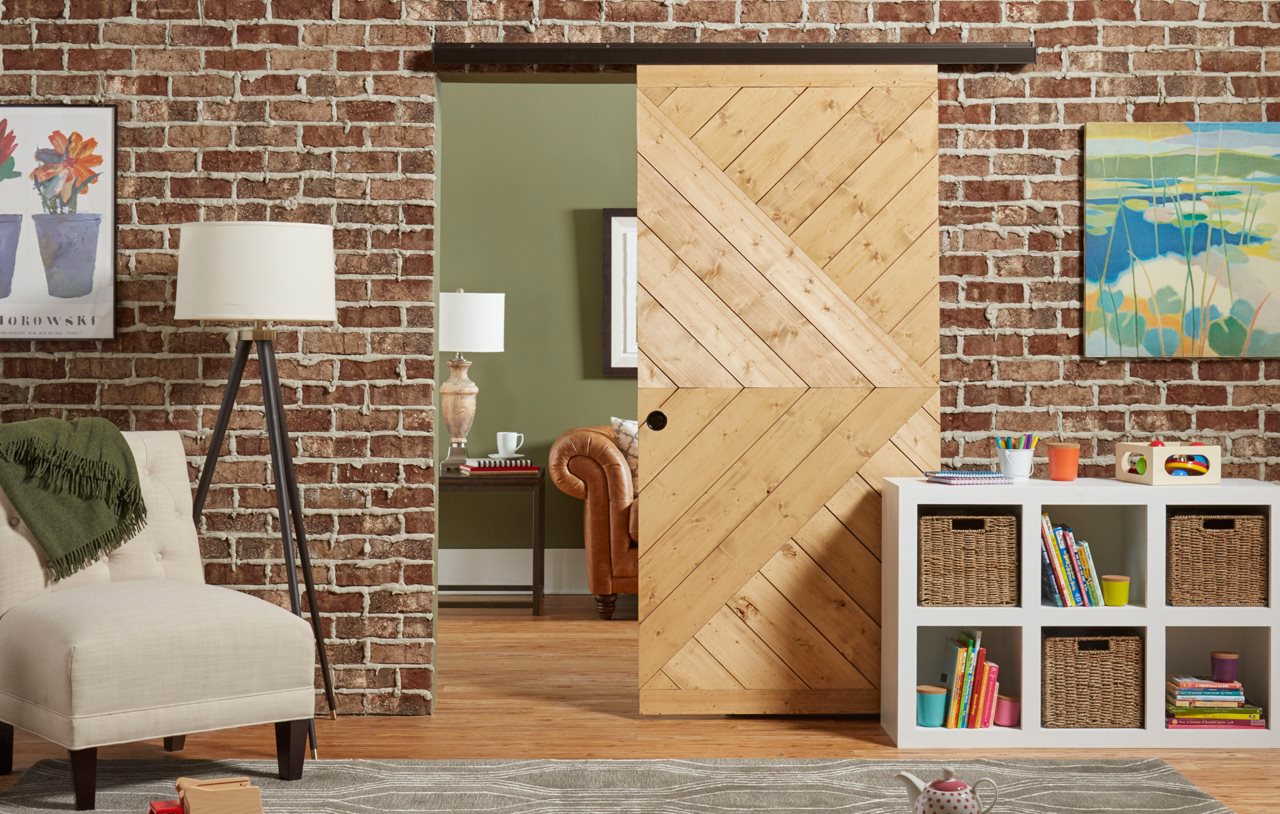 A significant benefit of using wall-mount doors is that the free space around doorways can be used to install cabinets, freestanding shelving units, desks and tables that may have been squeezed out in order to accommodate swinging doors. Commonly referred to as barn door hardware, the door slides across the wall – not inside it – on extruded aluminum track. And Johnson Hardware installation is quick and easy, even for novice do-it-yourselfers. Shown above: 2610FB wall mount door hardware with built-in bronze fascia.
Open up your bath without tearing out walls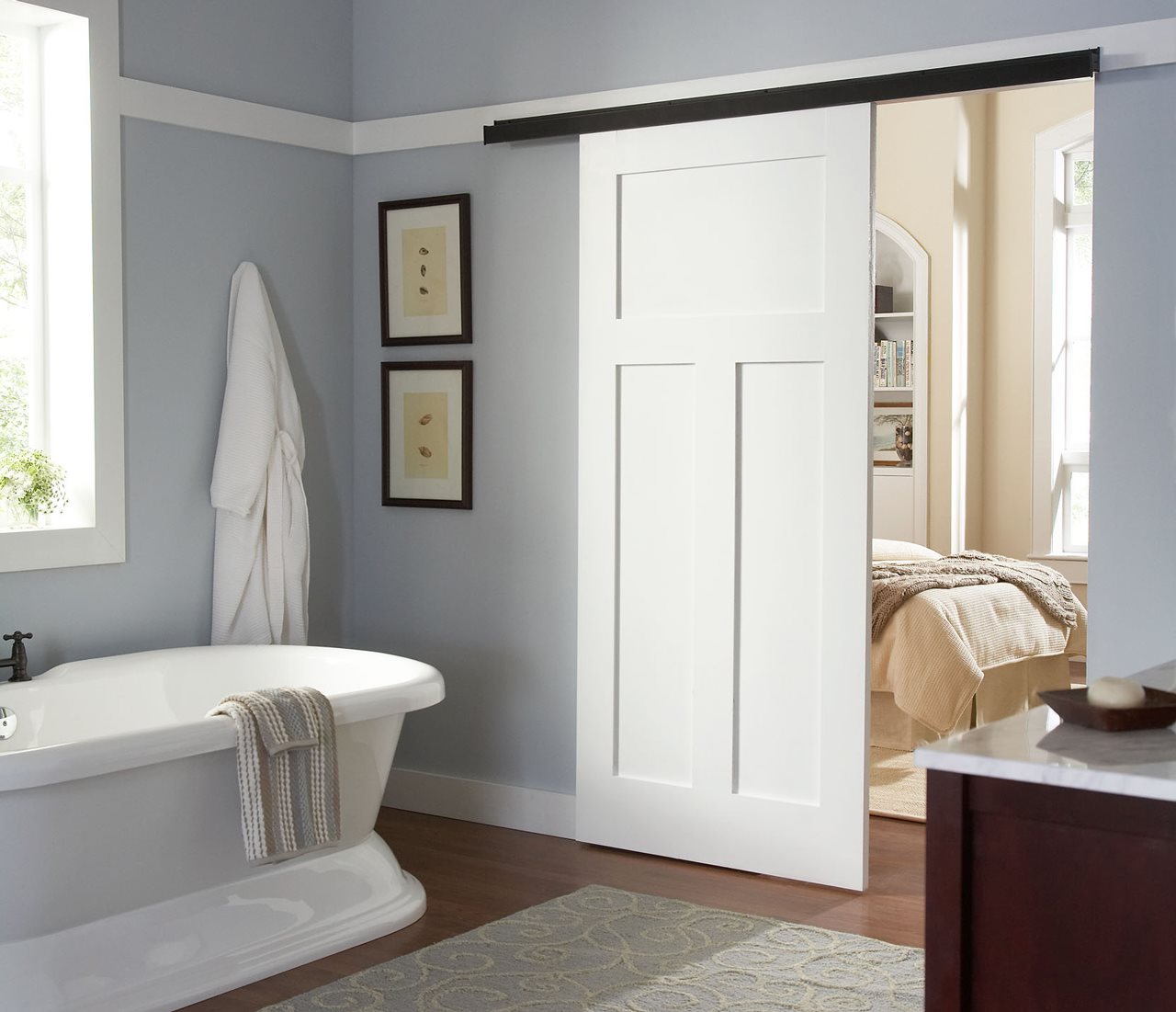 Johnson's sliding wall-mount door hardware is convenient, versatile and space-saving. With quick and easy installation, wall-mount doors provide an endless variety of design options without any hassle. An added benefit is the floor space saved around the entryway. Space that would normally be used to accommodate a traditional swing door can then be used for fixtures and furniture. Johnson Hardware makes it easy to maximize space and includes soft close/open gliding door hardware. Shown above: Series 2610SC.
For more information, visit http://www.johnsonhardware.com/ImageGallery or call 800-837-5664. Follow the company on Twitter: @JohnsonHrdware, Pinterest: https://www.pinterest.com/johnsonhardware/, Instagram: johnsonhardware or Facebook: www.facebook.com/johnsonhardware1958.