(BPT) – Kids, pets, changing seasons plus more time at home working and studying remotely means your house can become mighty messy rather quickly. This doesn't mean you have to spend more time cleaning, though. In fact, with a few tips and tricks, you can reduce your cleaning time significantly so you can sit back and enjoy the results of a tidy, organized space.
Trick 1: Use the power of lemon water to clean the microwave
Messy explosions and concrete-hard spills can make cleaning the microwave a nightmare. Tired of scrubbing so hard your arm gets sore? Instead, clean with a handheld steamer, or place half of a cup of water and the juice from half of a lemon in a microwave-safe glass bowl. Microwave on high for three minutes and then let it sit for five minutes. The mixture will penetrate tough grime so all you have to do is wipe out the mess when done. No scouring needed!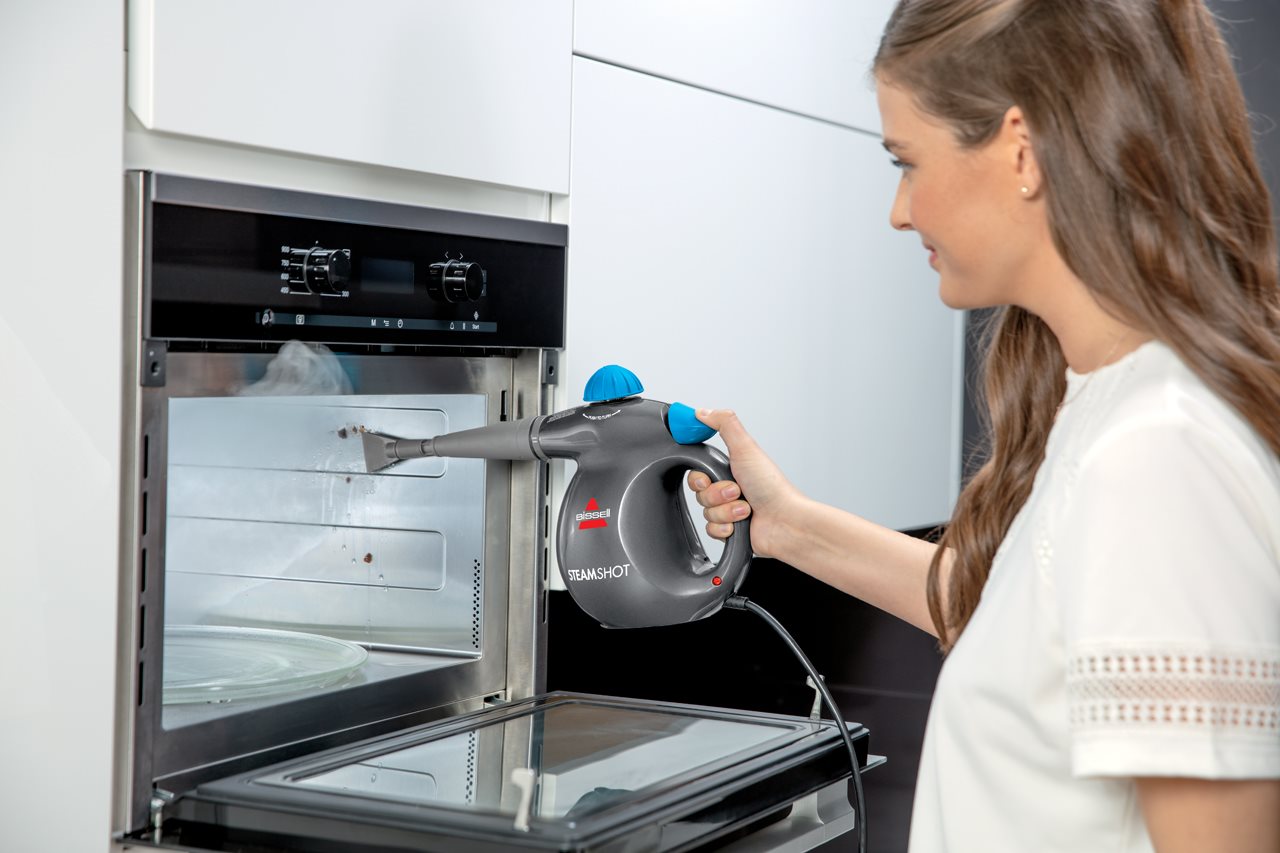 Trick 2: Vacuum and mop at the same time
From pet hair and dirt to food crumbs and spilled drinks, keeping floors clean is no longer a challenge with BISSELL® CrossWave® Cordless Max multi-surface wet/dry vac, which vacuums and washes sealed hard floors at the same time. With a two-tank system that keeps the formula with water separate from dirty water and debris, you can be confident your floors are clean. With BISSELL Hard Floor Sanitize Formula, that sanitizes and eliminates 99.9 percent of bacteria* on sealed hard floors in only five minutes, you can be confident your floors are sanitized, too.
*Kills 99.9% of Enterobacter aerogenes (ATCC 13408) and Staphylococcus aureus (ATCC 6538)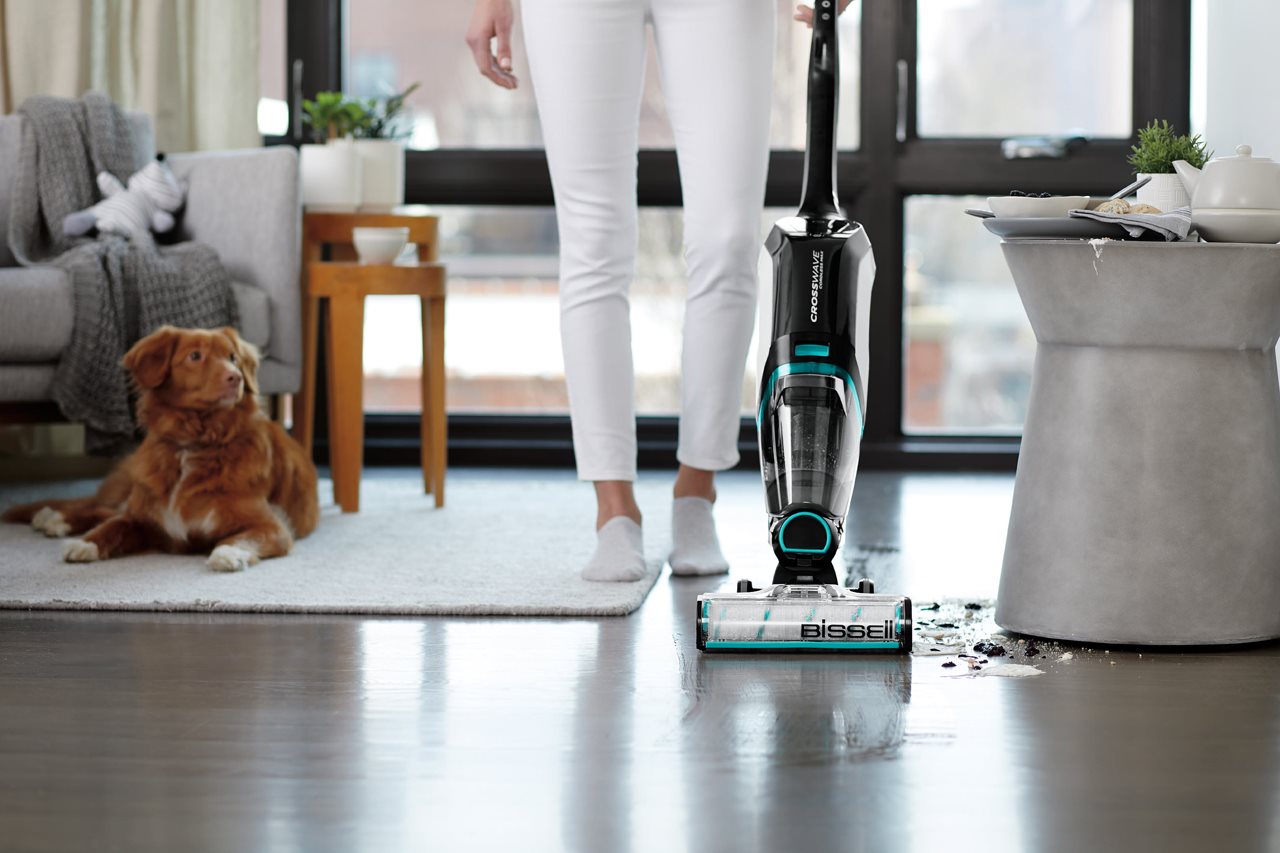 Trick 3: Refresh sinks with citrus
Funny smell coming from your kitchen drain? If you have a garbage disposal you can get an instant refresh the next time you eat an orange, grapefruit, lemon or lime. Instead of throwing away the rind, take a few small one-inch pieces and throw them down the drain while the cold water and garbage disposal are running. The disposal will process the rind and you'll be left with a lovely fresh scent!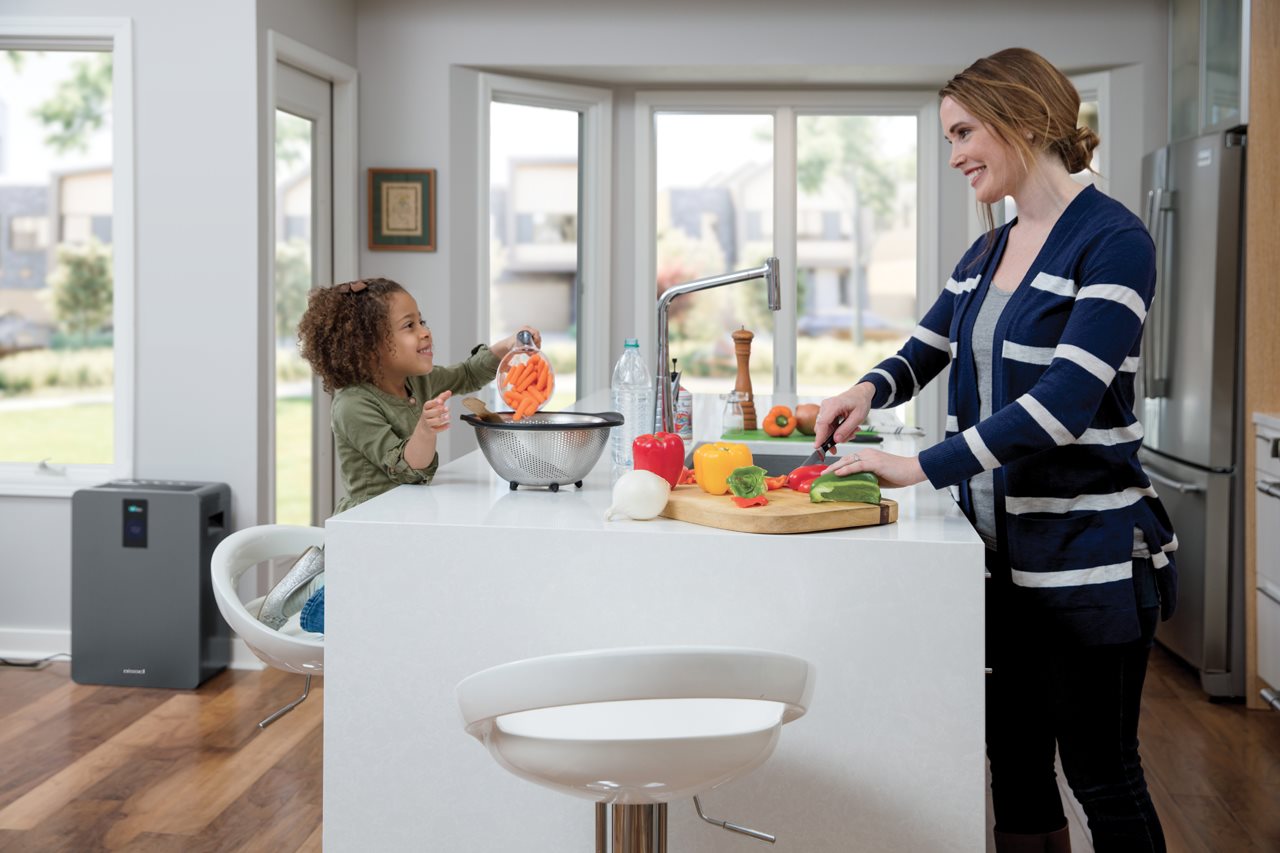 Trick 4: Keep pet accessories fresh
Avoid stinky pet toys, bedding and accessories by throwing them all into the washing machine every other week. Fall can be a messy season with rain, mud, and for some, even snow, so active pets may need their favorite things cleaned more frequently. You can deep clean your pet's waterproof toys and food dishes in the sink with a handheld steam cleaner and around litter boxes and crates with a steam mop. If you don't have a steam cleaner, many accessories like collars and leashes can even be cleaned in the dishwasher, saving you time and keeping things fresh for all of the fall walks ahead.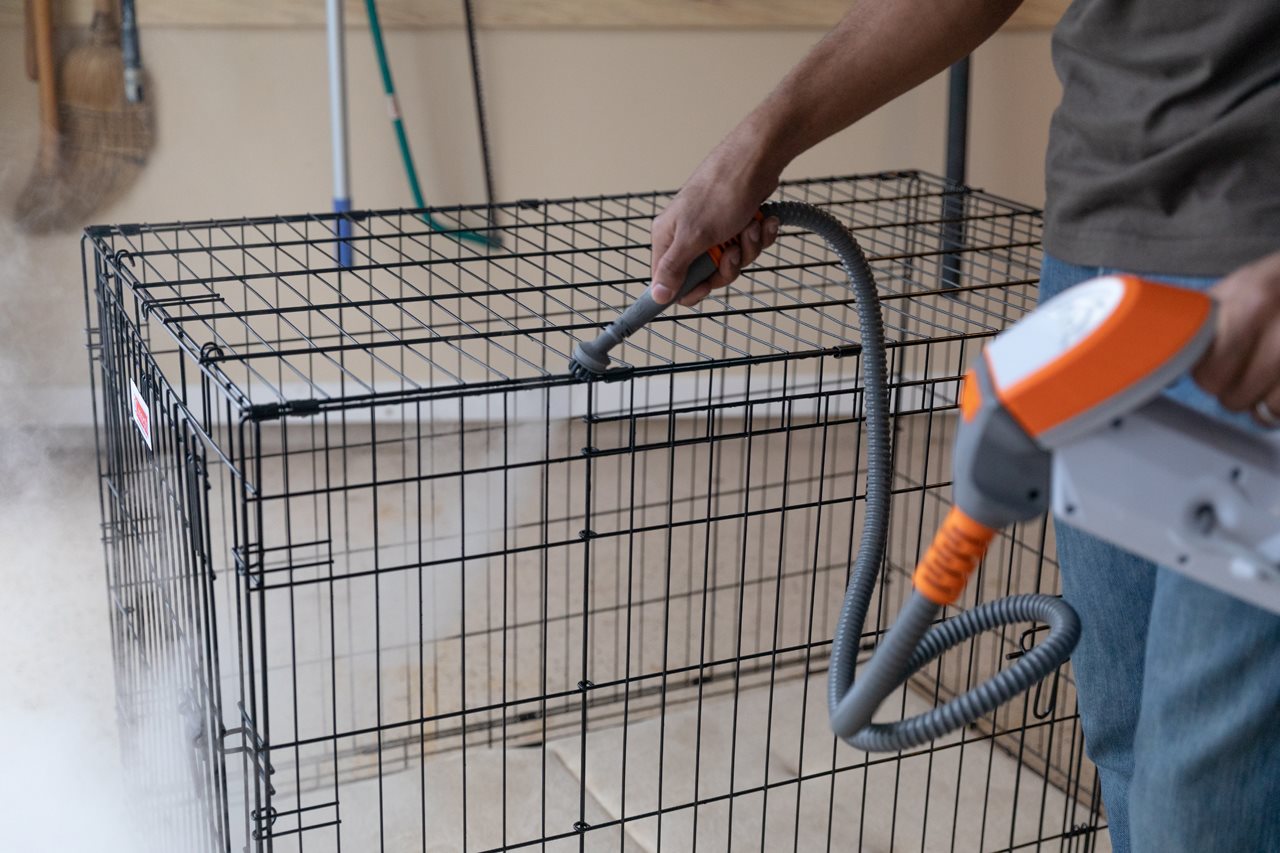 Trick 5: Dust from the top down
Pet dander, dust, dirt and allergens settle with gravity, so when cleaning a room, start at the top dusting ceiling fans, frames, shelves and then work your way down to tabletops and lower surfaces to avoid having to go back and repeat areas unnecessarily. When you're finished, vacuum and wash the floors with the BISSELL CrossWave Cordless Max, and you'll remove any debris or messes quickly and efficiently.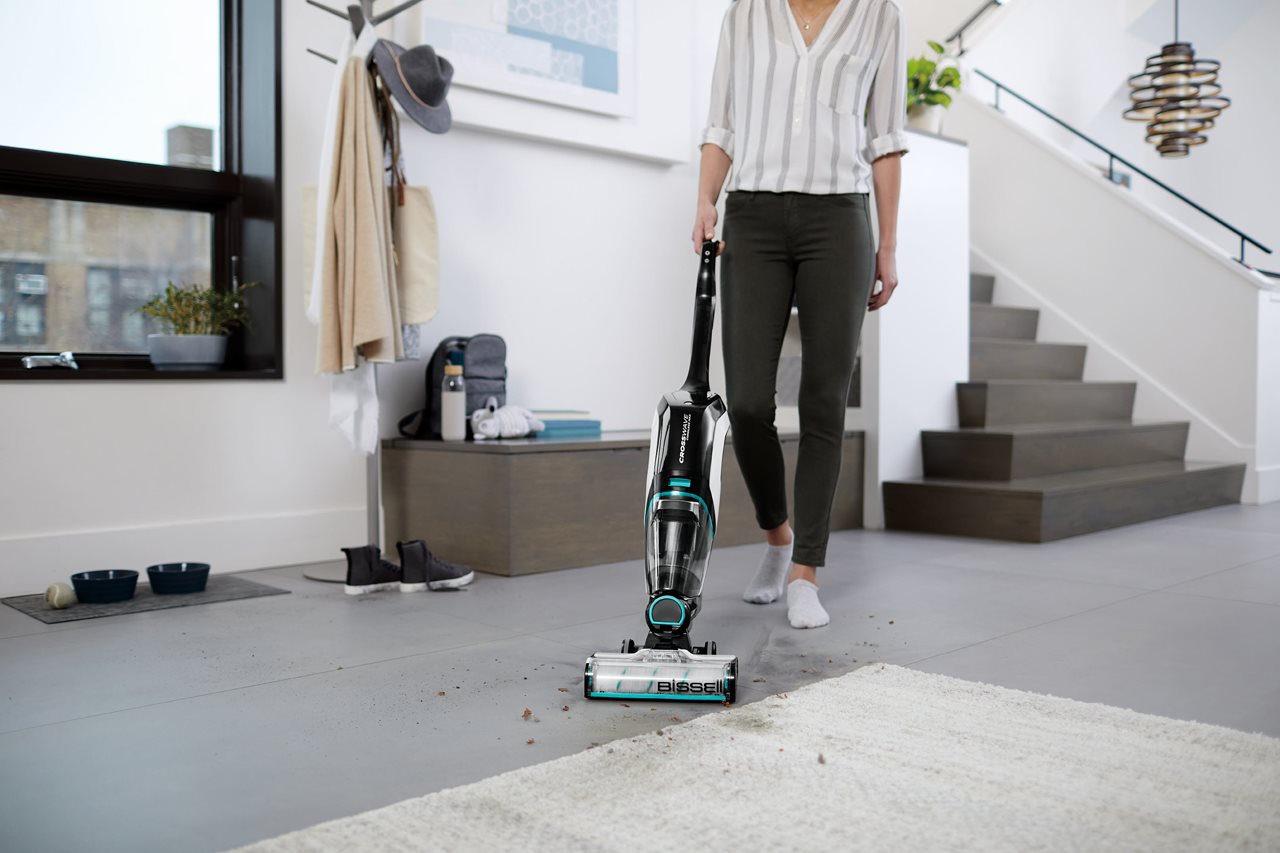 Trick 6: Embrace a preventive mindset
The more messes you can eliminate from happening, the less cleaning you'll need to do. For example, sort mail at the recycle bin before bringing it in the house to avoid unneeded piles. Rinse dishes and place them right into the dishwasher to avoid pileups in the sink. Encourage guests and family to remove shoes at the door to prevent messes from being tracked into the home. A little ongoing effort from the family will help you save a lot of cleaning time so instead of cleaning, you can spend more time together.