(BPT) – Pocket doors are the ideal solution for a variety of places in the home without room for traditional swinging doors or where they simply don't make sense. Sliding sleekly into the wall, pocket doors disappear, providing an easy and elegant way to transition from room to room.
When installing a pocket door, make sure the frame is strong and sturdy. A smart choice is Johnson Hardware's smooth-rolling pocket door hardware and track systems, which exceed ANSI standards. This means they can successfully complete 100,000 opening and closing cycles, giving you peace of mind.
Here are five other reasons to use Johnson Hardware's pocket door frames:
Supports wall-mounted fixtures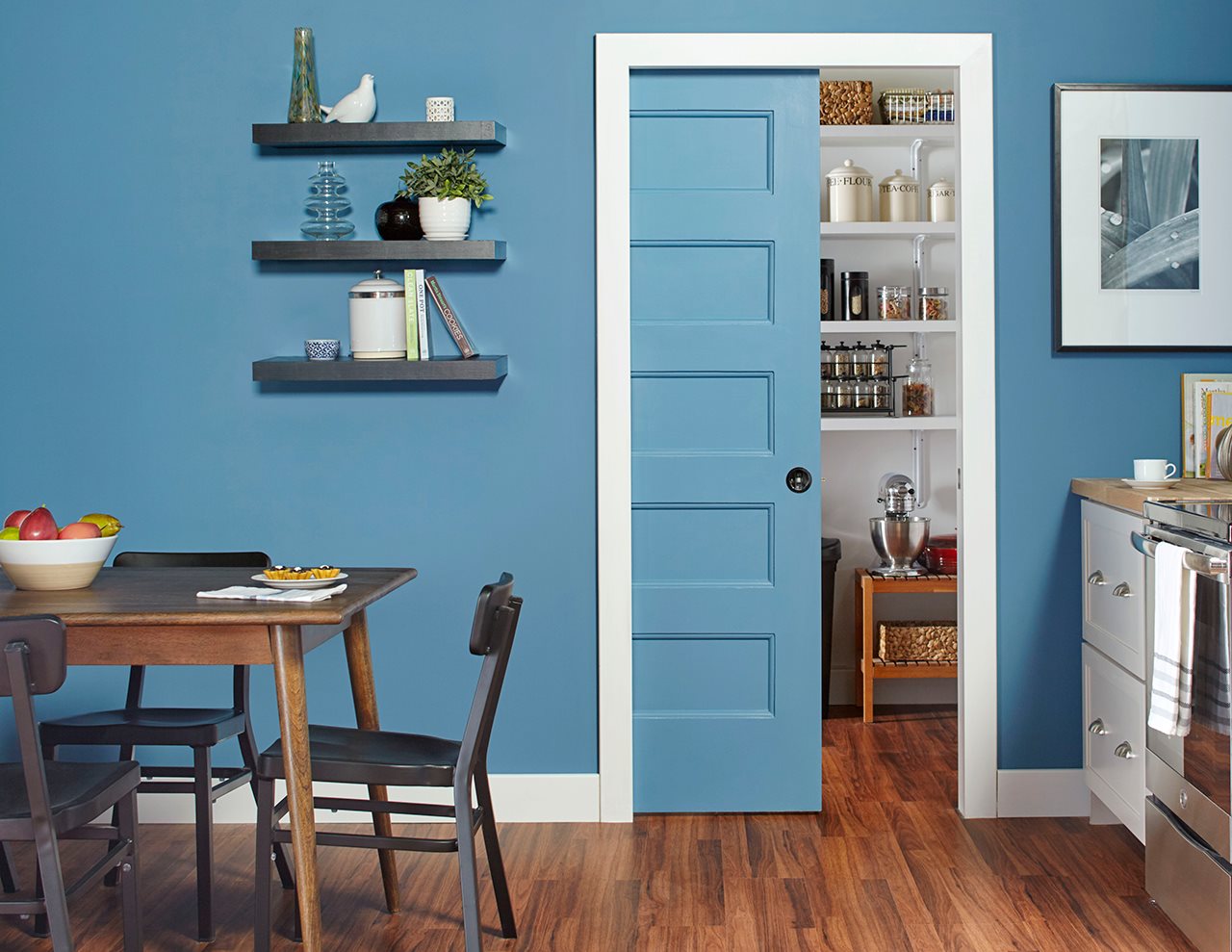 The rigid all-steel split studs of the 2000 Series pocket-door frame can support wall-mounted fixtures, such as shelves, without causing undue stress on the studs, frame or operation of the pocket door. And because the steel studs are straight and rigid, there's no need to worry about the wall on either side of the door bowing in or out.
Strong design with easy installation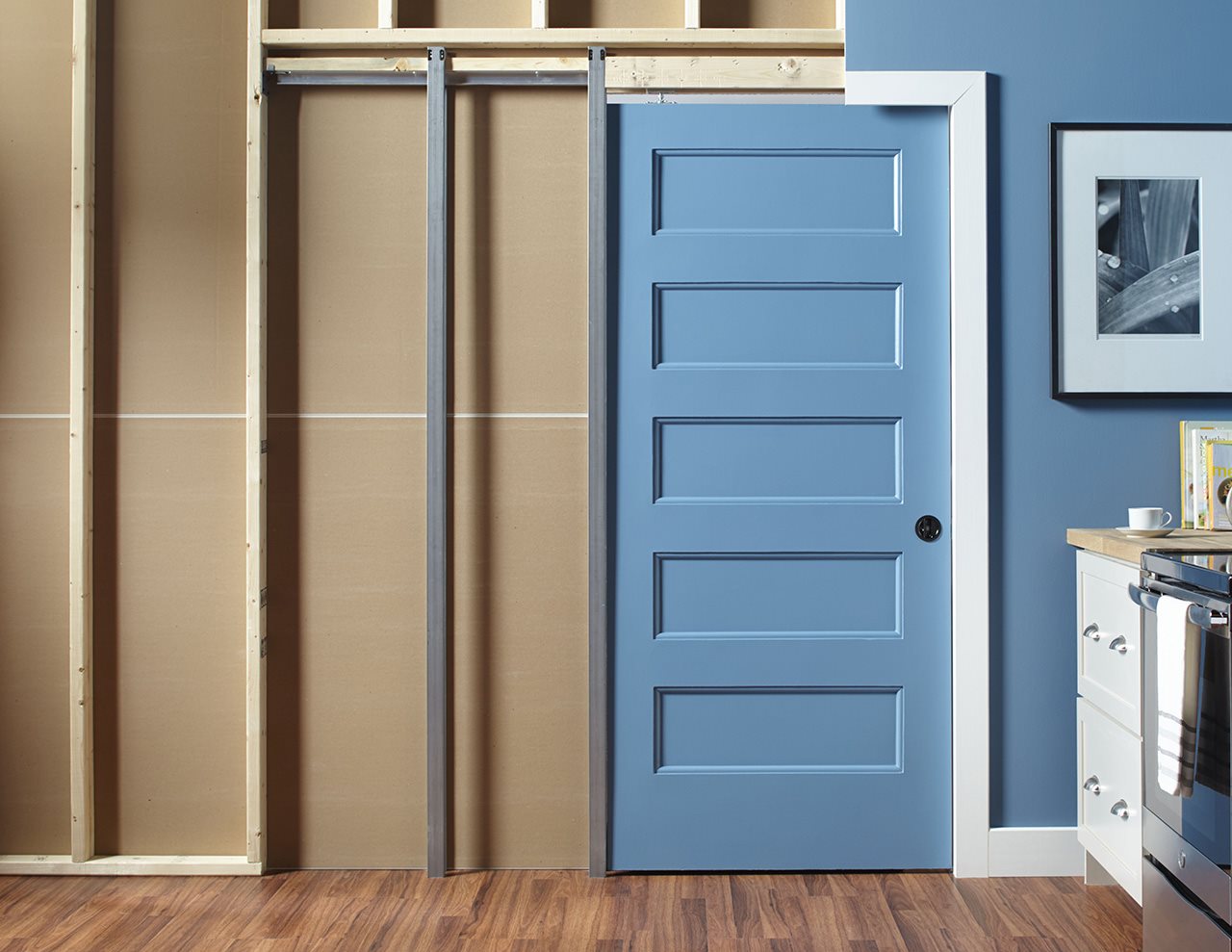 Johnson Hardware's updated 2000 Series is a heavy-duty pocket door frame that has split studs made entirely of steel. Designed for installation in 2×4 walls, the 18-gauge cold-rolled galvanized steel studs can support solid-core doors weighing up to 400 pounds, which is twice the capacity of standard pocket door frame kits. Even with its advanced design and construction, the frame installs in about an hour, same as a typical pocket door frame kit.
An ingenious bypass door system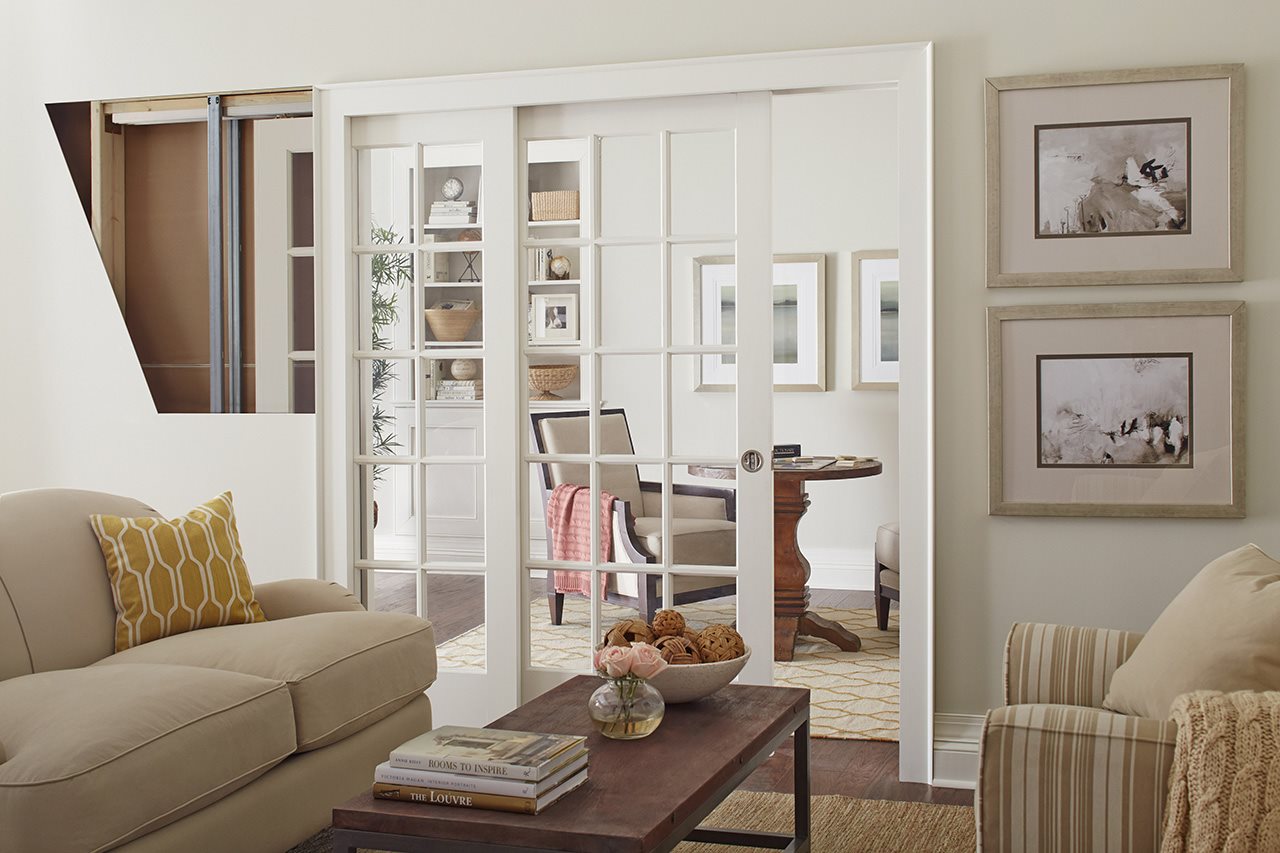 The 1562 Series all-steel split stud pocket door frame is designed for use in 2×6 walls. It's the perfect choice when installing sliding bypass doors in a wide opening. Both doors slide into the same pocket on just one side of the opening. And the heavy-duty all-steel studs are strong and rigid enough to support each door. An ingenious guide system eliminates the need for a bottom track to keep the doors parallel.
Gain usable floor space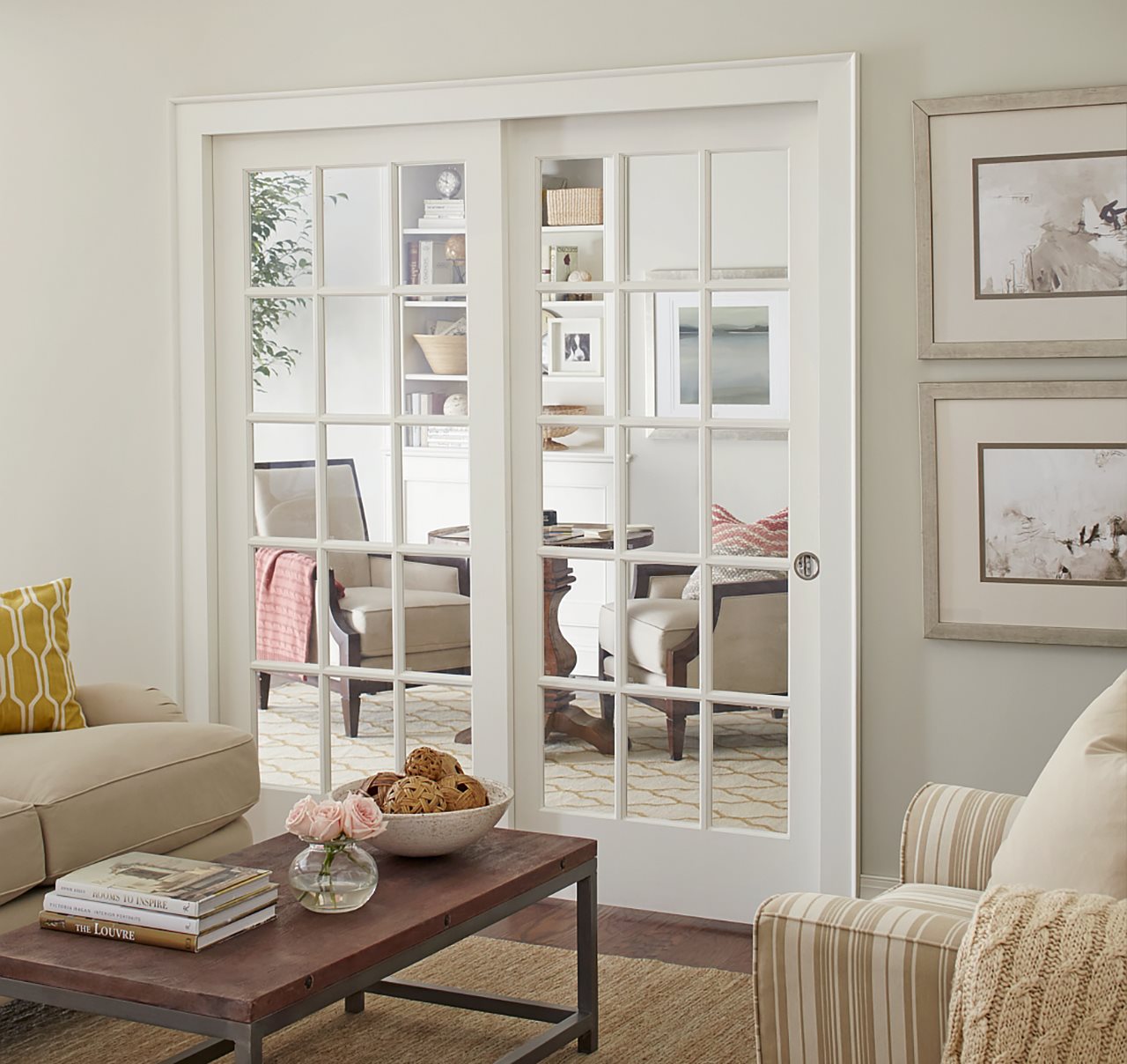 When using the 1562 Series pocket door frame in a bypass situation – both doors slide into the same pocket – you gain not only an elegant way to close off a wide opening, but also lots of usable floor space, which is something that must be sacrificed with traditional swinging doors.
Soft-open and -close feature prevents noise and pinched fingers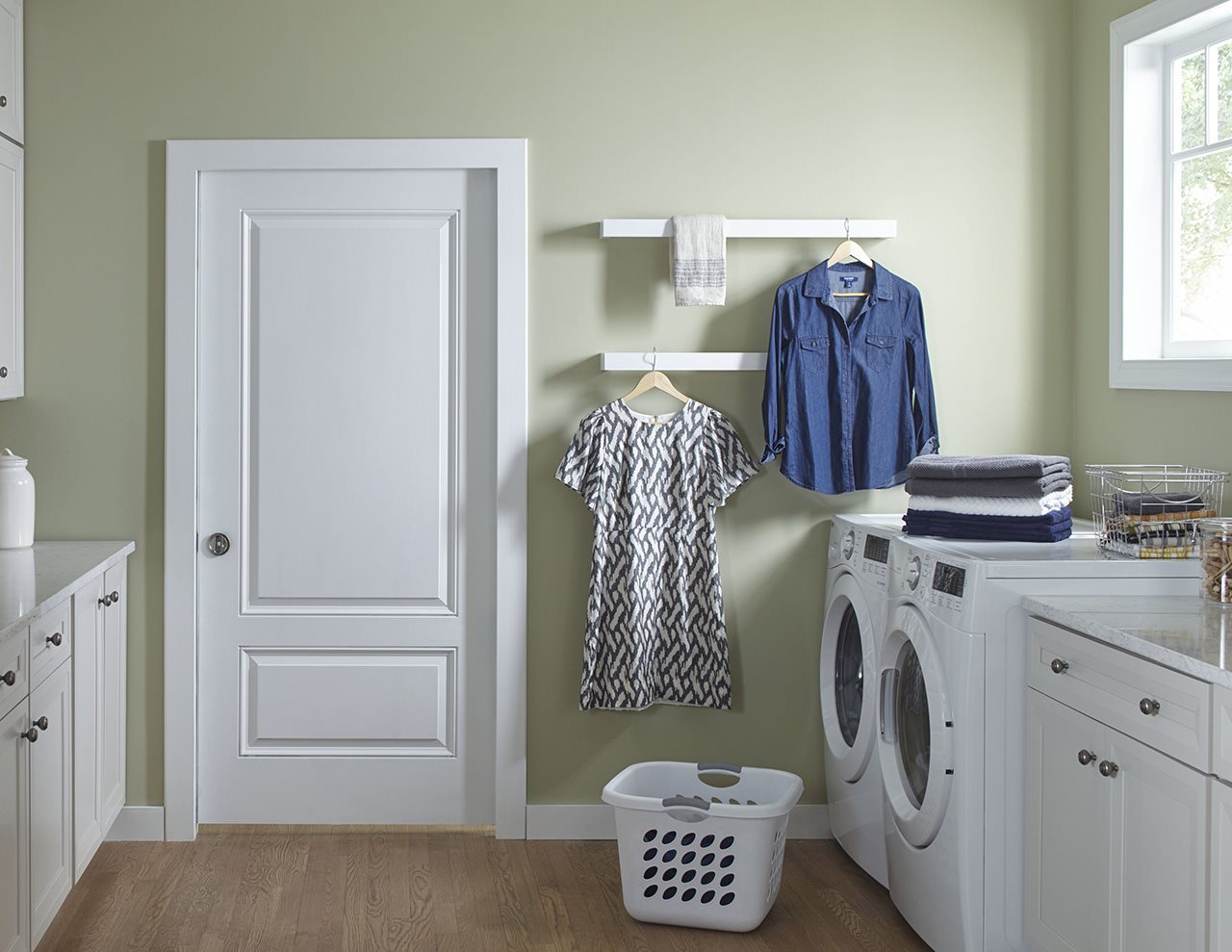 The 1560SC Series is an all-steel split-stud pocket door frame that features Johnson Hardware's soft-open/soft-close technology: When you slide the door open to within 2 inches of the side jamb, the door automatically glides to the fully opened position. And when the door is pulled closed, and is 2 inches from the strike jamb, the soft-close mechanism engages and the door glides to a stop.
For more information, visit www.johnsonhardware.com or call 800-837-5664.
Follow the company on:
Twitter: @JohnsonHrdware
Instagram: johnsonhardware
Pinterest: https://www.pinterest.com/johnsonhardware/?etslf=11197&eq=johnson%20hardware
Facebook: https://www.facebook.com/johnsonhardware1958/