(BPT) – Who doesn't want to upgrade the looks, value, functionality or comfort of their own home? From minor tweaks to major makeovers, renovating with hardwood is a sure way to achieve one or more of those home-improvement goals. 'Beautifully milled and finished hardwood surfaces offer a variety of colors and textures that no other material truly matches,' says Linda Jovanovich, of the American Hardwood Information Center. 'But most American hardwoods – whether classics like oak and walnut, or less familiar species like sycamore or basswood – are also remarkably durable, easy to work with and sustainably grown.' Here are five hardwood upgrades well worth considering for your home.
Refresh staircase banisters and balustrades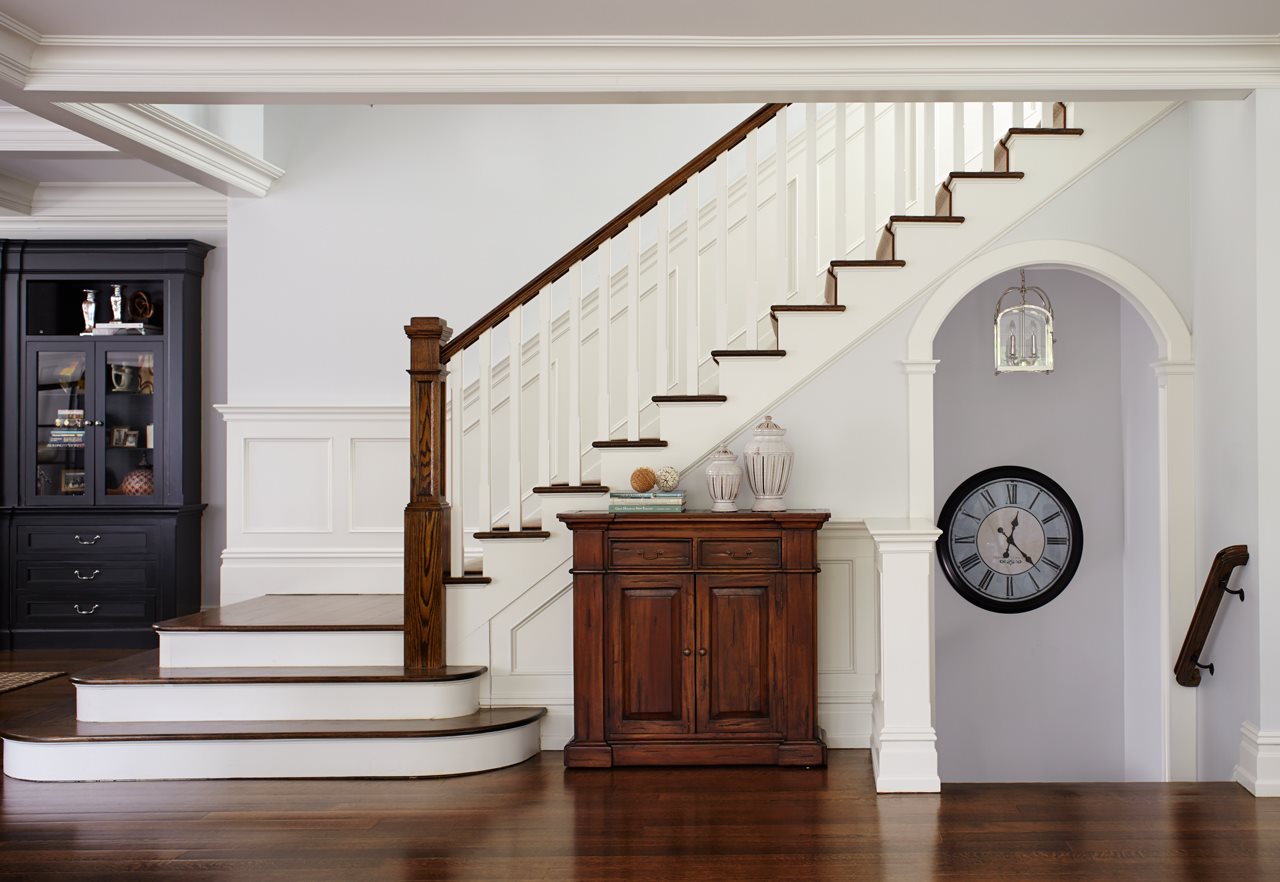 Photo courtesy: Laura Moss Photography
An outdated staircase balustrade – the collective name for the handrail, balusters and newel post – can be replaced entirely or in part with stylish new hardwood elements. DeGraw & DeHaan Architects show one crisp and elegant possibility: A red-oak newel post and handrail, stained to match existing treads and flooring, with balusters painted white to match risers and wainscoting.
Lay solid hardwood flooring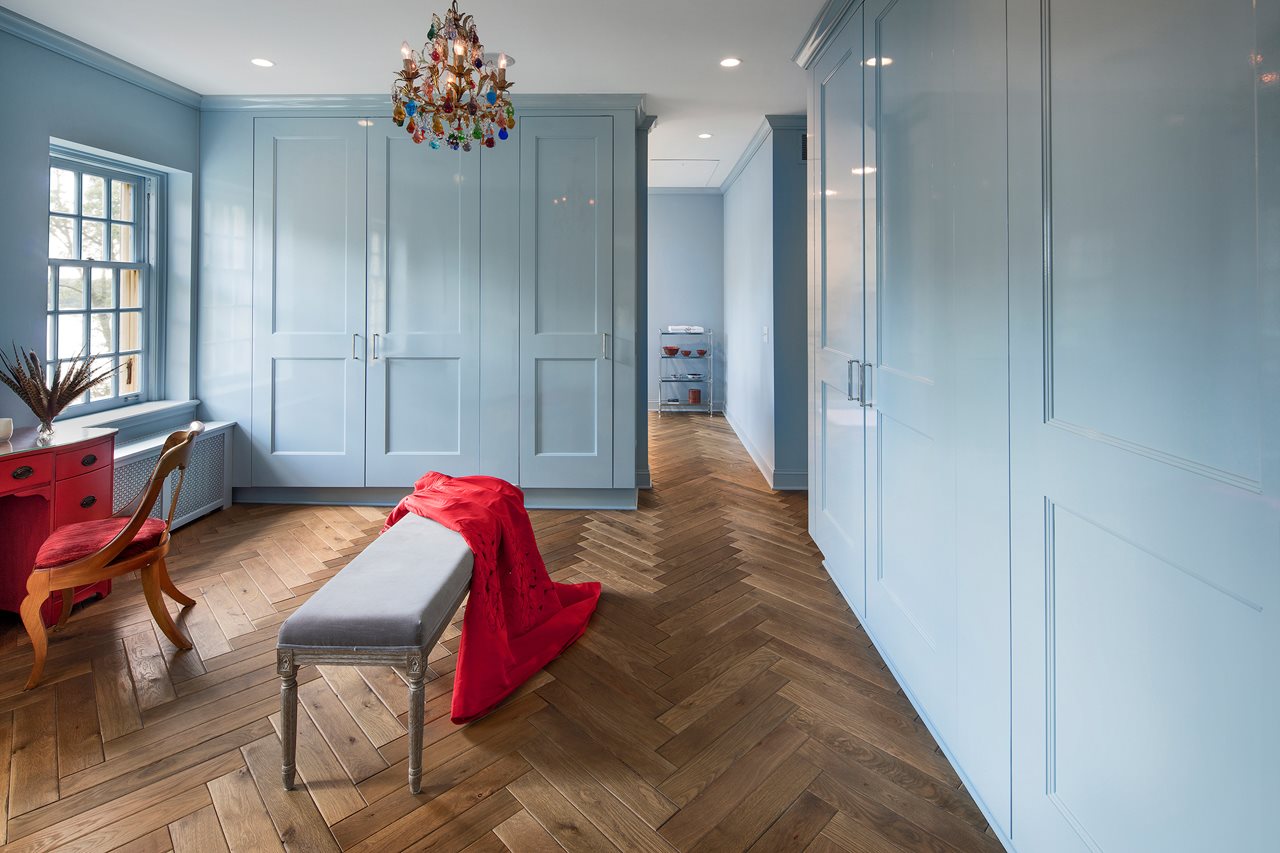 Photo courtesy: Peter J. Sieger Architectural Photography
Solid-hardwood planks have always been the gold standard for residential flooring. But you can create an even bigger aesthetic statement by laying the boards in a sophisticated herringbone pattern – as AWH Architects does with natural-oil-finished oak in this Minneapolis master suite – a traditional style that's looking very au courant once again.
Install a beverage center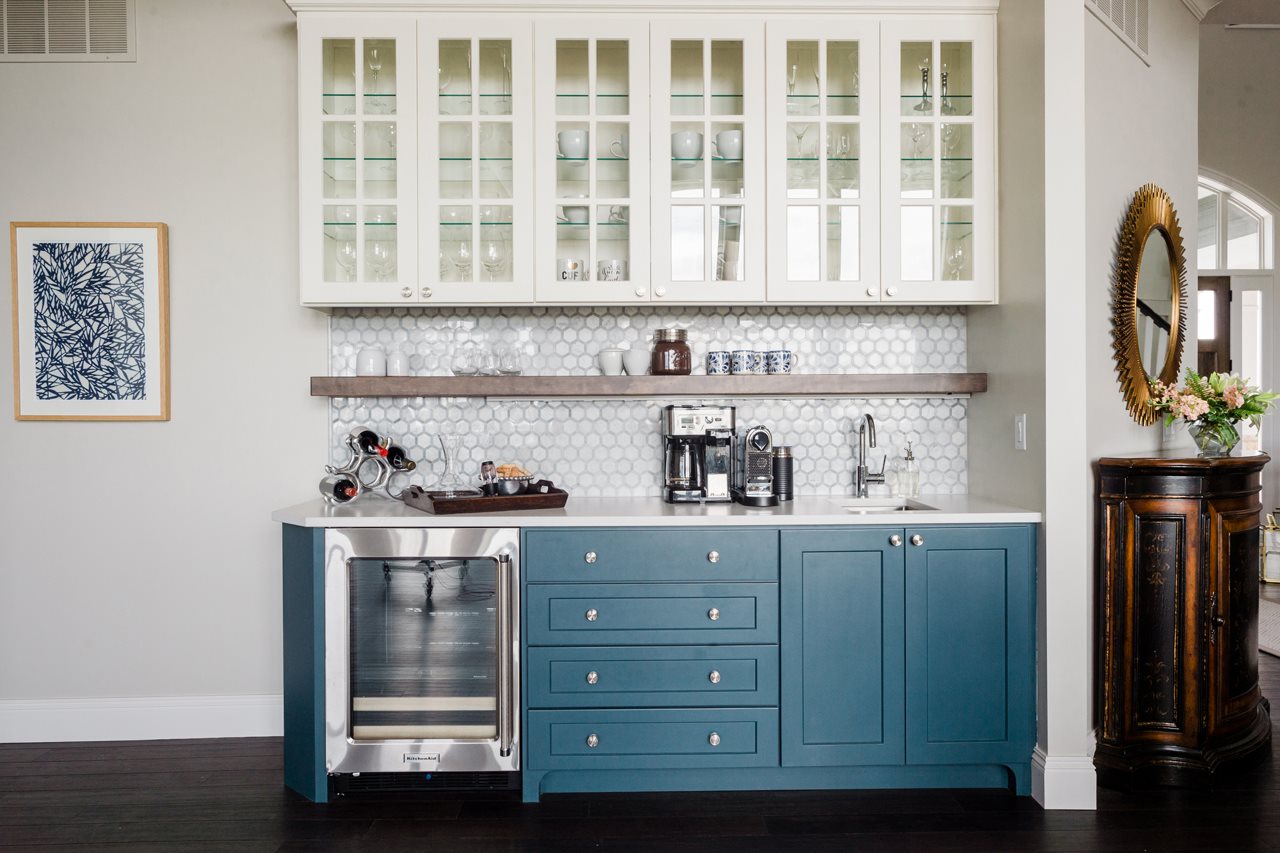 Photo courtesy: AsterHouse Design
If you entertain at home, a built-in wet bar or beverage center – dedicated hardwood cabinetry incorporating a countertop, sink and faucet, and maybe a small fridge – is an amenity worth its weight in gold. AsterHouse Design does it right with clean-lined wall and base cabinets, painted different colors and separated by a solid alder shelf.
Turn a closet into a home office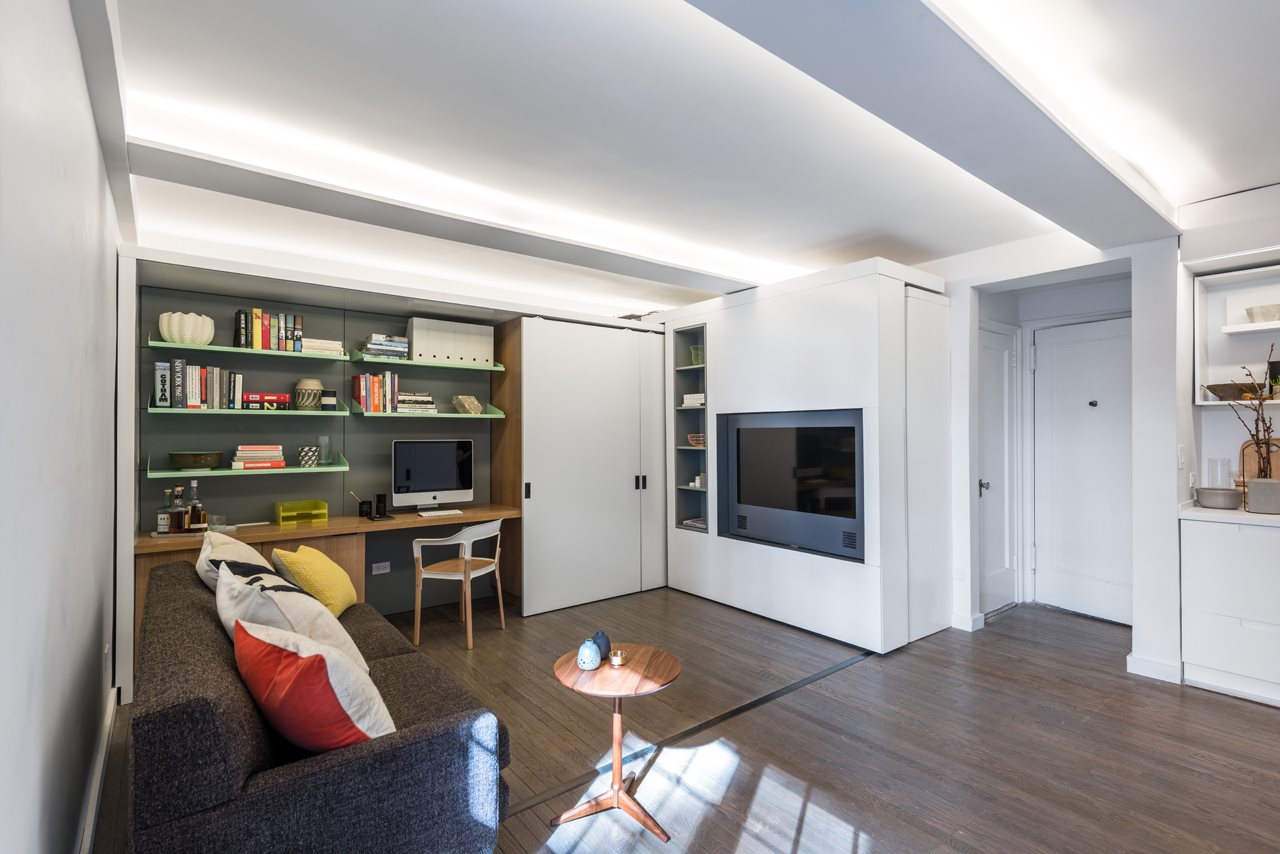 Photo courtesy: Alan Tansey
With more people working from home, dedicated office space is increasingly a residential necessity. One way to achieve such a must-have amenity even in a small apartment is to transform a closet with hardwood built-ins. Michael K Chen Architecture shows how it's done with this admirably compact yet surprisingly roomy example in a New York loft.
Create a hardwood feature wall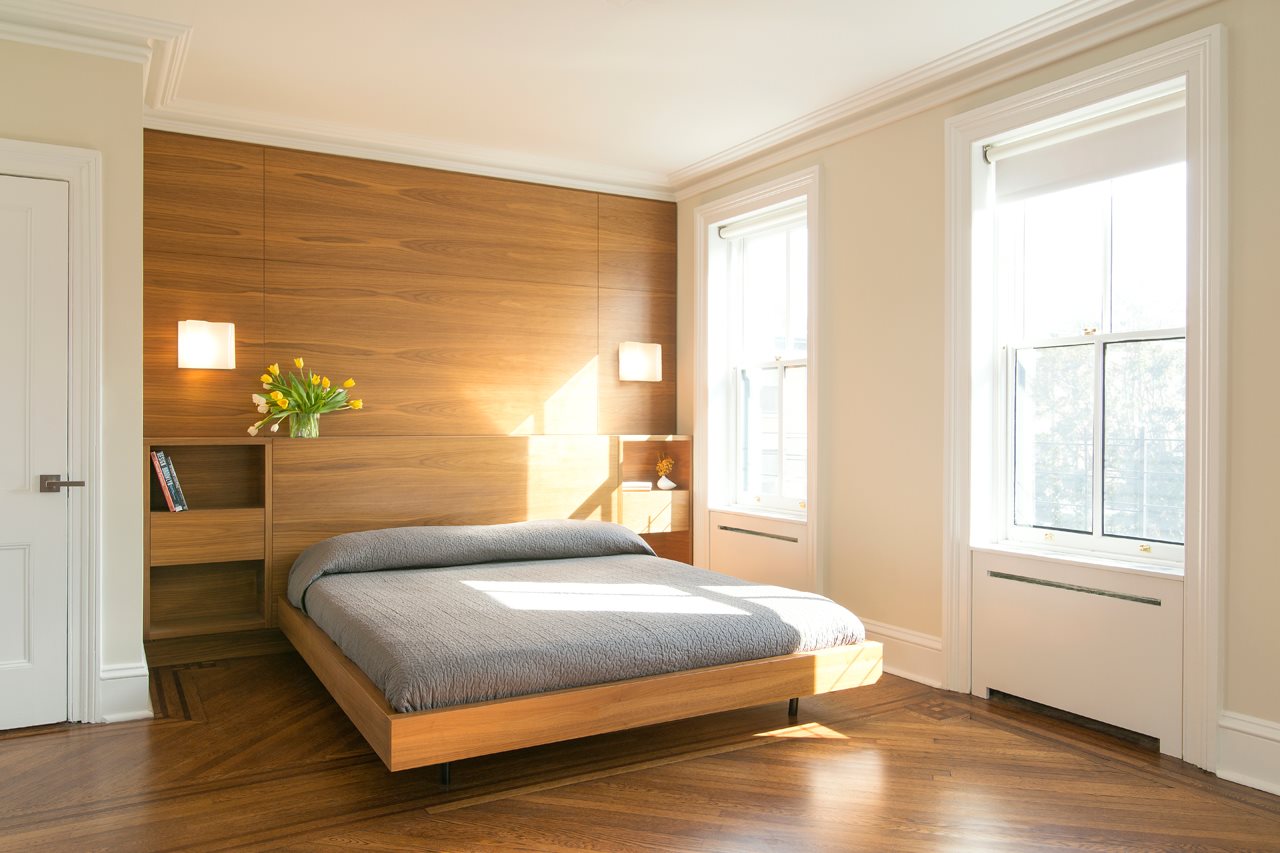 Photo courtesy: Allyson Lubow
A feature wall clad in hardwood planks or panels is a wonderful way to create visual interest or bring warmth and texture to almost any interior. Neuhaus Design Architecture achieves a cocoon-like glow by using burnished walnut for the custom headboard and bed in this Brooklyn brownstone. Visit www.hardwoodinfo.com for more about upgrading your home with American hardwoods.