(BPT) – Interior sliding doors add style, color and privacy throughout the home. Whether you choose pocket, sliding bypass or wall-mount door hardware, they can also provide more room.
When choosing the right door hardware, it's important to consider which configuration you will need and to make sure you're selecting a quality brand. For example, longtime U.S. manufacturer Johnson Hardware rigorously tests all its hardware for strength, durability and functionality, ensuring the doors it supports will operate smoothly each time without jumping off the tracks. The company offers styles to match virtually any interior design from farmhouse to mid-century to modern.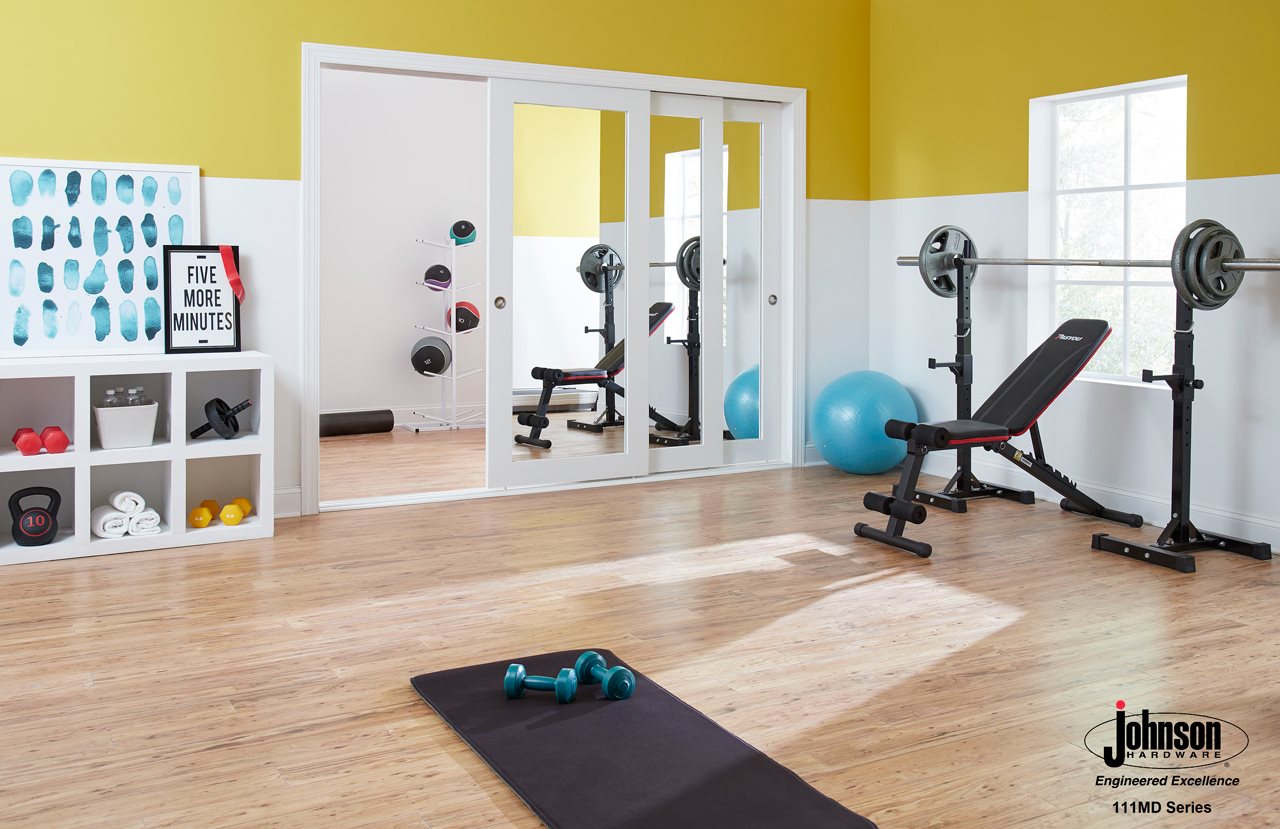 Ideal for a home gym or any large room, this 111MD multi-pass sliding door hardware features a trio of parallel tracks on which the 3 doors slide open and closed effortlessly. Shut them to create a full mirror wall when working out. Open them up when you need an even larger space. Ideal for doors up to 150 pounds. Jump-proof, adjustable door hangers for smooth gliding action. Two-door tracks also available.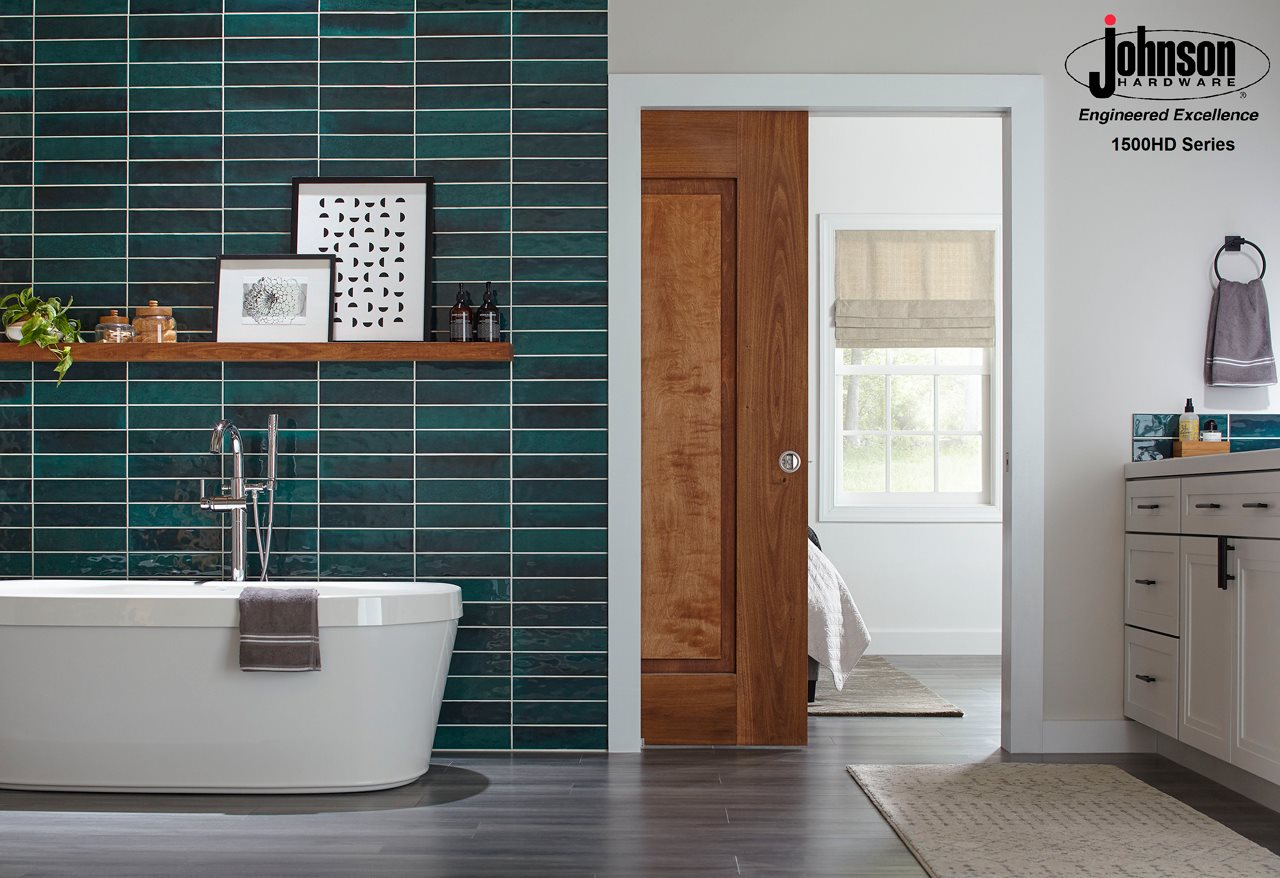 Need more space in your bathroom? As the name suggests, pocket doors cover your doorway when they're closed but disappear into a recess of your wall when they're open. This 1500SC pocket door frame kit holds doors weighing up to 200 pounds. When replacing traditional swing doors, pocket doors save as much as 14 square feet of floor space that would've been needed for the swinging motion. Its soft-close feature prevents pinched fingers and door slamming.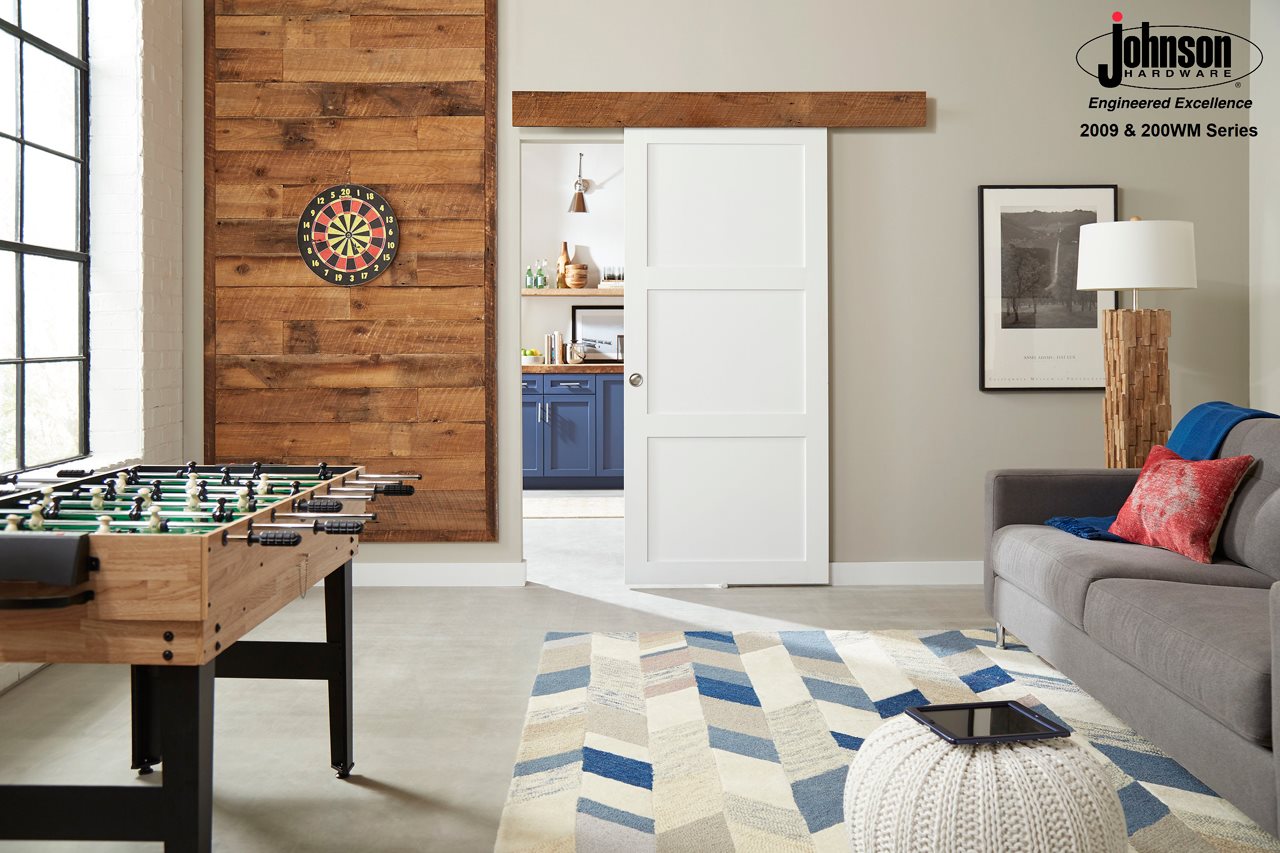 Create more room for play in your game room. This space-saving 200WM sliding barn door hardware is easy to install. Ideal for doors weighing up to 400 pounds. It can free up space around doorways that can be used for seating, games, shelving or cabinets. And you can install a custom fascia (not included) with Johnson's handy wood fascia bracket set. There are also adjustable door guides and smooth rolling door hangers. You can set the adjustable track stops to control the door travel as well.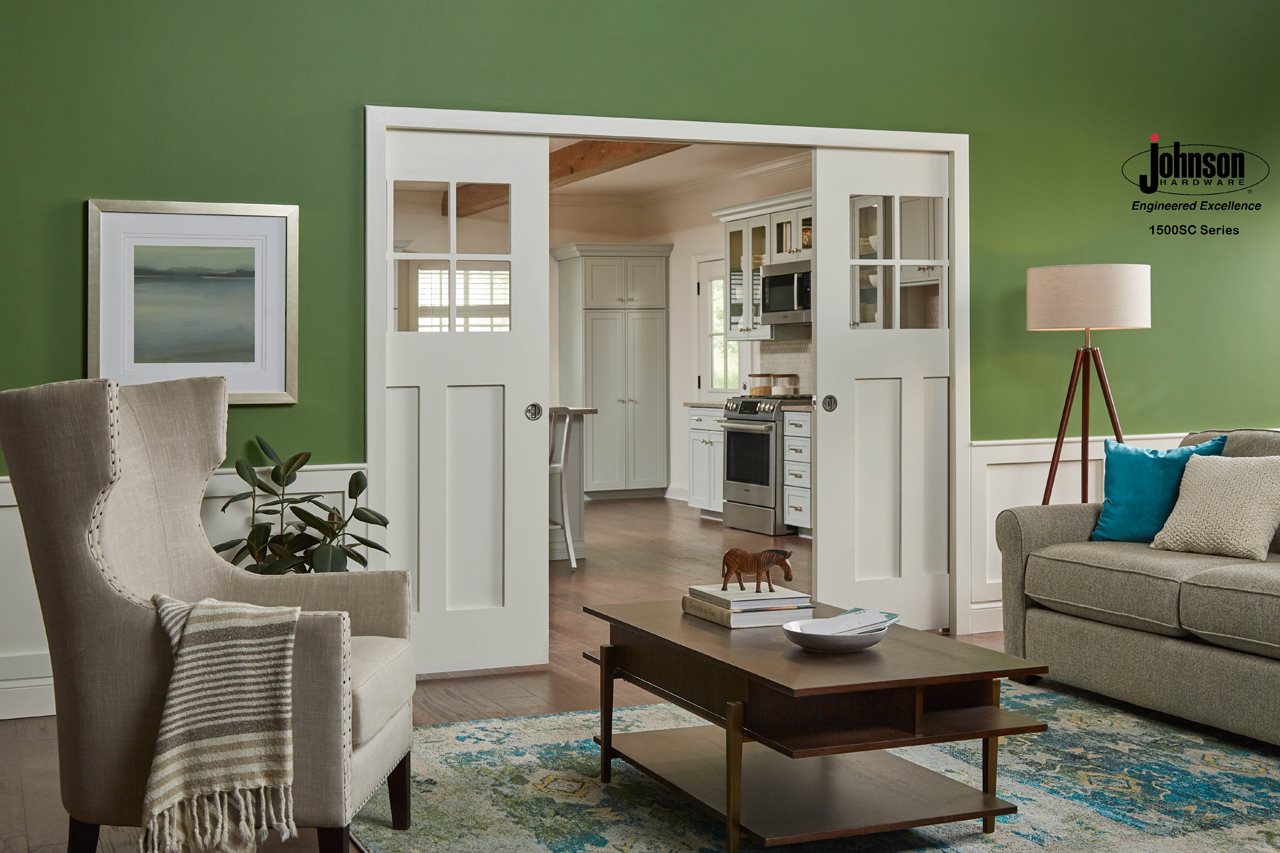 Dramatic converging pocket doors enable you to place furniture, lamps or tables near an entry so you gain more room space. This 1500SC pocket door frame kit features a jump-proof box track, soft-close door hangers, sturdy steel split studs, as well as adjustable door guides. Holds doors up to 5 feet wide by 9 feet high, weighing up to 200 pounds.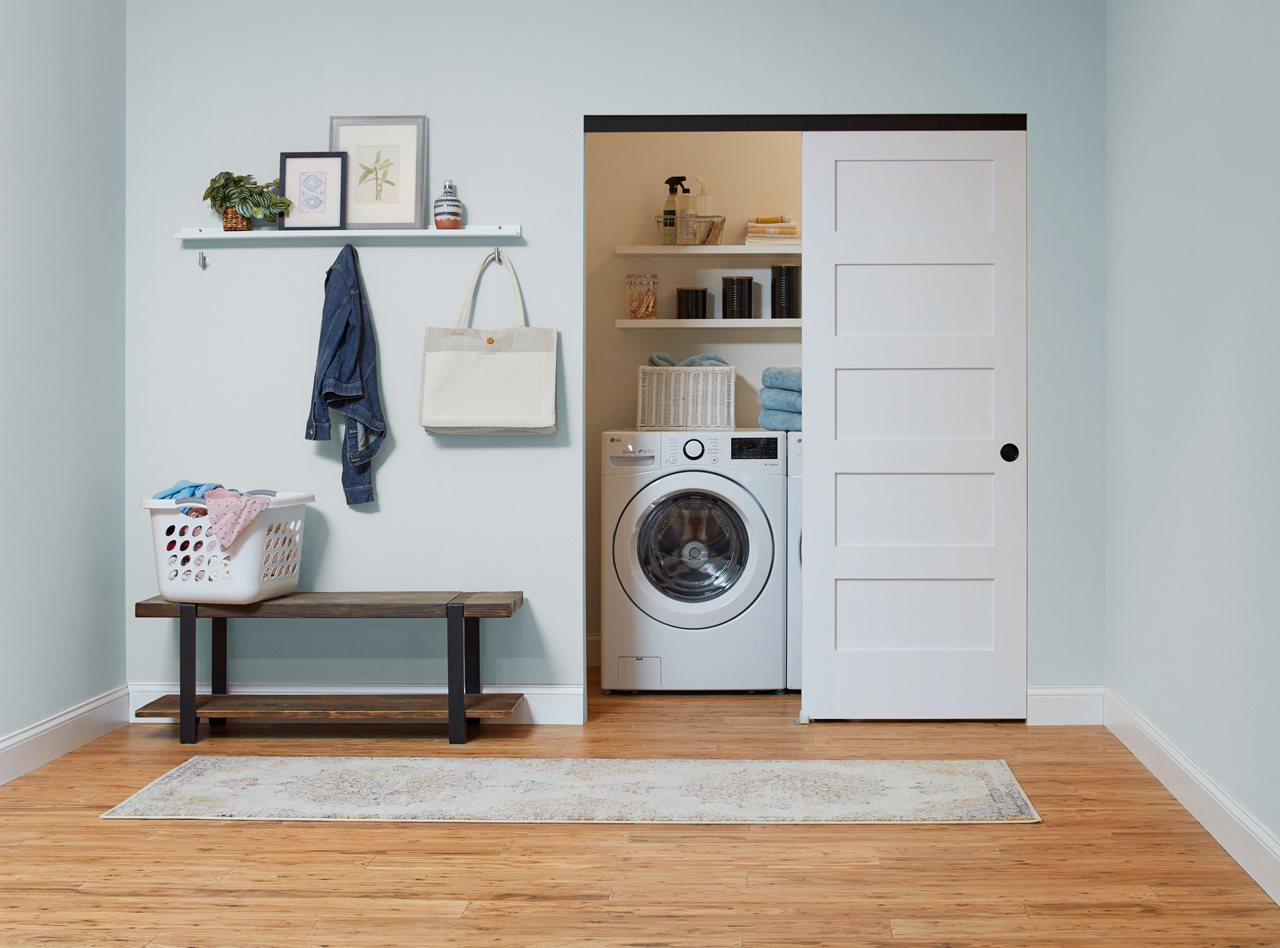 Why not swap out traditional swinging doors for simple and stylish sliding bypass doors? Tuck your washer and dryer behind this 138FB Sliding Bypass Door Hardware. Now you can create a sleek alternative to your laundry room without sacrificing necessary space. You can use the hardware with virtually any metal or wood door, 1 and 3/8 inch thick, up to 36 inches wide, and weighing up to 200 pounds. With available soft-close hardware, you can easily open and close the doors softly and quietly, without worry of slamming or pinching fingers.
For more information, visit www.johnsonhardware.com, or call 800-837-5664. Follow the company on Twitter, Instagram, Pinterest and Facebook.